Back again!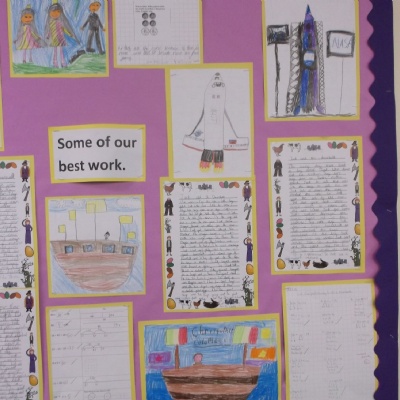 Well, sorry for the lack of posts lately but will try to keep up from now on! Its been a very busy time over the last few weeks and I'm sure it will continue in the same vane. I had hoped to be at the school disco last week but at the moment with my on going sciatica I am just about getting through the day! Still, I heard from Mrs Mills that everyone had great fun and saw some fun photos taken on the night.
I have been very impressed with the maths the children are doing at the moment and they seem to have particularly enjoyed working with money. It would be very helpful if you could let them count money or work out change whenever the opportunity arises.
We are starting to do lots of story writing and beginning to use paragraphs and more types of punctuation. However, many of the children are still forgetting to use full stops and capital letters consistently so this is an area which needs monitoring.
I am just posting a couple of pictures of our wall displays..... we are learning about Neil Armstrong at the moment.