Sports Day fun
It's been another full on week and with the hot weather the children have been finding it hard going. Wednesday was an art day and the children learnt about Henri Matisse and made their own works of art by cutting out coloured shapes to create pictures. I think you will agree they look super!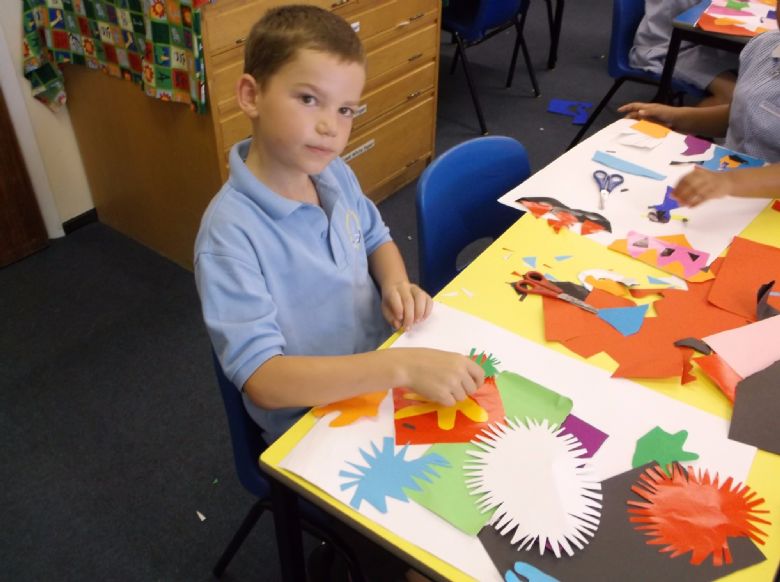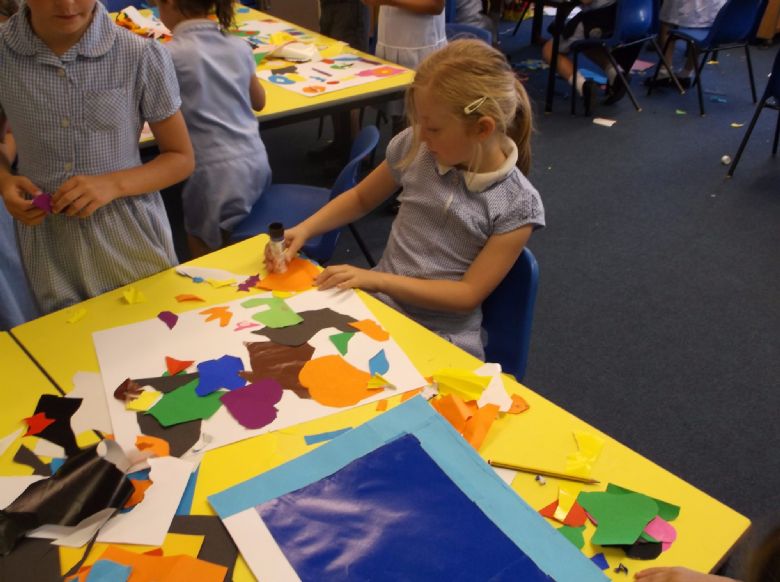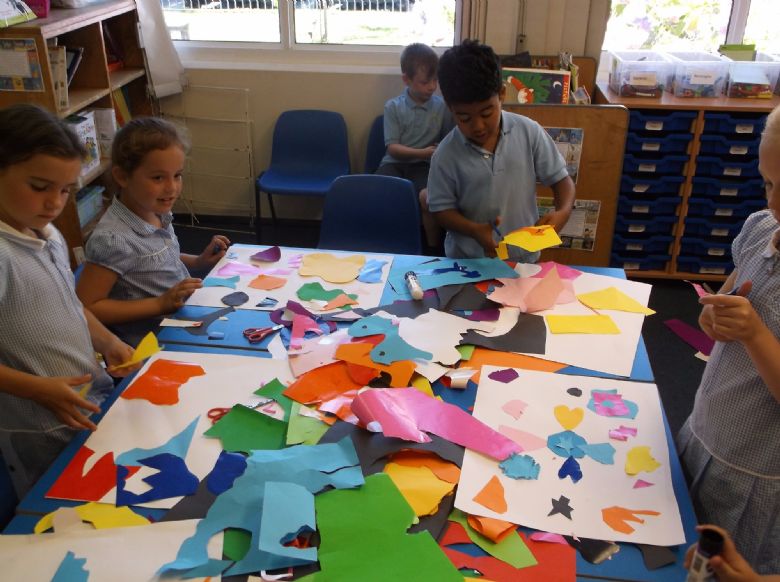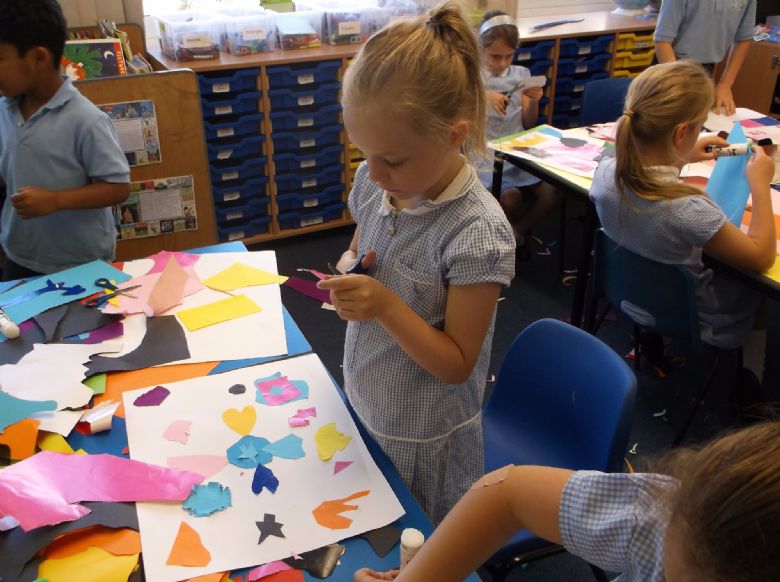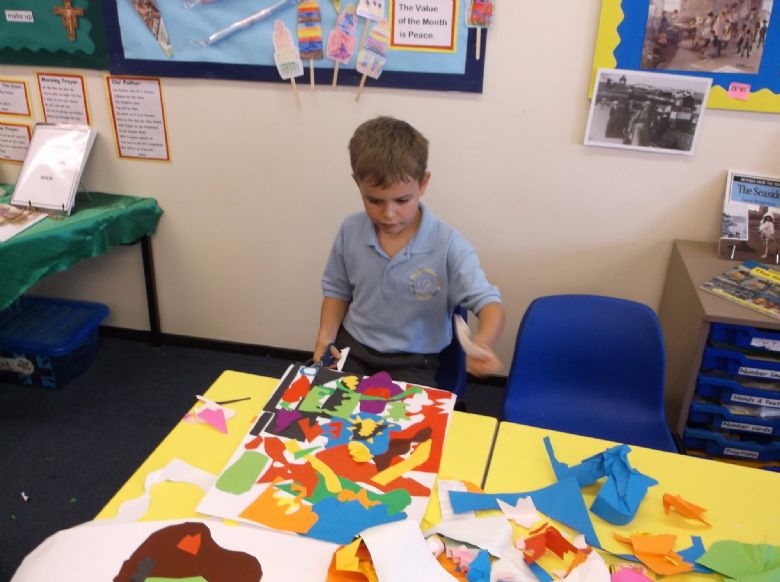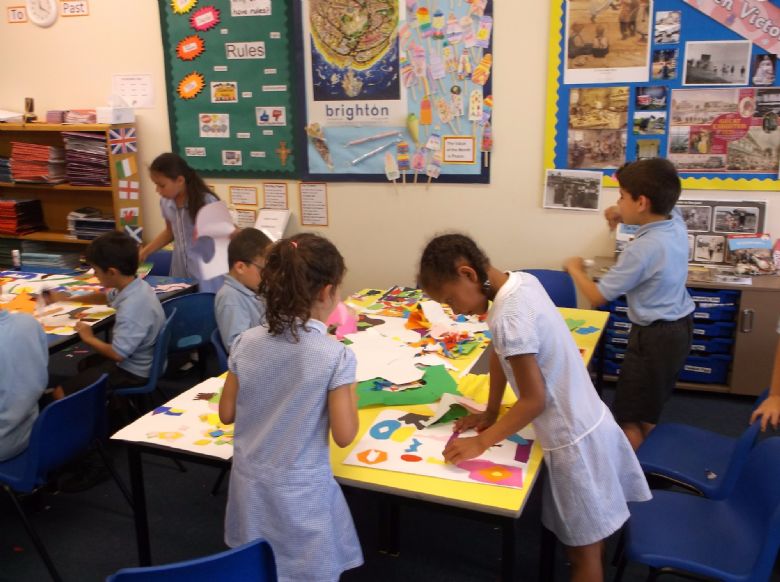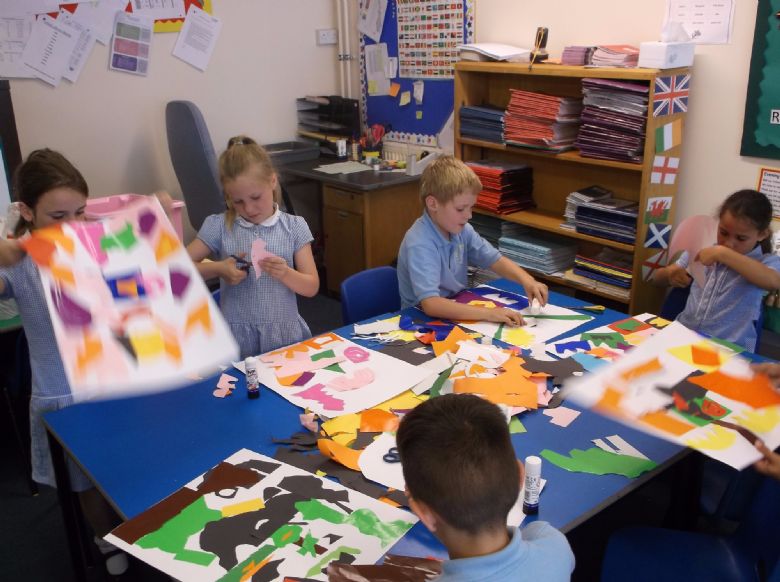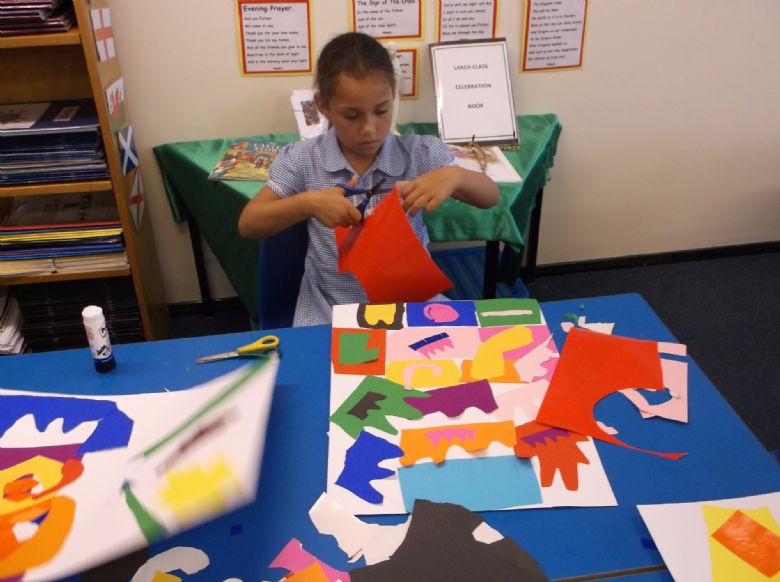 Sports Day was a great success, especially the morning, with the children taking part in various activities. It was lovely to have the older children helping them out and giving them encouragement. The most popular event seemed to be the water game....... can't think why. Instead of trying to squeeze as much water as possible into the buckets the children were happy to squeeze most of it on their heads! A huge thank you goes to Miss McNicholas and Mrs Soares who enabled everything to run so smoothly.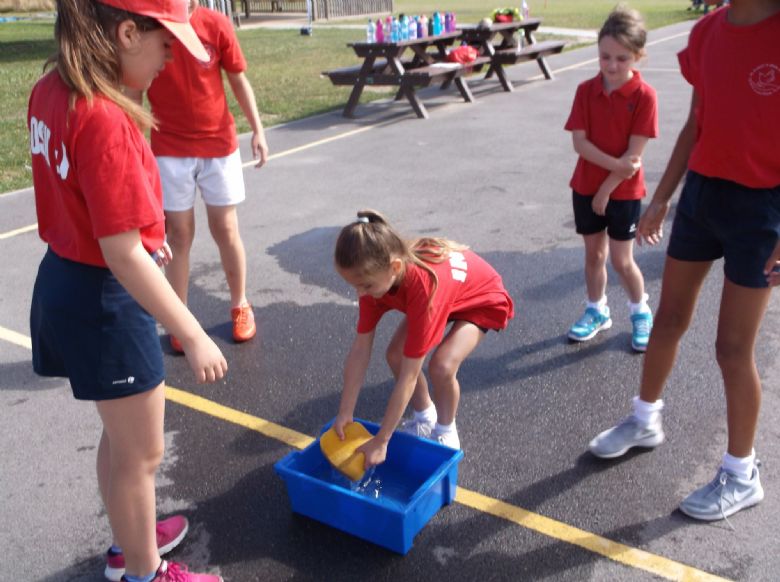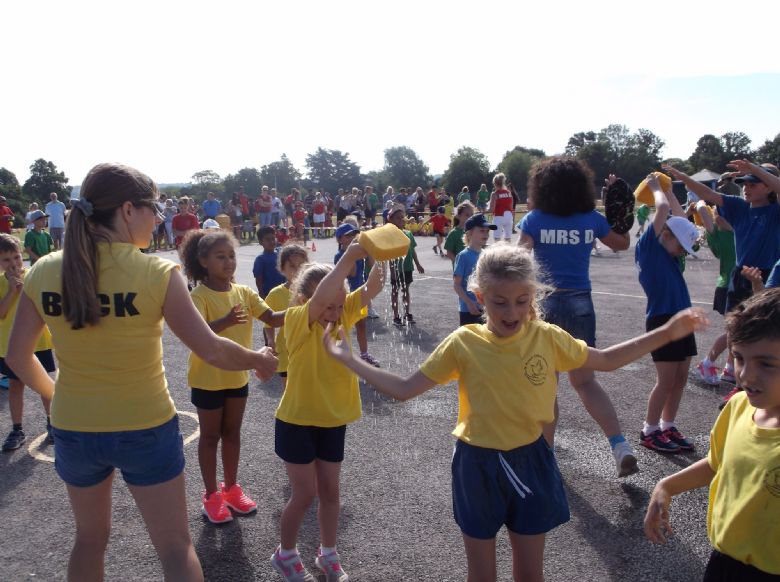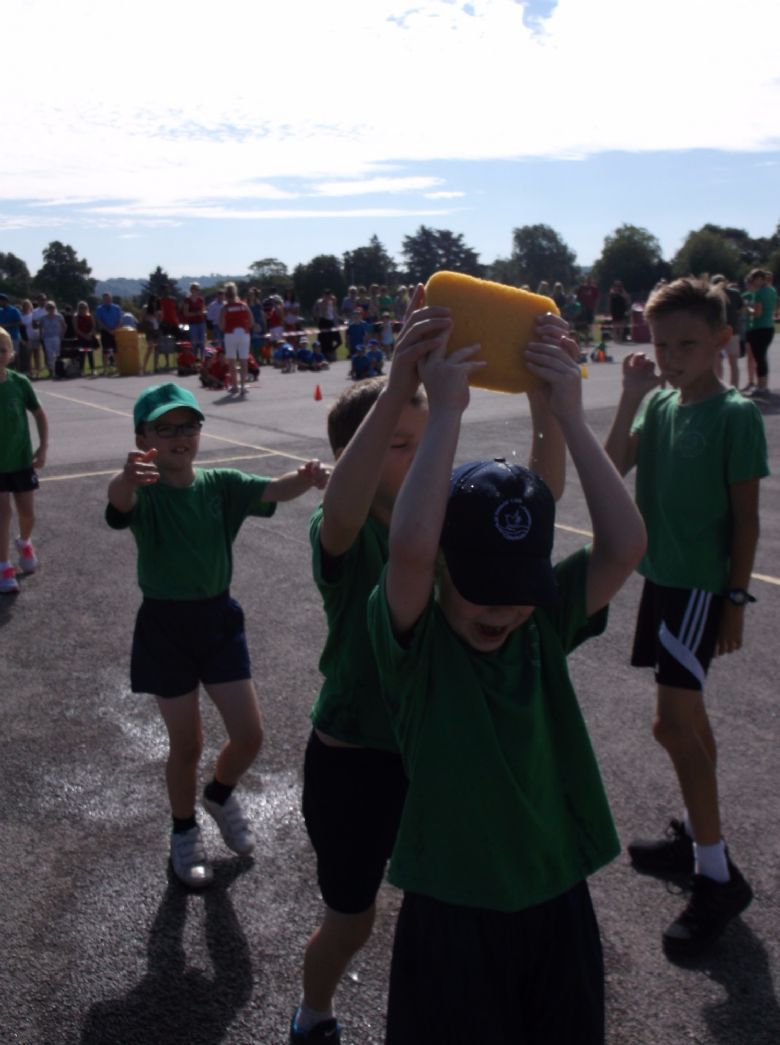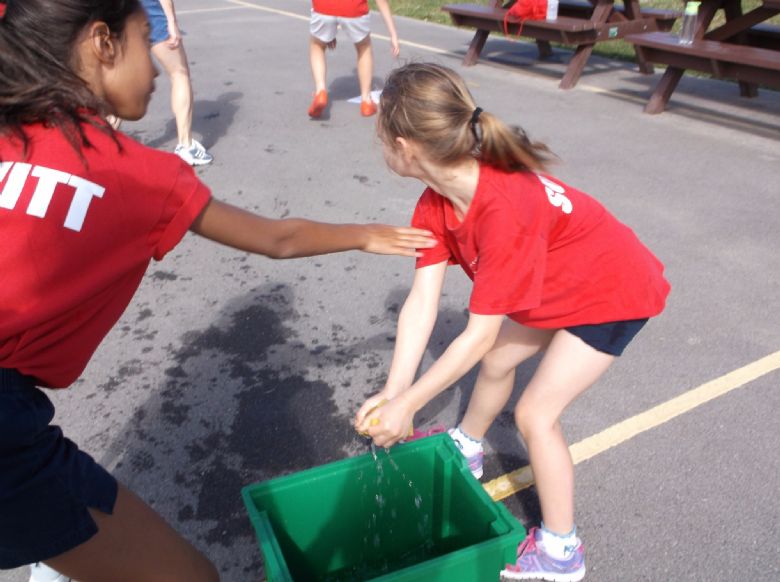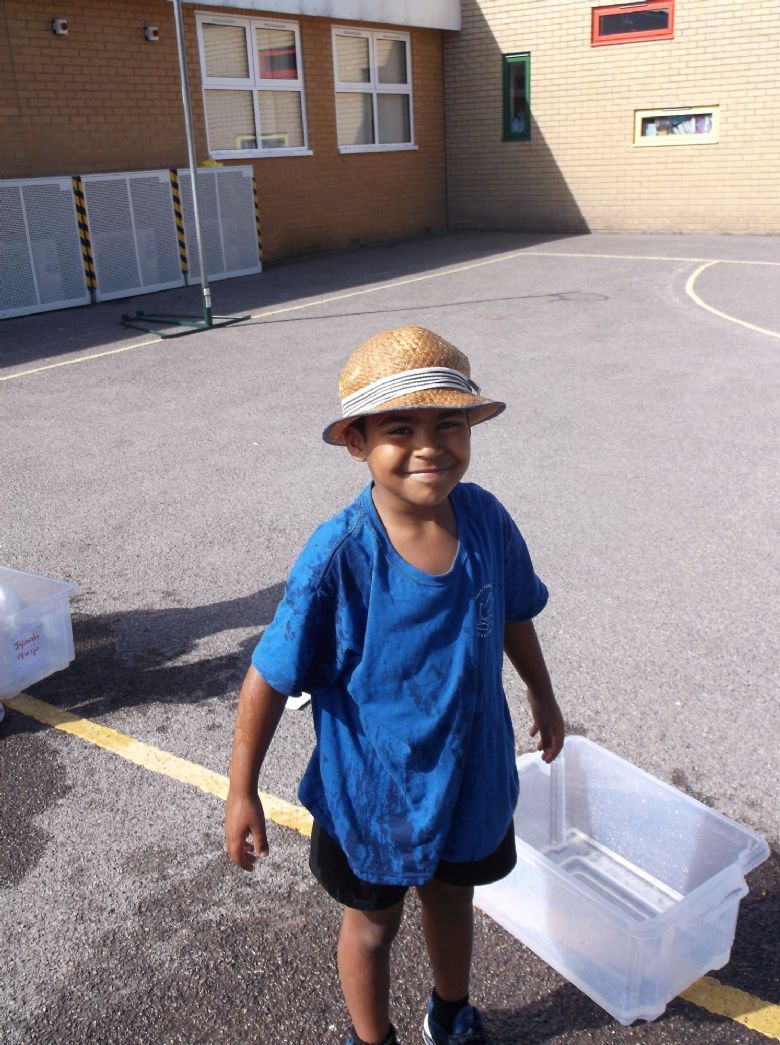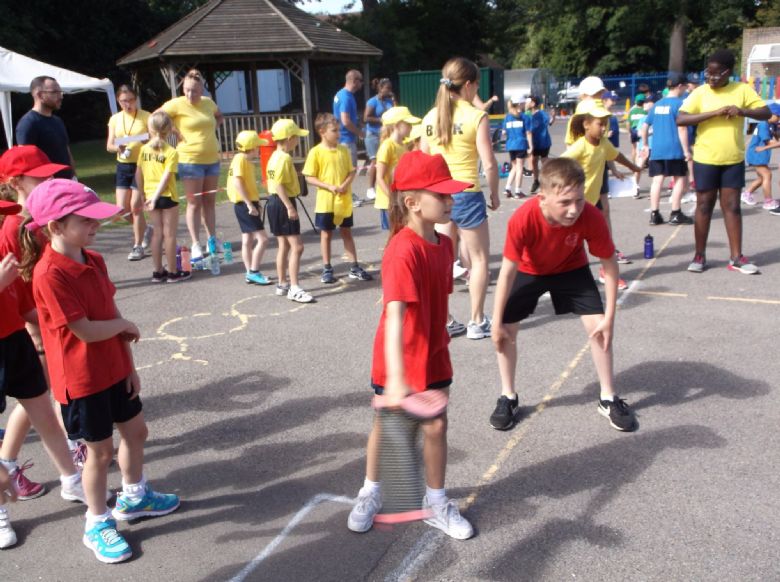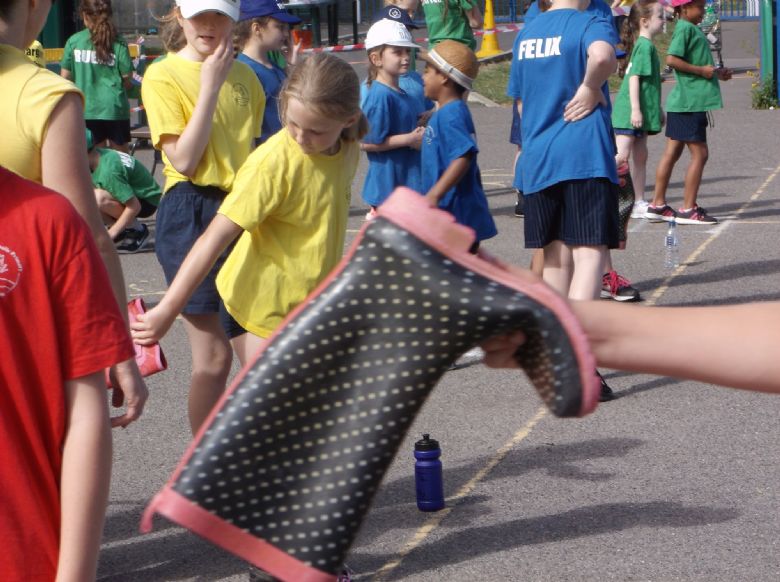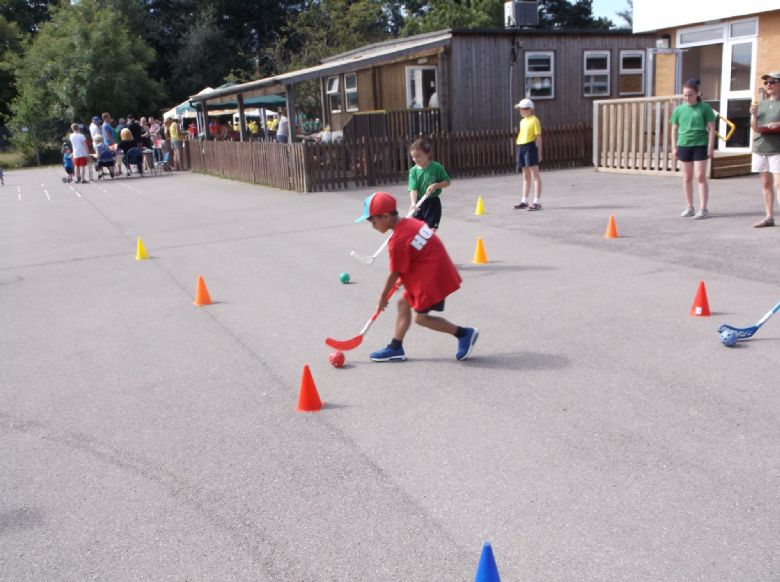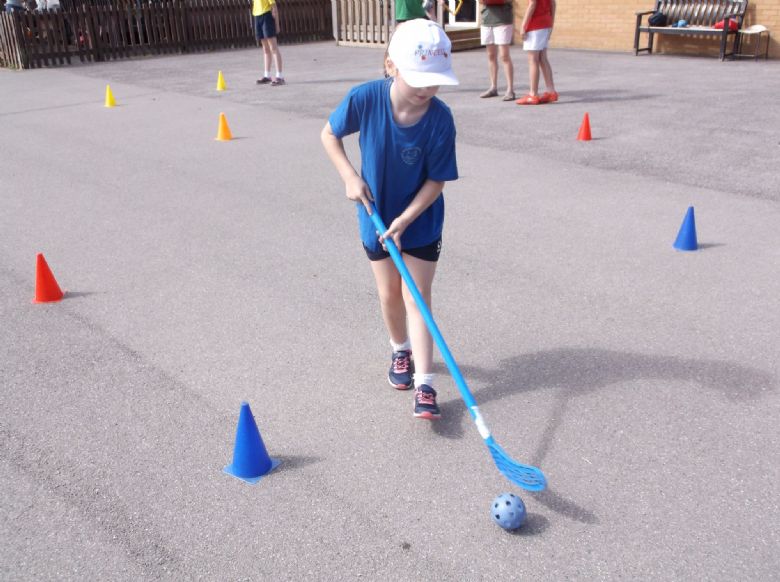 There will be no more homework now except reading each week. Please remember to send in water bottles and hats...........