Mad Scientists and Budding Authors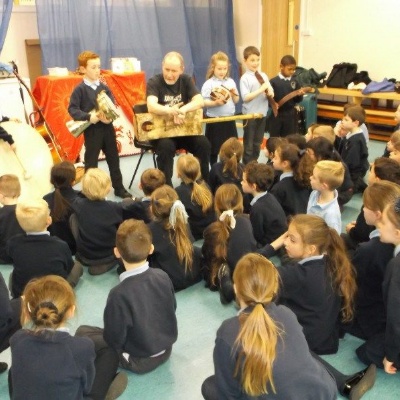 Posted on February 26, 2016
Mad scientists and budding authors!
Well, it was only a four day week but we certainly packed it full to the brim!
Firstly, we became the proud owners of a brand new smart board which the IT technician along with others installed over the last couple of days. It's like a giant TV screen and I think it will take a while to learn all its capabilities!
Then, on Wednesday we had a Science Day which involved amongst other quite revolting things learning how to make blood! As you can see below, the children had a great time experimenting and finding out lots of interesting facts.
On Friday, storyteller Robert Parkinson came to school along with a variety of musical instruments which he used to aid his story telling. The children really enjoyed singing along and using their imaginations to help tell different tales. I hope it has inspired them to become great writers themselves one day. Some of them are well on their way already.
Next week will be action packed too with Book Week being the focus. Don't forget Thursday is dressing up day……. characters from the Lion, the Witch and the Wardrobe please!