Science Show and Storyteller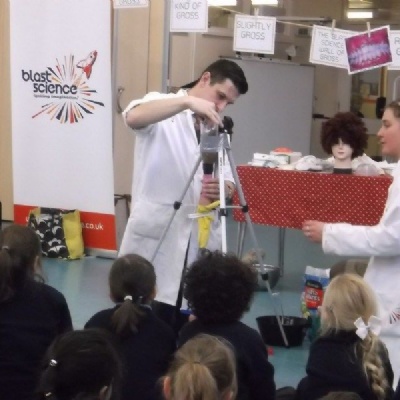 Posted on February 29, 2016
Special Visitors – Two Scientists and a Storyteller
What a busy first week back we've had after the Half Term holiday!
The children thoroughly enjoyed learning about how the human body works on Wednesday, when two 'scientists' visited our school. They learned about the brain, the digestive system and even how to make fake blood.
Friday was also a special day as we had a lovely visit from storyteller, poet and author, Robert Parkinson. He kept us all enthralled with his fun fantasy tales and his enchanting music played on a range of interesting instruments.
We are looking forward to BOOK WEEK this week. Please remember to dress up on Thursday for 'World Book Day' as a character from 'The Lion, the Witch and the Wardrobe' and also bring in your favourite book to share.