Bumper Edition Blog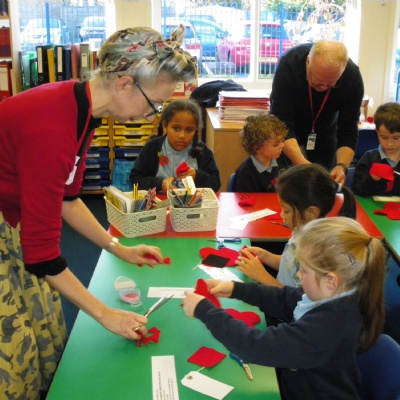 Beech Class have had a very busy time this week. We had visitors from the Nat West Bank and the Kenley Revival Trust and also visited St. Luke's Church for Remembrance Day.
Money Sense Workshop
On Thursday, some volunteers from Nat West Bank came in to provide a workshop from their Money Sense scheme. We did three different activities which enabled the children to think about money and its different uses. They had to distinguish between 'needs' and 'wants' and realise that sometimes money needs to be saved.
You will have received the leaflet about Money Sense and there are activities that you can do with your child at home.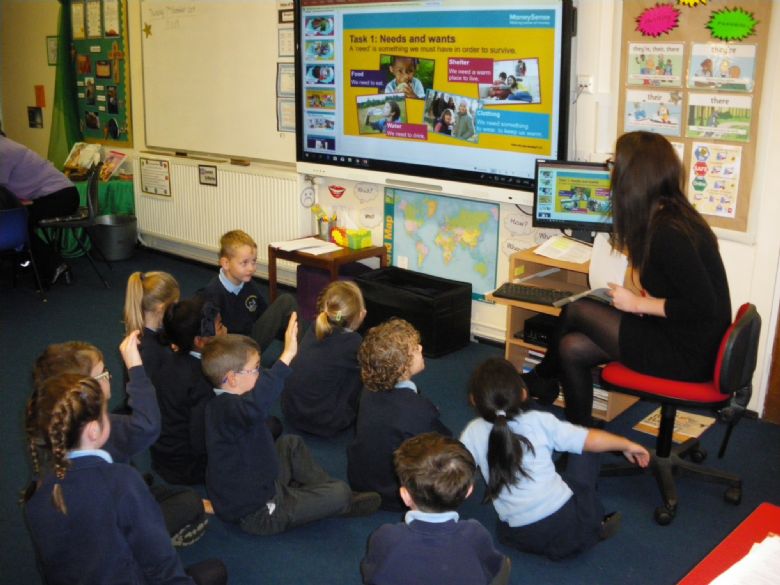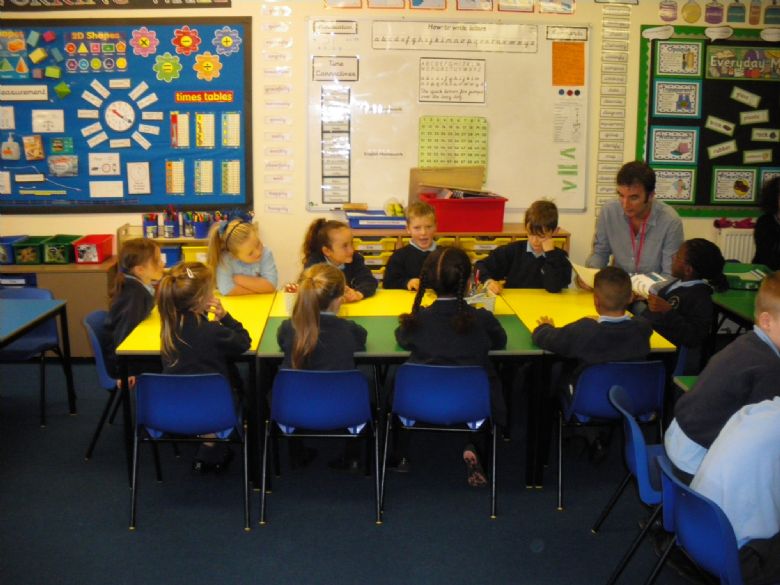 Visitors From The Kenley Revival Trust
On Friday, we had some wonderful visitors who volunteer for the Kenley Revival Trust. They told the children about what happened to pilots at Kenley Aerodrome during the war. The children made some poppies for individuals who died and were buried in St. Luke's graveyard in 'Airman's Corner' so that they could place them on the graves on our visit there.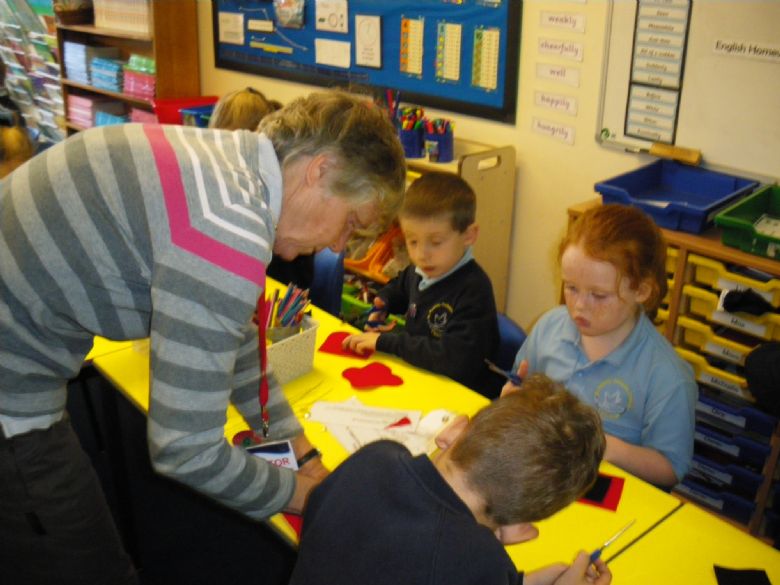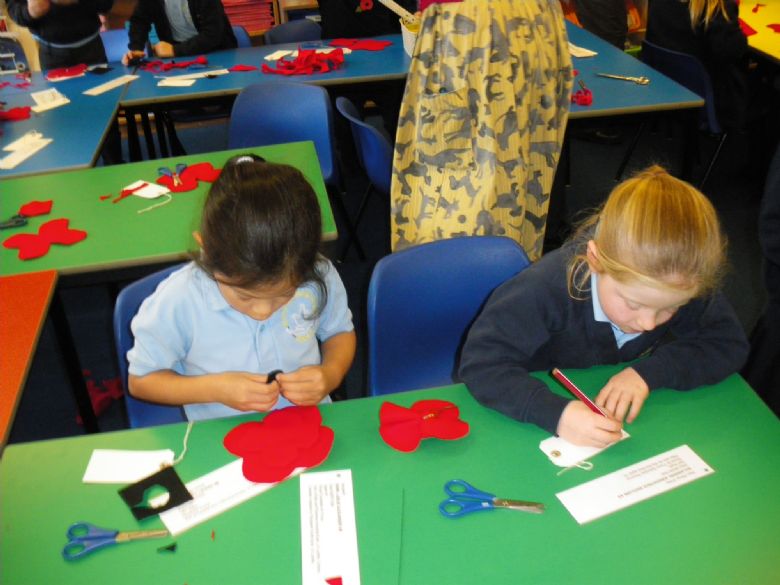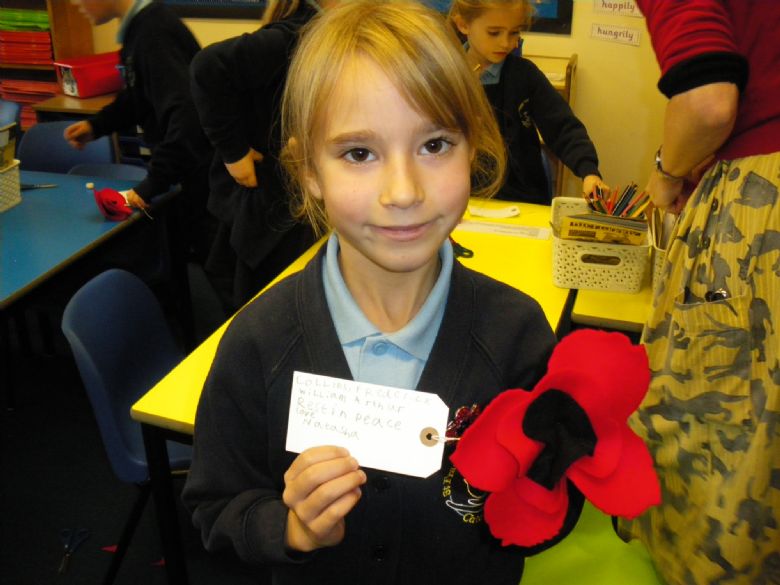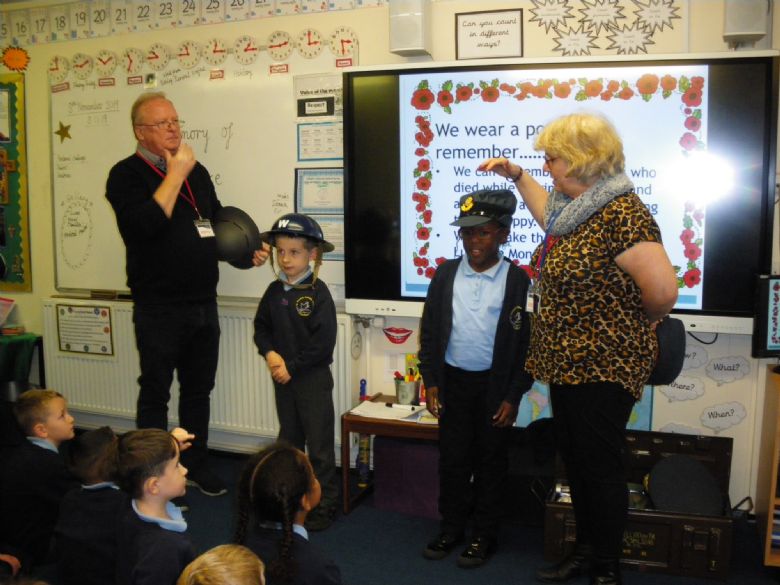 St. Luke's
On Monday morning, we were again very lucky to have beautiful weather for our walk down to St. Luke's Church where we were met by volunteers from the Kenley Revival Trust. We had an interesting time learning about what happened to the church in the Second World War. After finding the graves of the airmen the children had made poppies for, they placed them carefully on the graves and some said a little prayer for them. We finished the visit off with a one minute's silence.
Thank you very much to the Kenley Revival Trust for such a fantastic visit and thank you too to our lovely parent helpers who came along for the morning.