Blast Science and Cafod Fish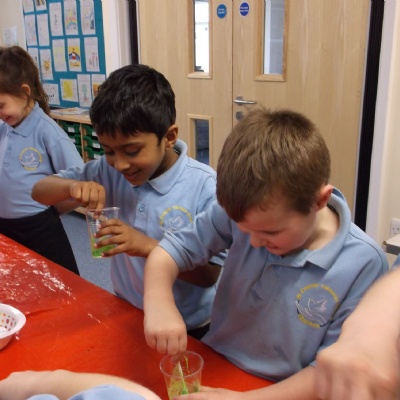 The children thoroughly enjoyed their visit from the 'Blast Science' team this week, especially the part when they had a chance to make their very own goo.
There was an entertaining science show in the morning in which everyone learned about solids, liquids and gases.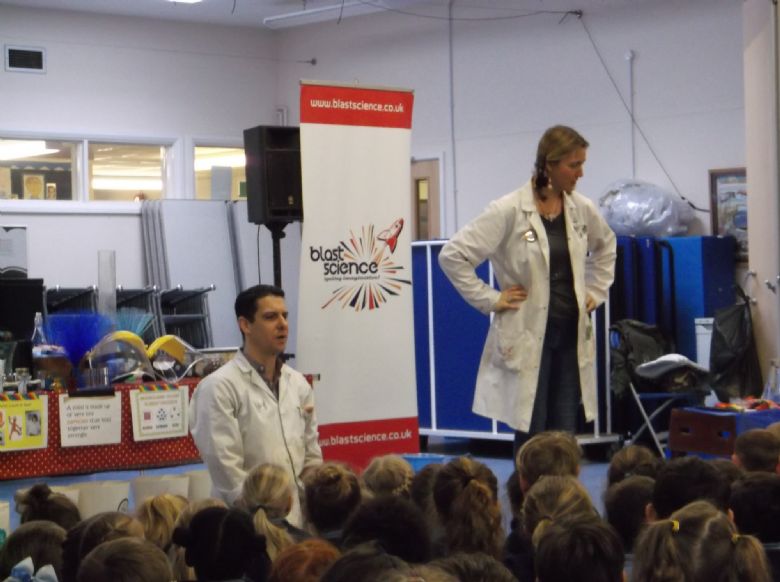 In the afternoon, the class took part in a science workshop. The children mixed food colouring with PVA glue and then added a special 'catalyst' to make it turn all stringy. Everyone got to take a bag of their sticky goo home.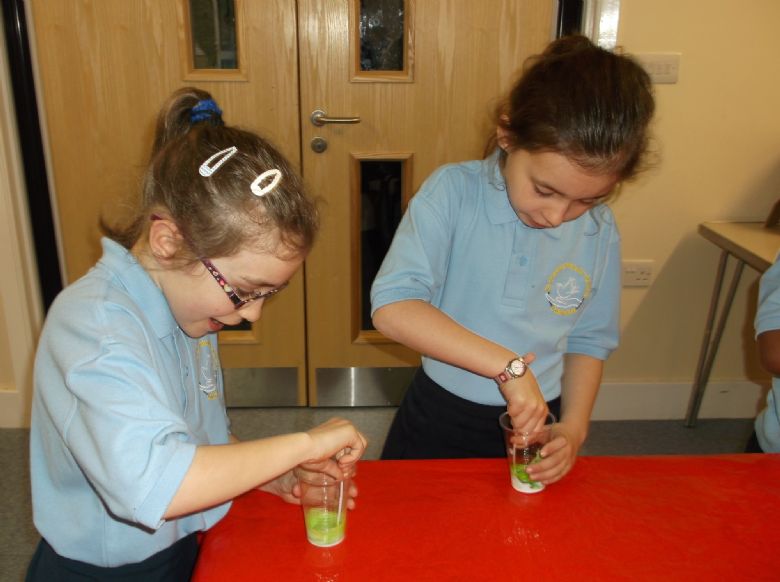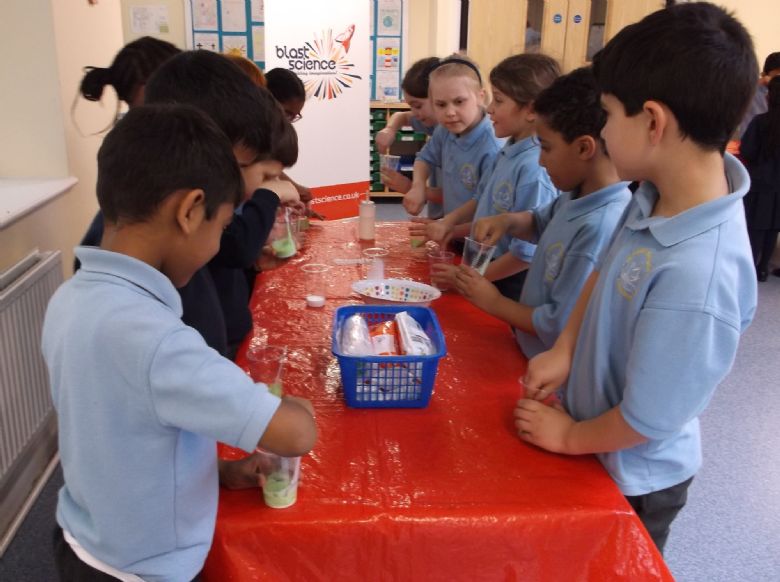 On Friday afternoon, we had a special liturgy and said the special Act of Sorrow prayer together. Then we gave our coins to Cafod to raise money for poor people in Zambia to set up fish farms.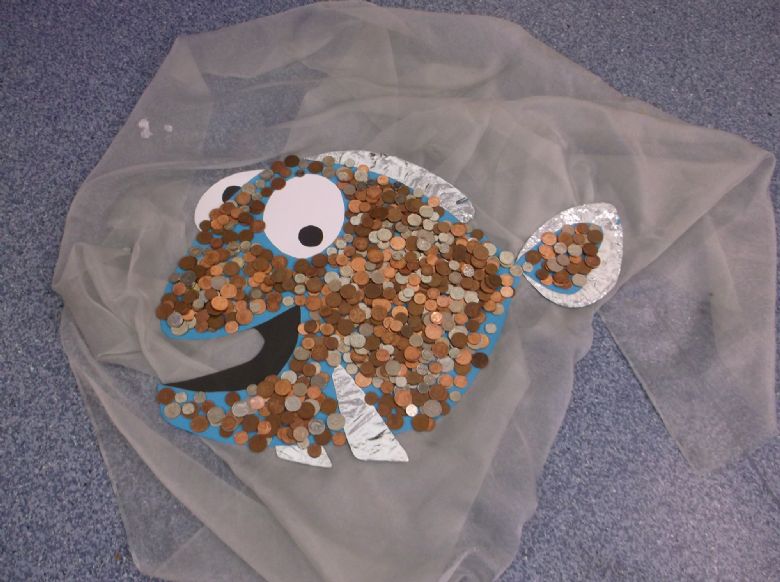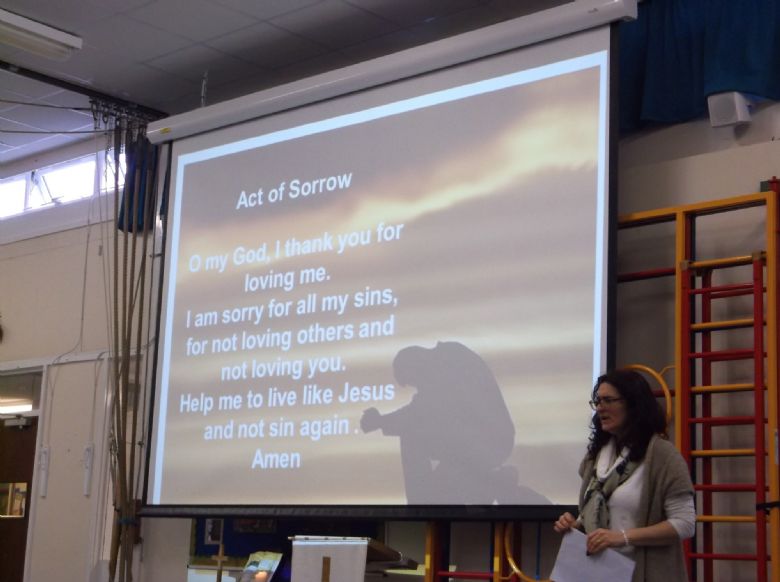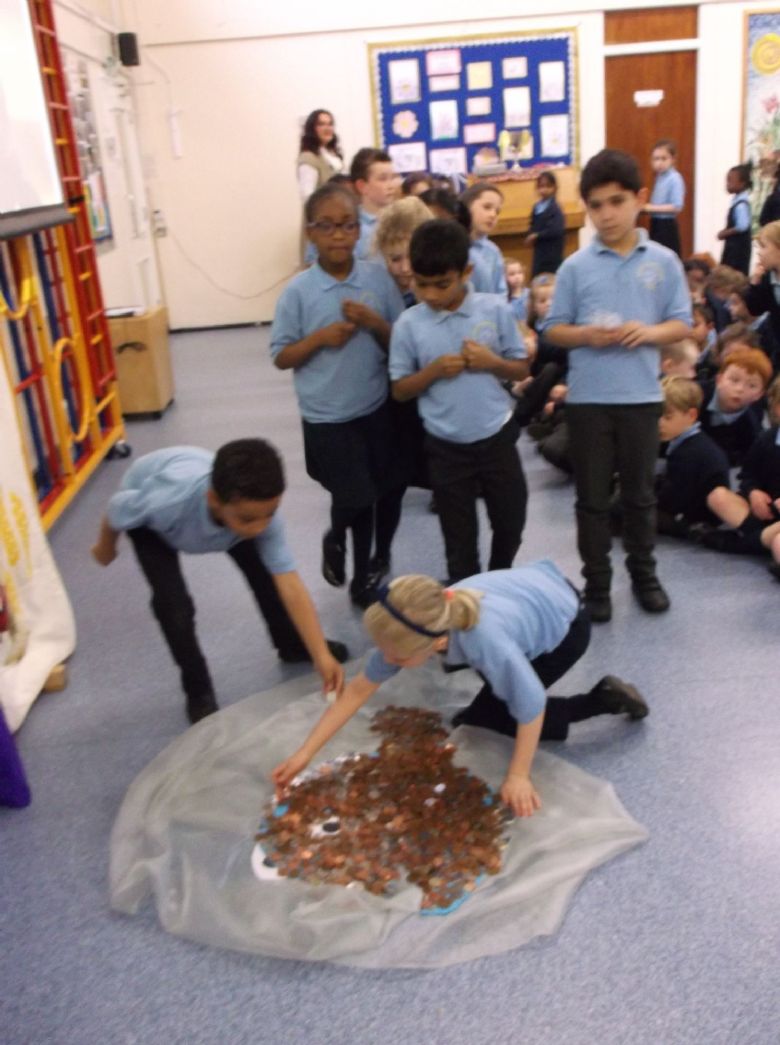 A huge 'thank you' to those brilliant members of Beech who kindly gave some of their coins to those who had forgotten theirs. This meant that everyone could take part. Well done.