Puppets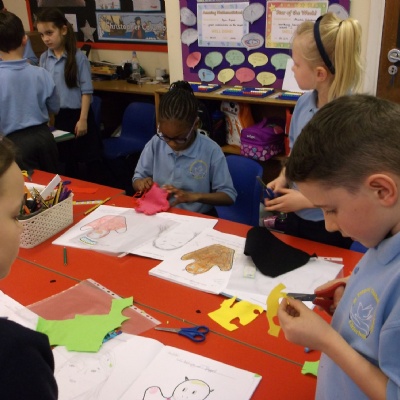 Beech Class hard at work on their puppets.
Over the last few weeks, the children have designed and started to make their very own puppets in DT. Virtually everyone has finished the sewing part and a few have already finished adding the decorations to match their designs. Hopefully soon we will have enough to put on display. Well done to those children who were helping out others when we did this on Wednesday.
Another huge 'thank you' to all of the children who brought in money for the Sponsored Silence which is raising money for a Leukemia charity. Here are the Year 6 girls who organised it, thanking the class for taking part. Well done girls!!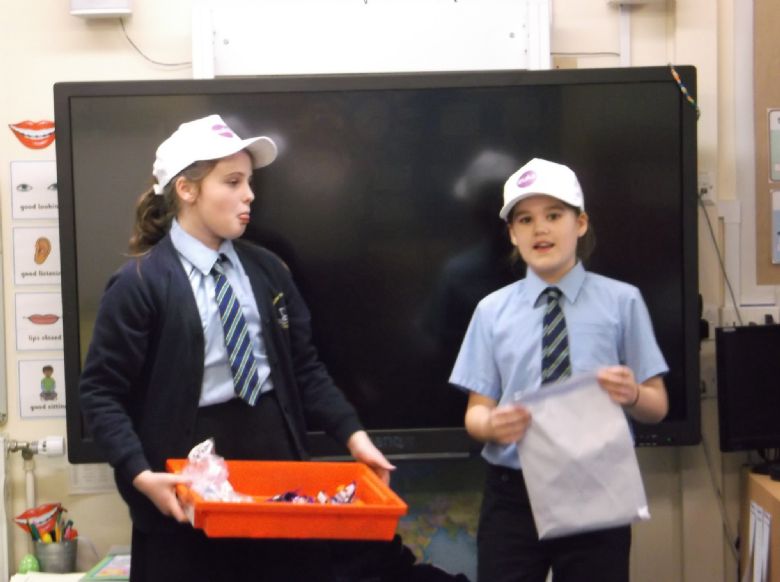 We are very much looking forward to our Book Week this week. Please see the letter which has already been sent home for details. Don't forget to dress up on Thursday for World Book Day as a character from Alice in Wonderland.