Aiming High
Yet another productive week in Beech Class. We've raised money for charity, climbed high in PE, planned and celebrated our own class litury, in addition to creating some great rockets in Art.
Climbing and Floorwork in PE
In their Tuesday afternoon lesson with Mrs Soares, the children enjoyed challenging themselves on the apparatus. Many children were able to climb higher than they'd done before and also refined their floorwork skills.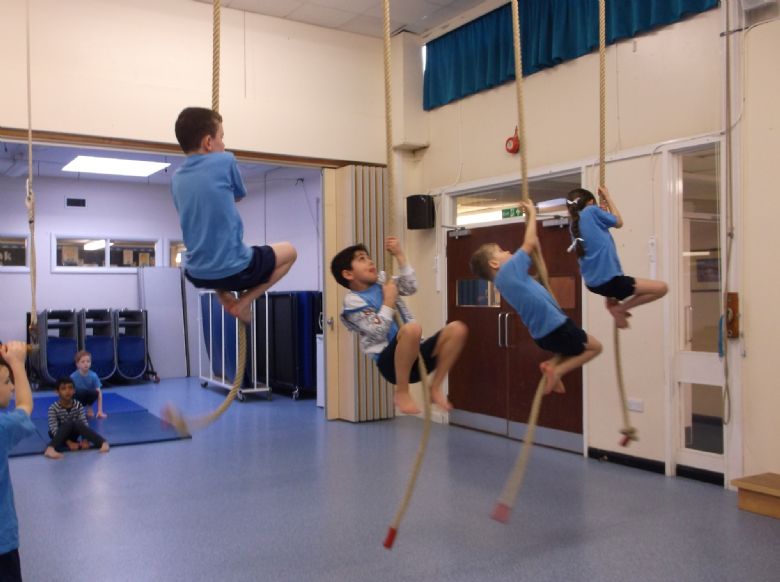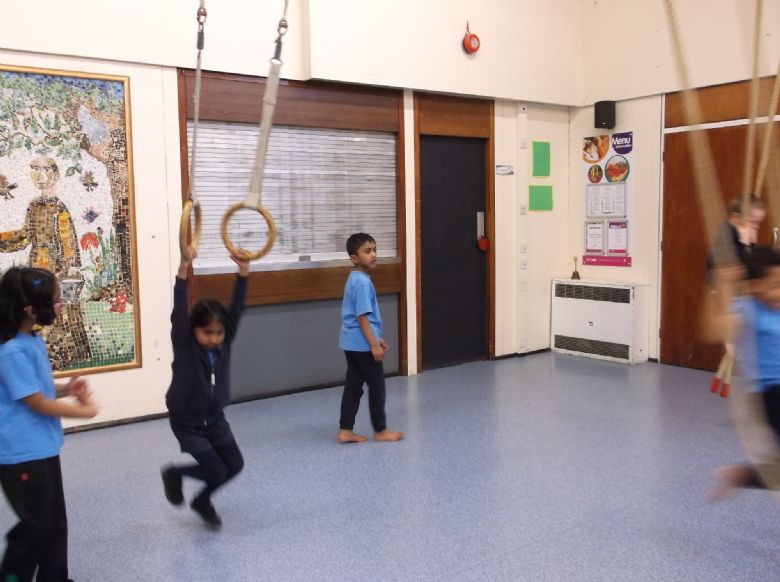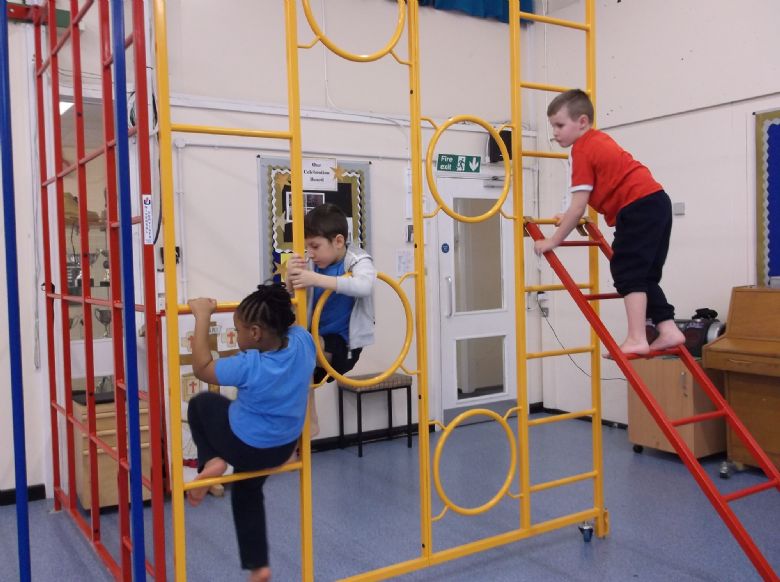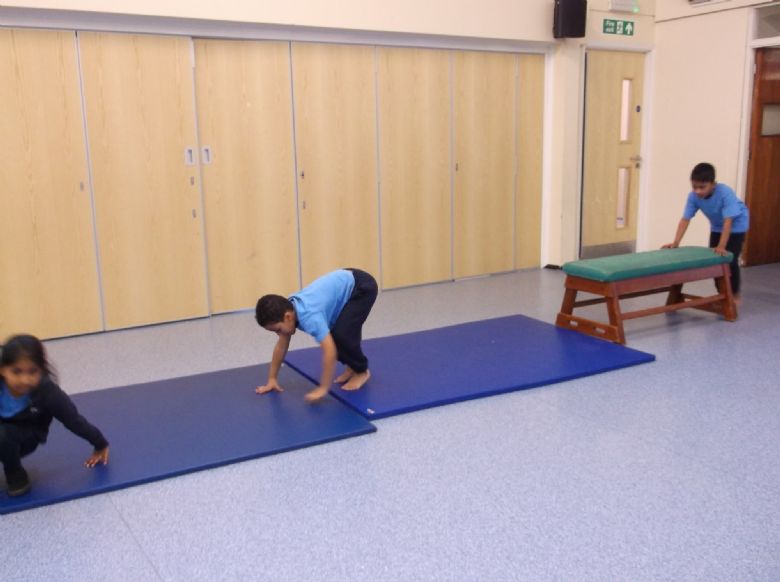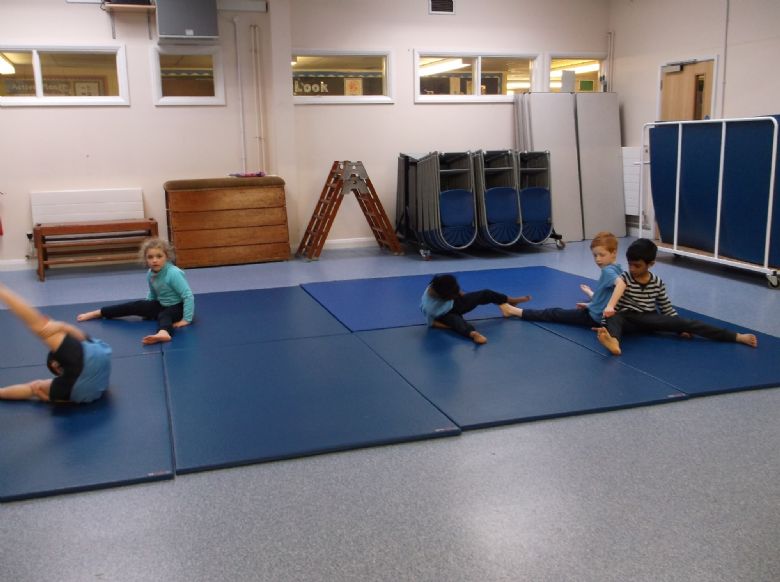 Please have a look in your child's PE kits sent home for the half term, to see if there is any kit belonging to someone else. A couple of children are missing items. Thank you.
Rockets
Ollie's Grandma has very kindly given us some long rectangles of card. The children put them to great use this week by using them to draw their own version of the Saturn V rocket.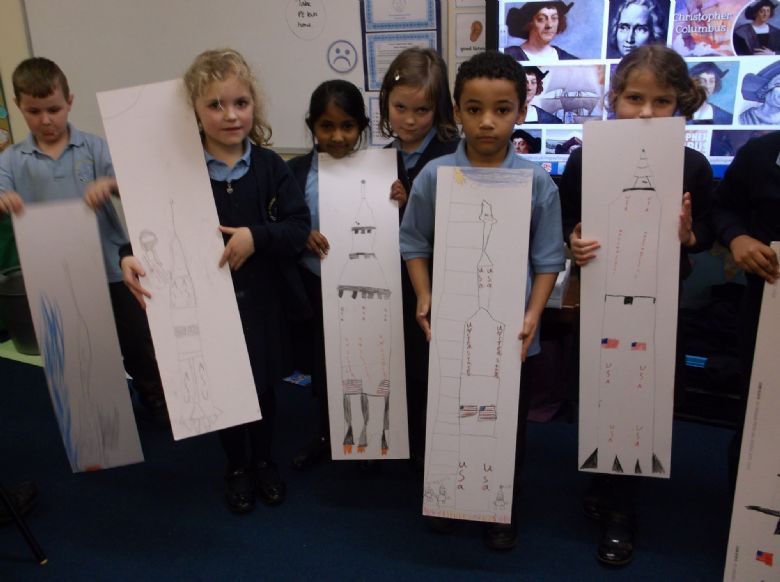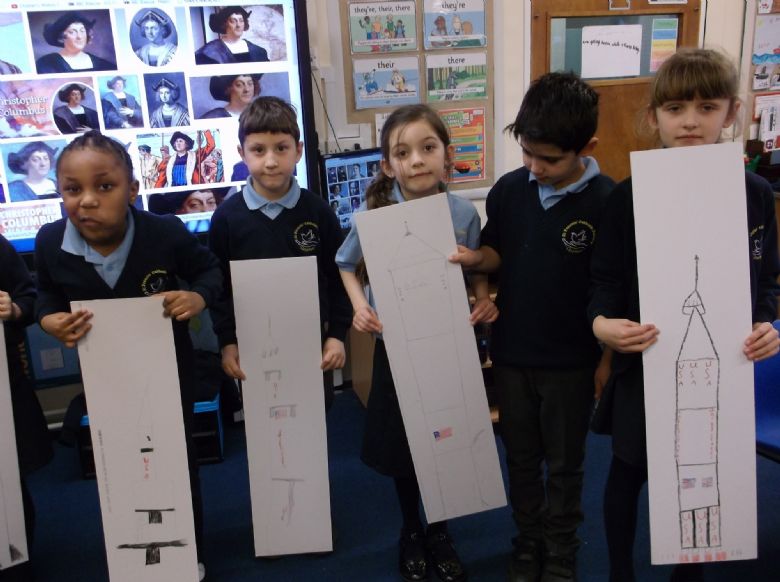 Cake Sale, Mufti Day and a sponsored silence
On Friday the children brought in donations for the 'No Tech for Breck' campaign which fits in with our work on internet safety in school. They also generously bought cakes in the sale run by the School Council and Mrs Jackson to raise money for the new St. Francis statue. One of the highlights of the day was the 15 minutes silence. Well done everyone for completing this. Please remember to bring in your sponsor money which is going towards leukemia research.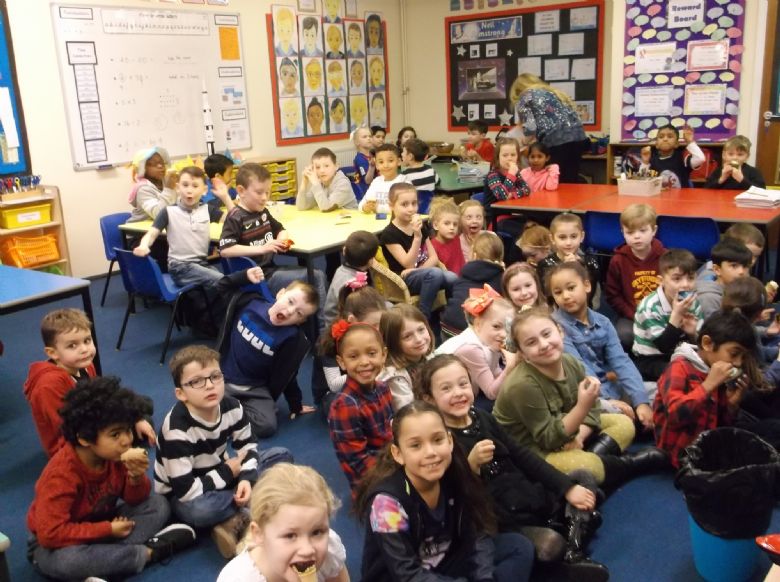 Our Class Thanksgiving Liturgy
On Friday afternoon we held our own version of a class liturgy. We had planned it together on Thursday, deciding which songs, prayers and Bible story we were going to use. The children enjoyed sharing the bread and the wine (blackcurrant squash) and thinking about what happened during 'The Last Supper'. It was a lovely way to finish the term, saying thank you to and remembering Jesus.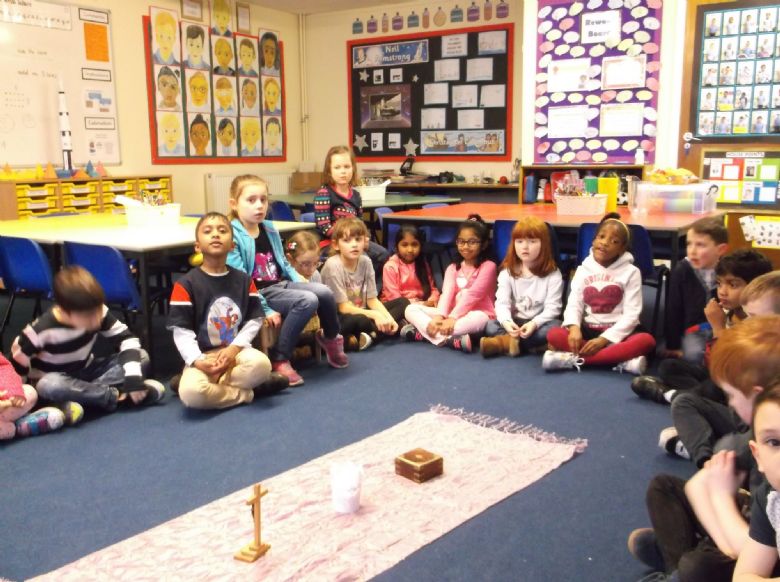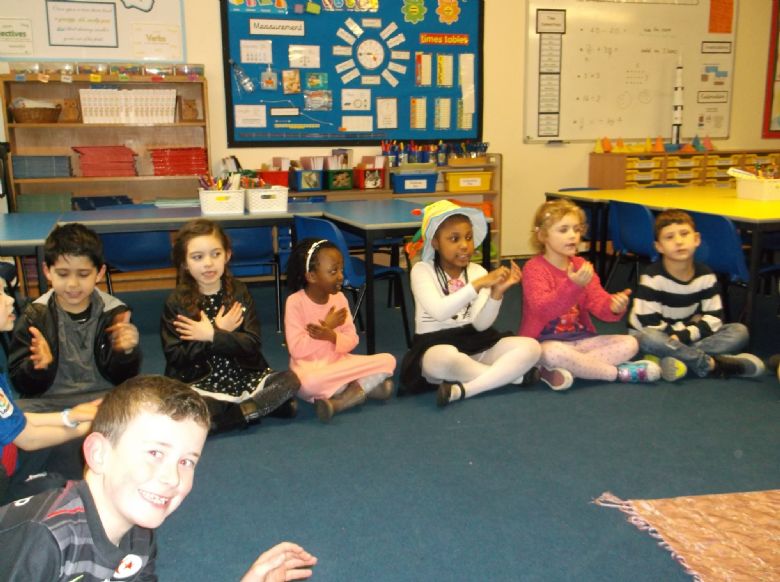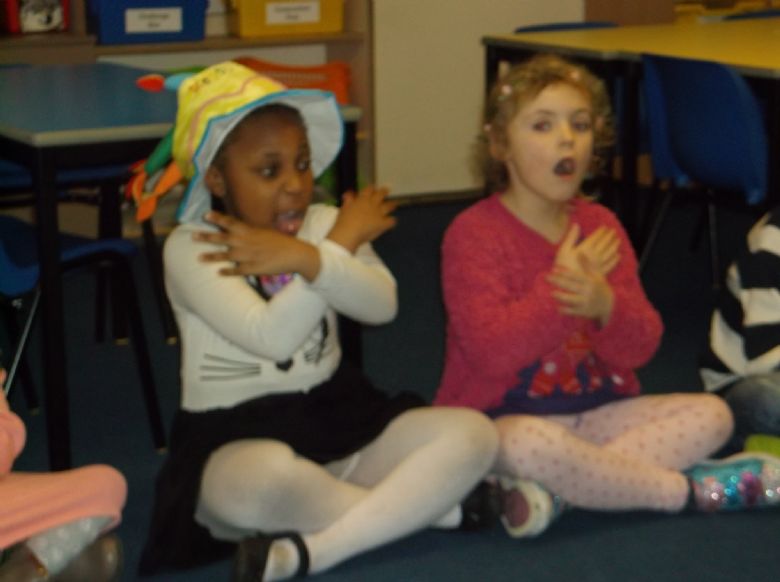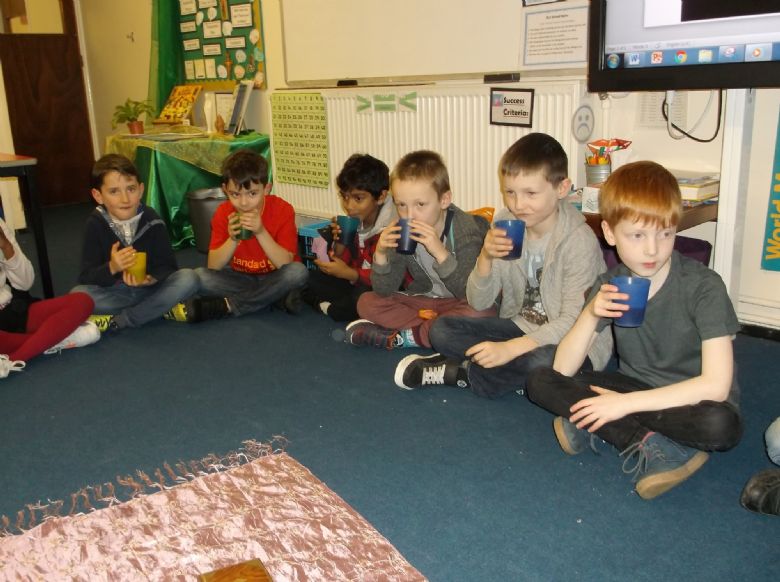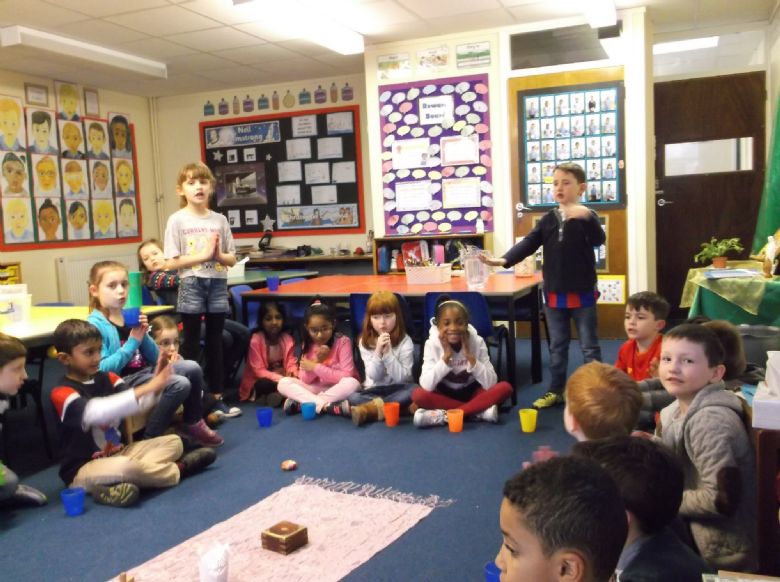 Have a wonderful half term.