2D and 3D shape work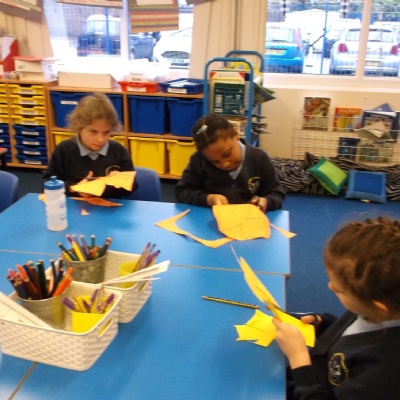 This week in Maths, the children were split into boys classes and girls classes for our work on shape. It was lots of fun working with different children.
The children learnt about 2D shapes and symmetry and thought about how many sides and vertices each shape had. In the 3D shape work we looked at faces, edges and vertices. On Wednesday afternoon, the children had a chance to make their own 3D shapes from nets. It was quite tricky!