Self Portraits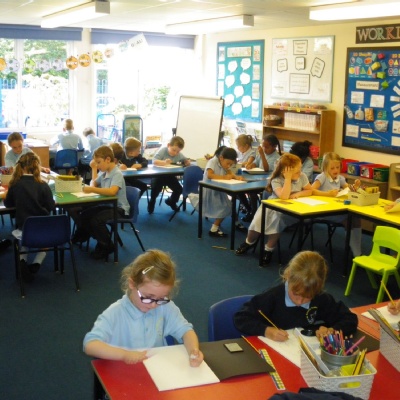 Having already written about themselves in the first week back of term, the children, this week, had a chance to draw themselves.
In the first Art lesson of the year, the children were encouraged to look closely at their features in a mirror and draw a detailed picture of themselves. Next time, they will be using a special formula to draw themselves even more accurately.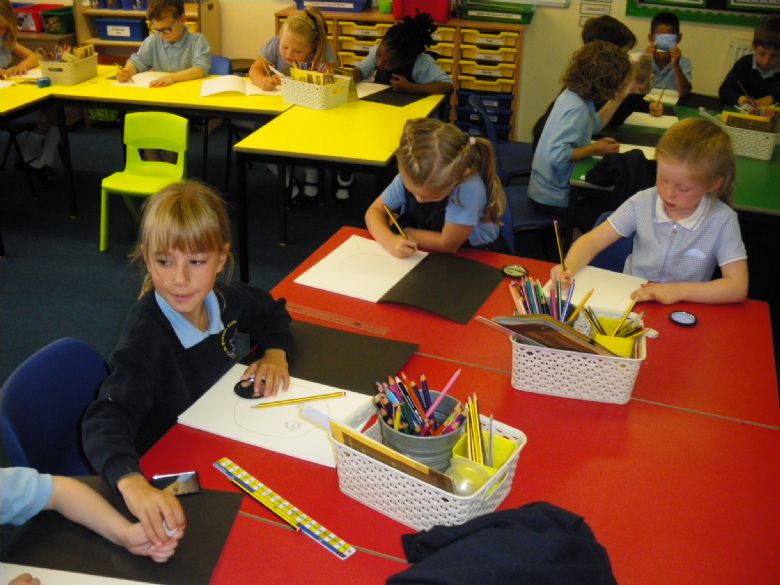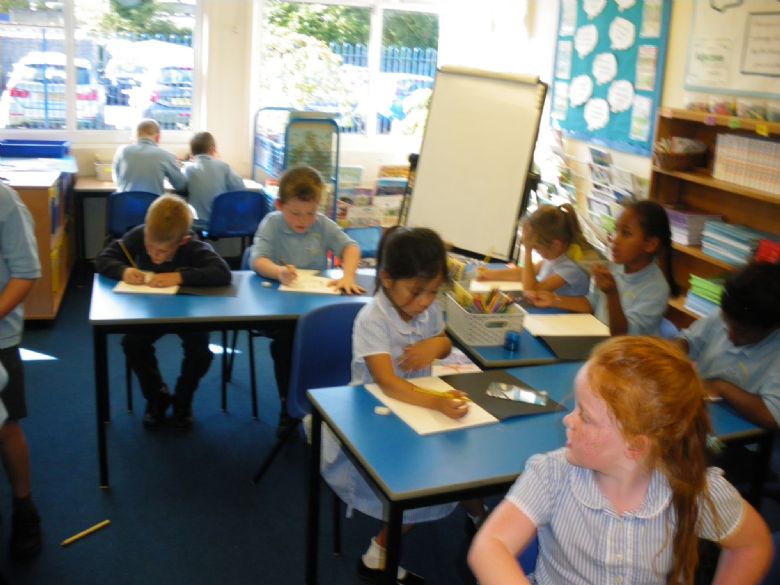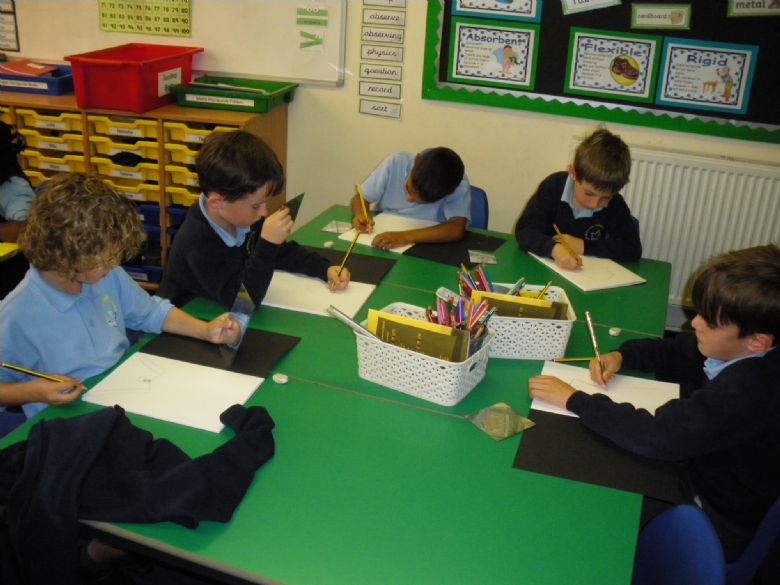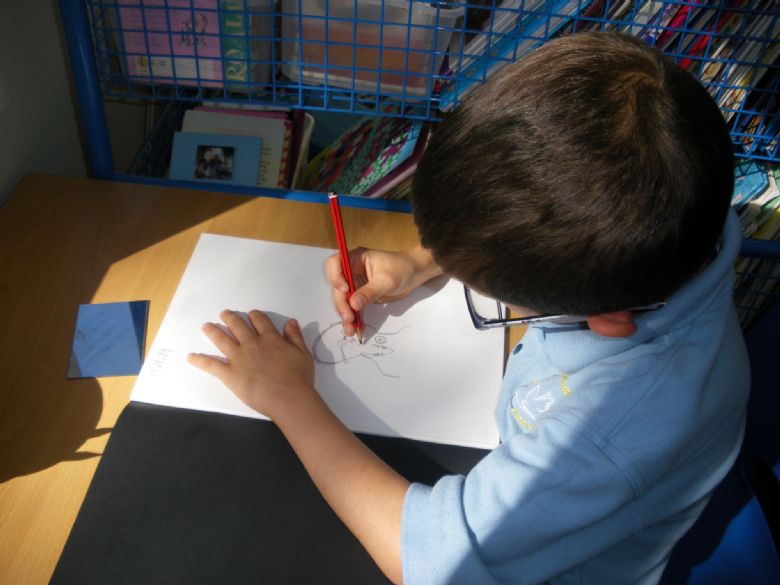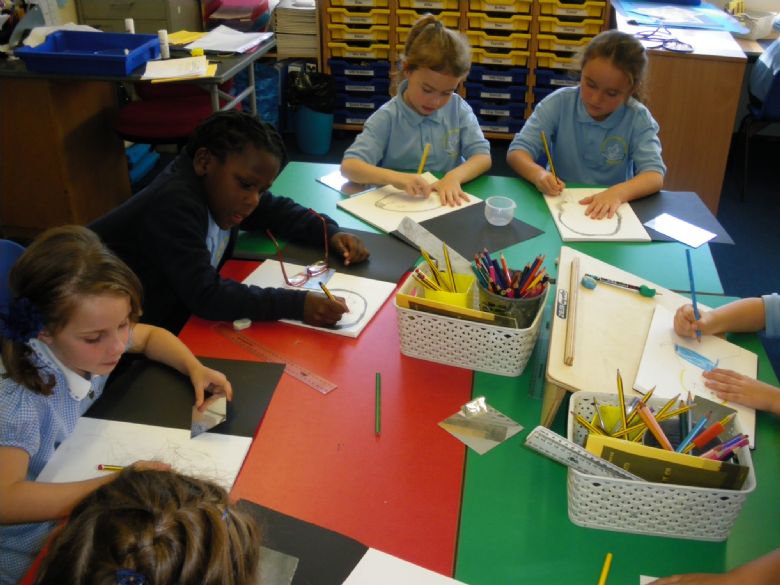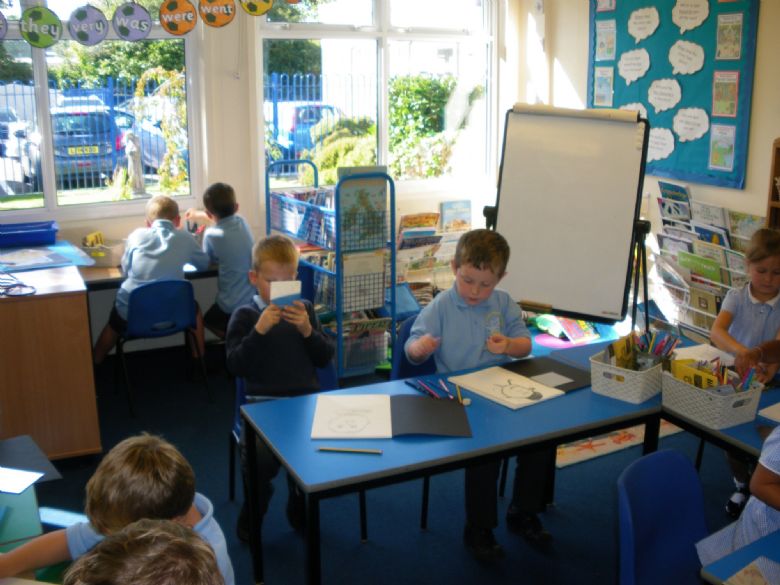 In Maths this week, we have been using the whiteboards to estimate where numbers come on a number line to reinforce our work on place value. We also played some place value games on Education City on the iPads. The children are getting used to logging in to their accounts. Please practise this at home, especially showing them how to make capital letters.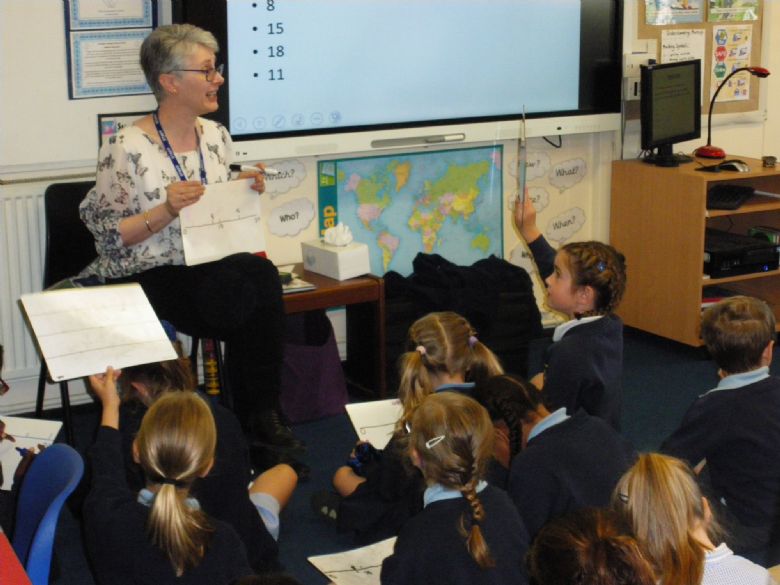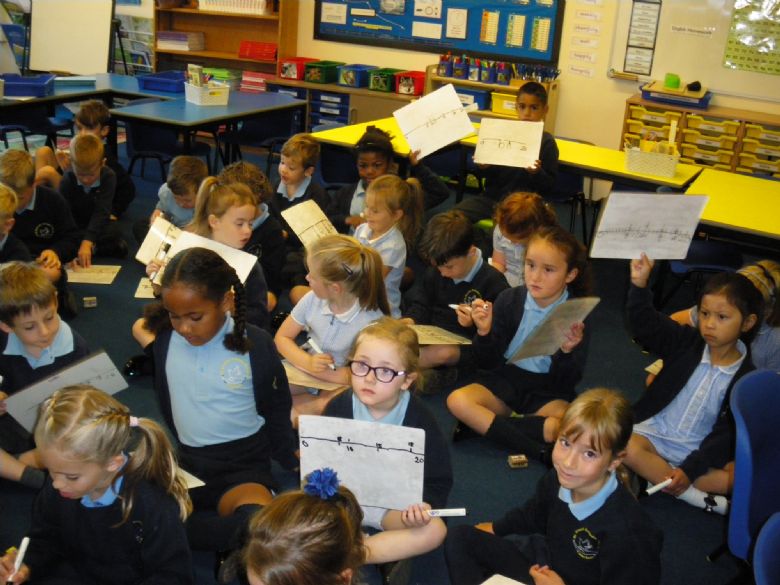 Thank you to those who have already returned the technology 'Acceptable User Agreements'. There are a handful outstanding, so please send them in if you haven't yet.
SPECIAL REQUEST:
We have a couple of visits planned for this term and would like to ask for some helpers to help walk the children there and back. Please let us know if you are able to join us.
Sacred Heart Church - Tuesday 22nd October (arrival time at church 10am)
St. Luke's Church visit to see the war graves - Monday 11th November (arrival time circa 10am)