Biscuits and Book Day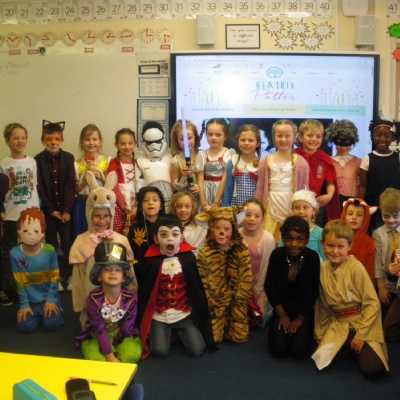 We had great fun on Monday celebrating World Book Day in style. Well done to everyone for dressing up and telling us all about your favourite books.
Later in the day, the children split into two groups. Half of them stayed in class and shared their books with some Year 4s and the other half went up to Year 4 to visit more children in their own classroom. It was a lovely opportunity to share and talk about their books.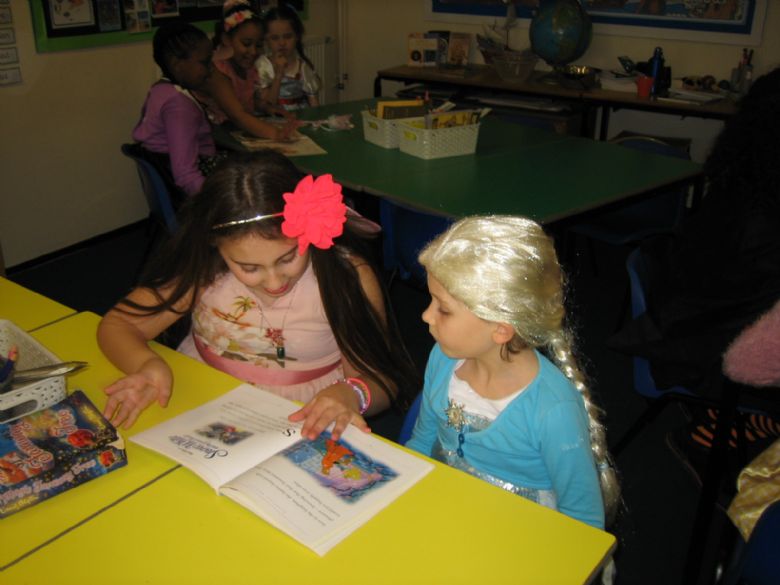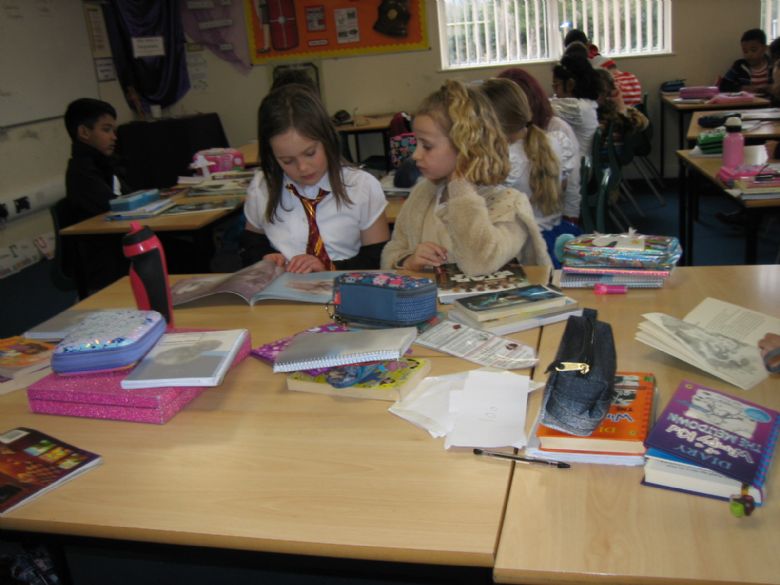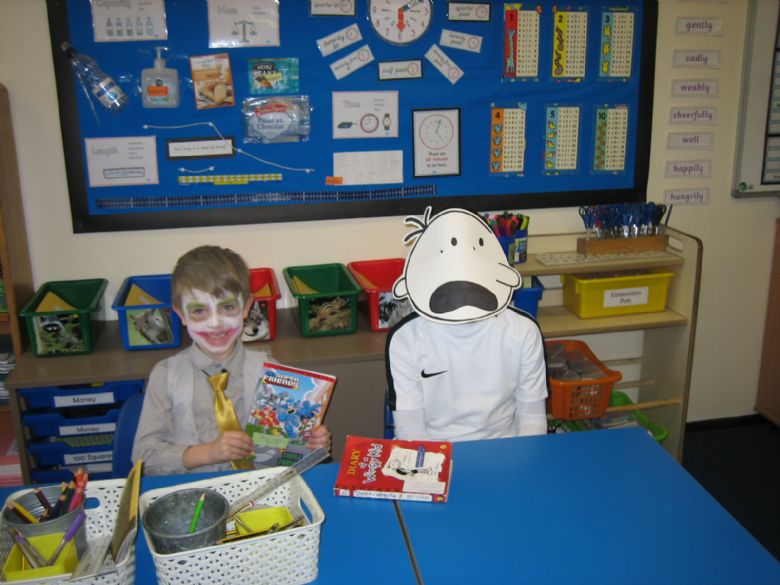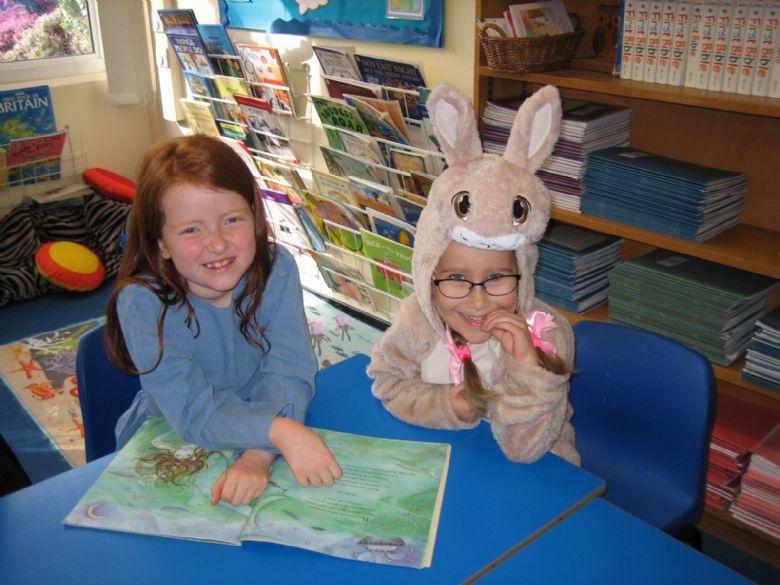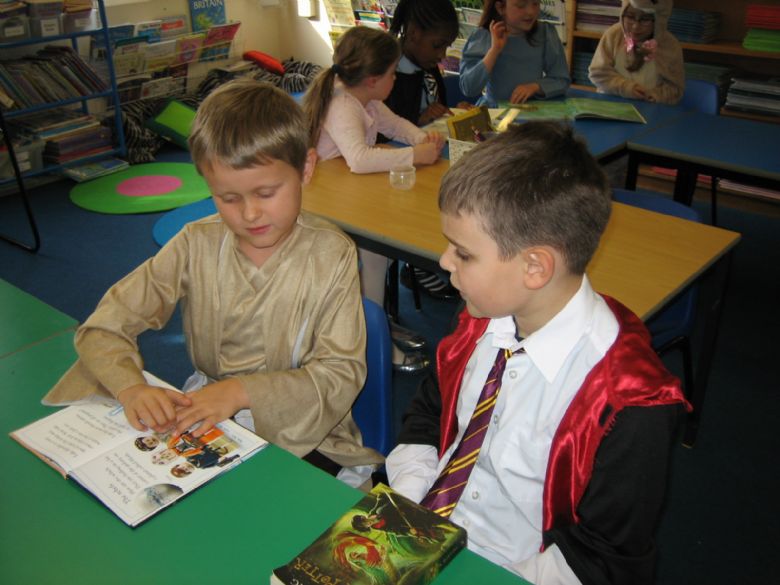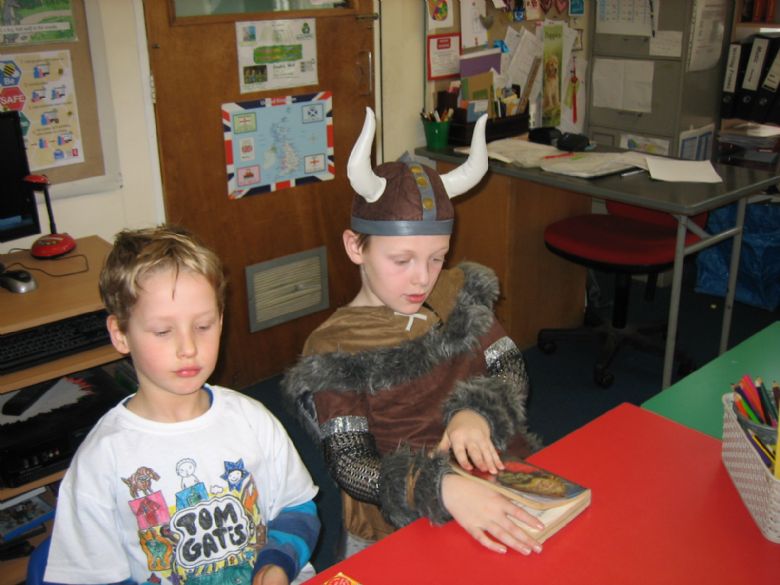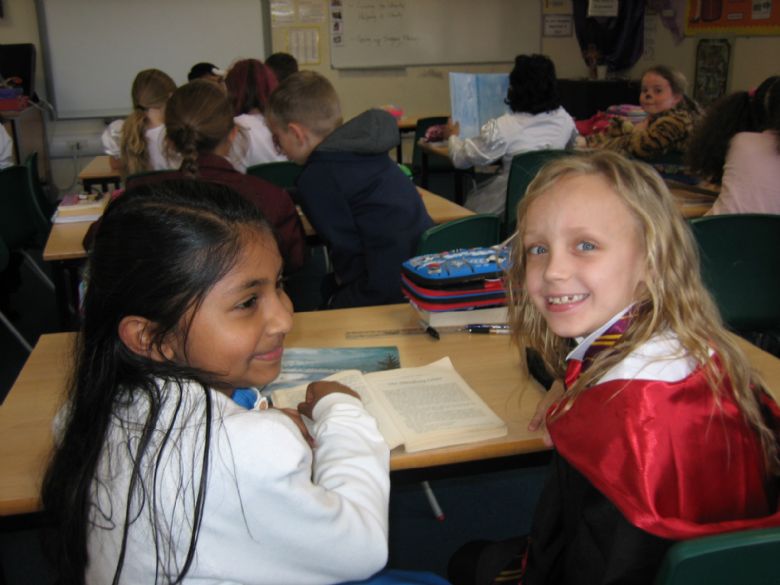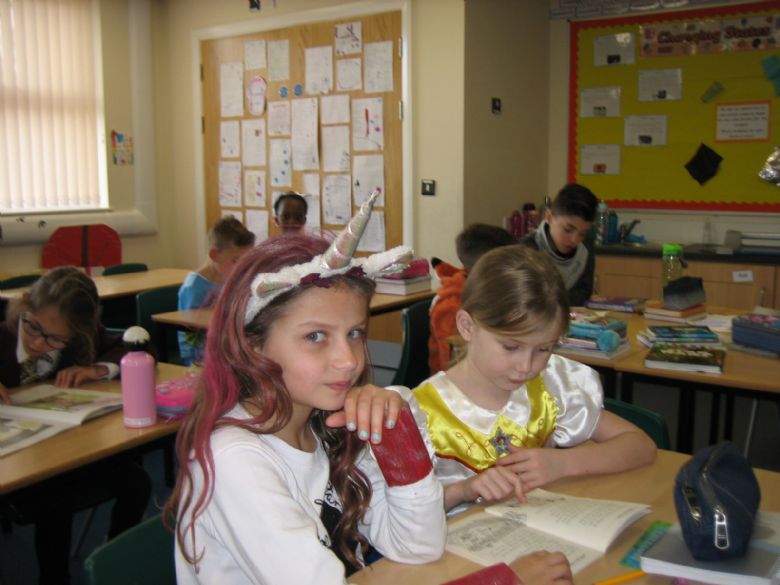 Biscuits
In the week before half term, our outgoing Year 6 prefects wanted to do something special with the class. They decided on biscuit decorating, which proved very popular with all of the children. Here they are enjoying making and eating their biscuits!