Special Visitors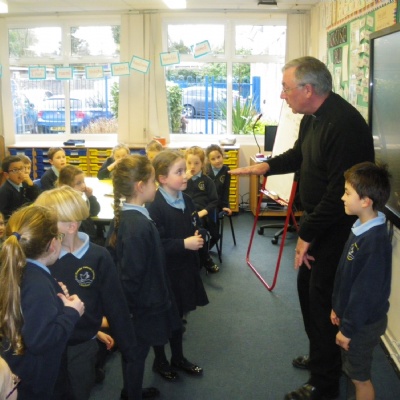 Last Friday, Father Stephen paid a special visit to Year 2 to support us with our RE topic on 'Books'.
We have been learning about the Gospels and Father Stephen read the children the 'Feeding the Five Thousand' story. The children enjoyed his visit very much.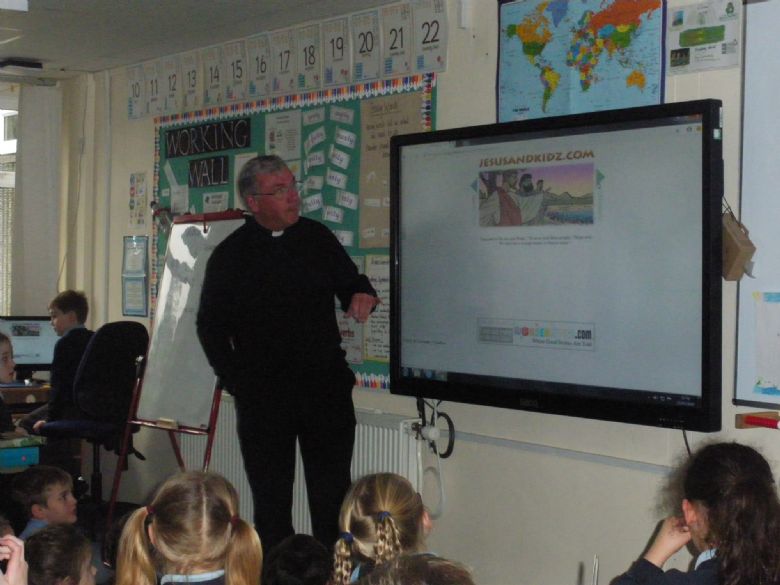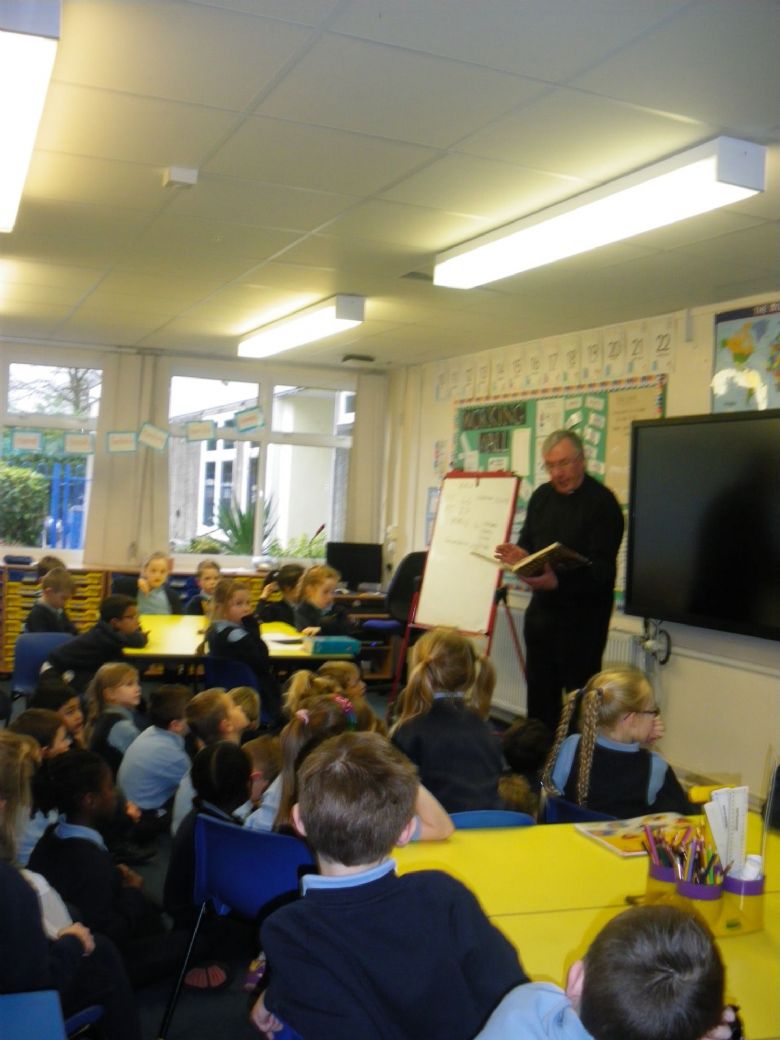 On Monday, we had a visit from a superhero from the 'Perform' drama group. She ran a fun session for the class aimed at raising awareness of recycling. The children participated with great enthusiasm.