New topics for a new term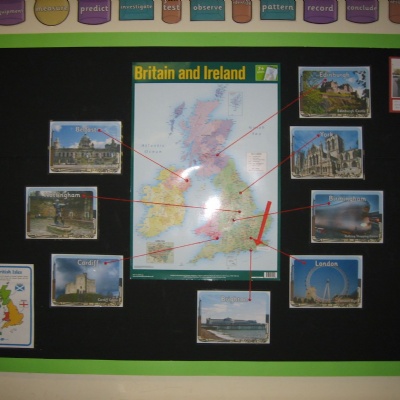 We have a busy term ahead with lots of new topics to explore.
Geography
We are learning about the different countries of the UK, their capital cities and thinking about what the weather is like in different areas. If you can, please send in a photo of your child visiting an interesting place in the UK and we will put it on the display board and plot it on our map. So far there is only one photo up and that is of the Mills family visiting Edinburgh.
History
On Friday, the children started learning about Christopher Columbus. We will be adding to the display with examples of great work. Very soon, we will also be learning about Neil Armstrong and making a comparison between these two fascinating explorers.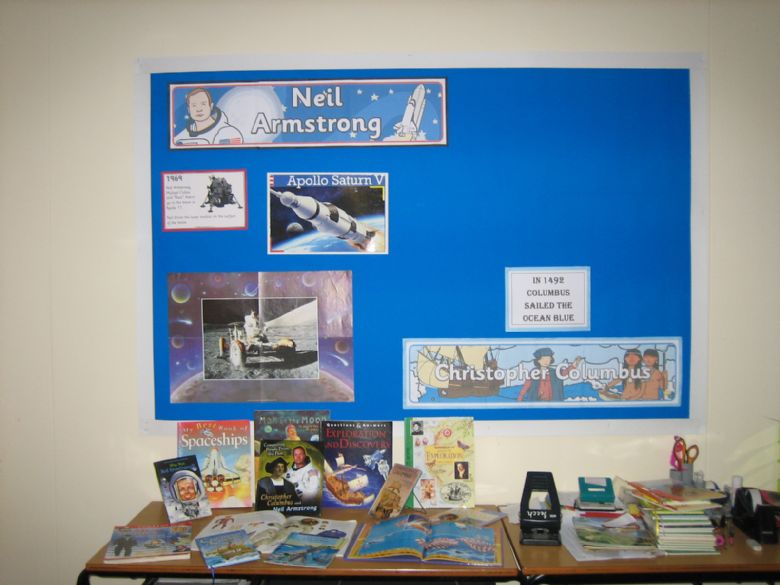 Maths
In Maths, we have started our topic on Money. Please help your children at home with this by giving them plenty of chances to count random handfuls of coins. It is important to be able to recognise each coin and know its worth. Playing with money can also help develop counting in 2s, 5s, 10s, 20s and 50s. Here is a good game that you might like to try https://www.topmarks.co.uk/money/coins-game
English
Last week, the children focussed on writing instructions. We looked at the importance of bossy words (imperative verbs) and discussed how it is vital to be clear and precise when giving instructions. The children fine-tuned their listening skills by drawing monsters according to particular sets of instructions.