Christmas is coming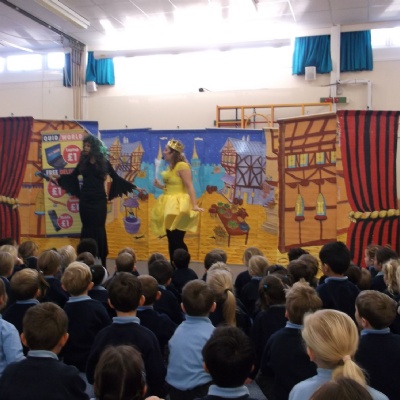 Today the children enjoyed the pantomime 'Dick Whittington' performed by a travelling theatre company. It was great fun and everyone enjoyed joining in with the characters and doing a little bit of singing and dancing. What a lovely way to start the week!
We have been working hard on our Year 2 Nativity play over the last few weeks. The children are getting to know where to stand, what to say and which instruments to play. Our next big focus is to learn ALL of the words to ALL of the songs.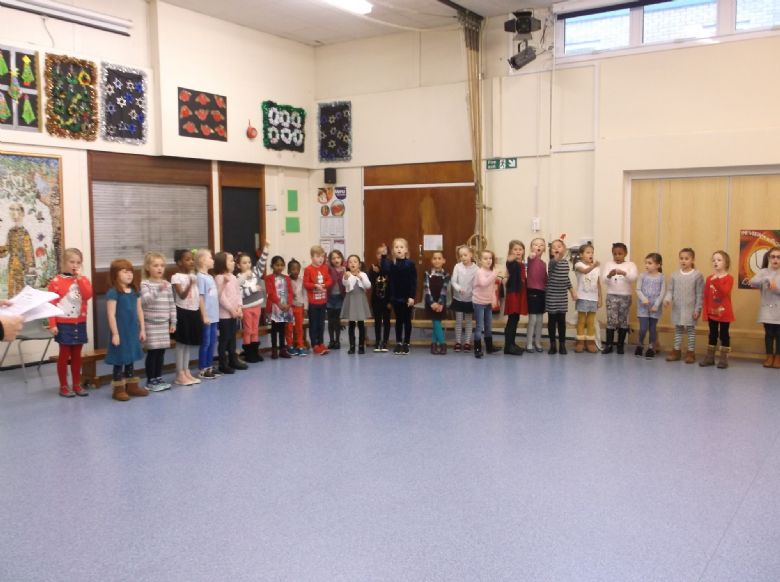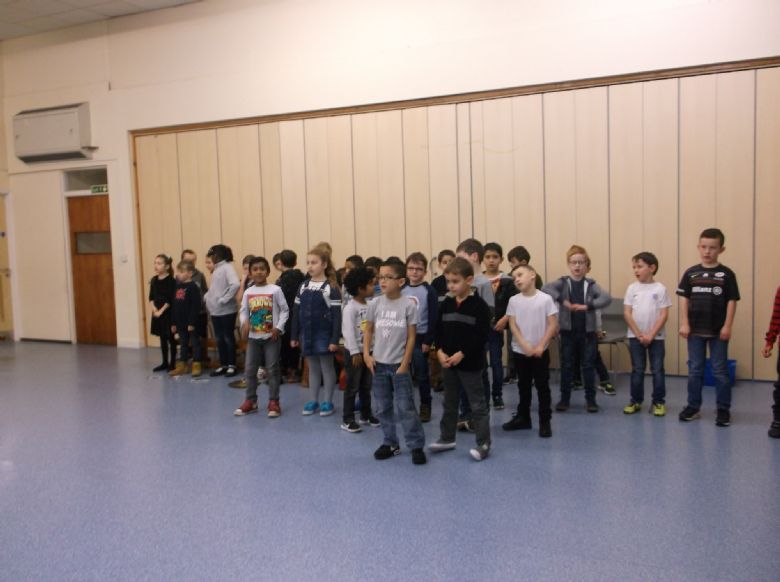 Thank you very much for all of your kind donations for the Christmas Fayre on Saturday. It was lovely to see so many of you there. Well done to the PTA for all their efforts in organising this great event.
Amidst all of the festivities, we are still managing to get our work done. We used a new game on arrays today to go with our current Maths topic. Here is the address if you want to try it at home: http://www.snappymaths.com/multiplication/earlymult/interactive/arrays/arraysframe.htm
Please note that this week's Maths homework has been set on Mathletics. Do let us know if you have trouble accessing it. The English homework is to carry on learning the words to the Nativity songs. Please let us know if you need another copy of the words as it is really important that all children learn them.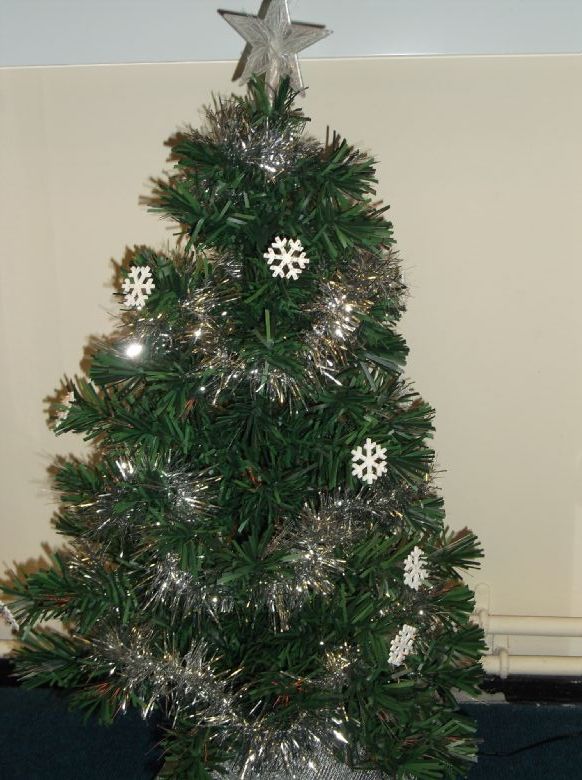 Look out for the 'Elf on a Shelf' coming soon!!