Our Visit to St. Luke's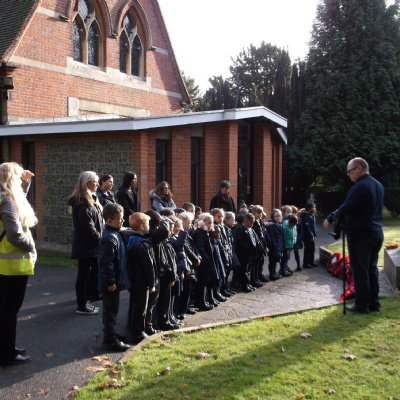 On Wednesday, Year 2 visited St. Luke's Church in Whyteleafe to look at the war graves.
We were very lucky with the weather for our 1 mile walk down to St. Luke's. The sun was shining brightly and we all enjoyed a beautiful walk down to the church. When we got there, Reverend Tim invited us in and gave us a talk about what had happened when the church had got bombed in World War II. After the talk, we went outside and Reverend Tim showed us the war memorial before then going on to show us the war graves. The children were fascinated and beautifully behaved. Well done Beech Class! 'Thank you' too to our wonderful parent helpers who accompanied us on the trip.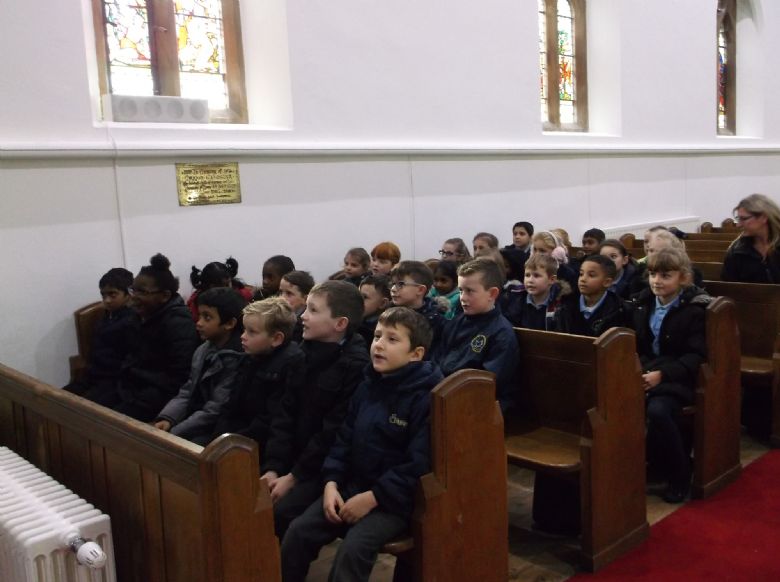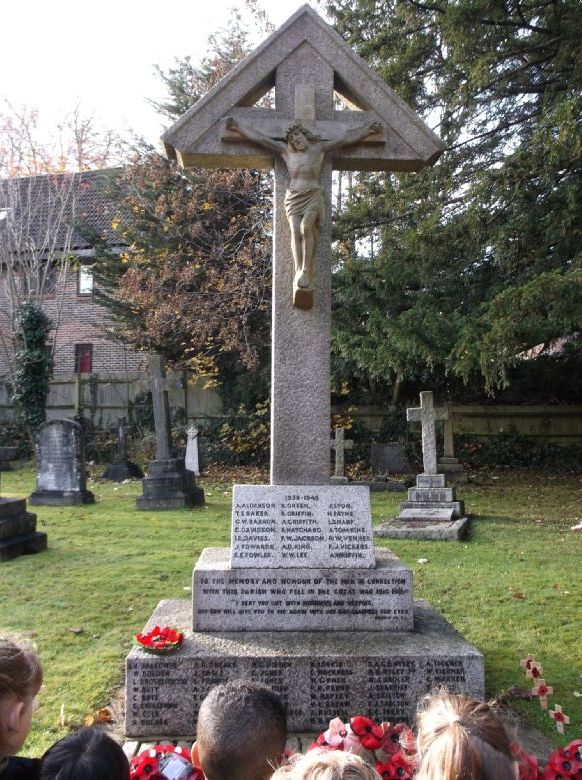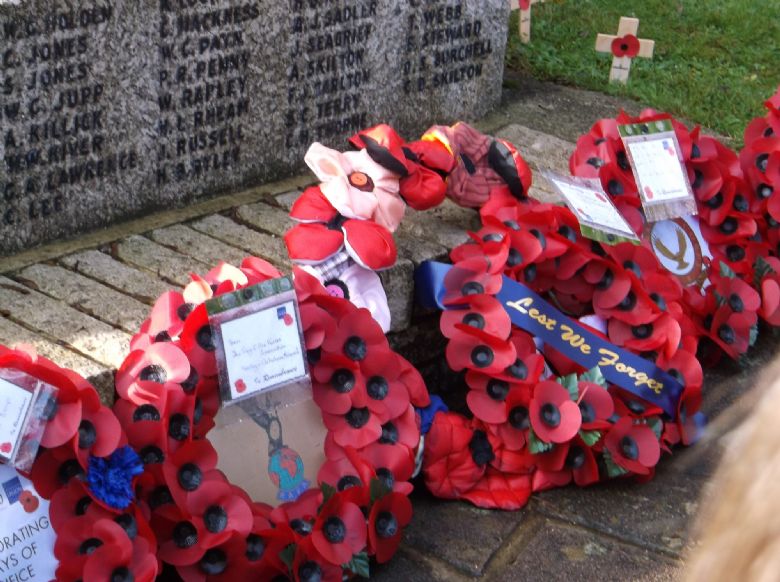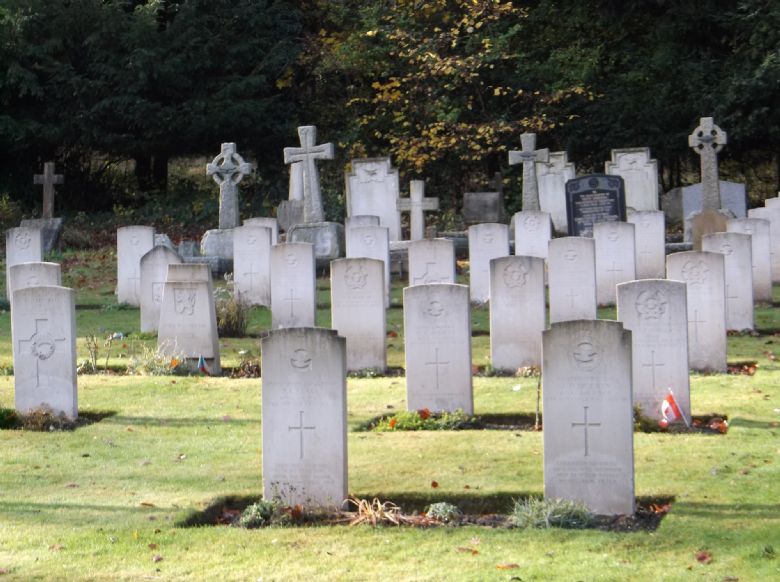 A Special Assembly
On Thursday, two old members of Beech Class visited us to share their assembly on Baptism. It was very well put together and the new Beech Class children were keen to get involved through singing and asking and answering questions.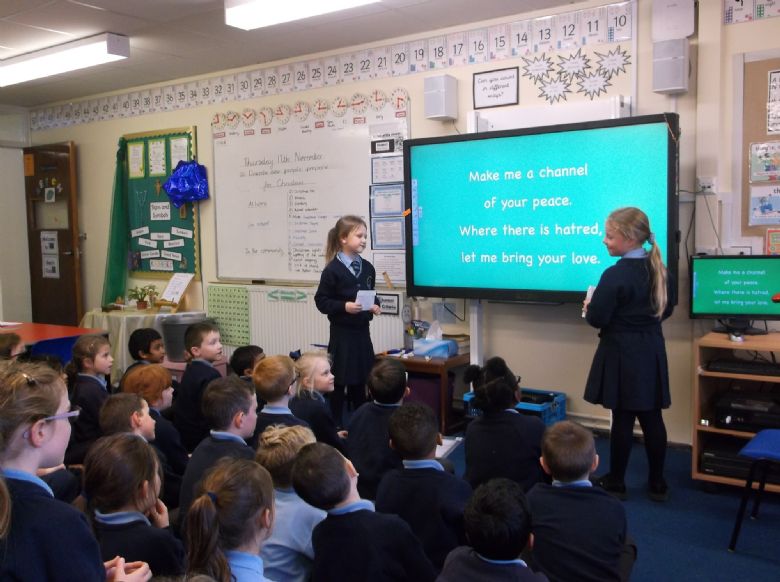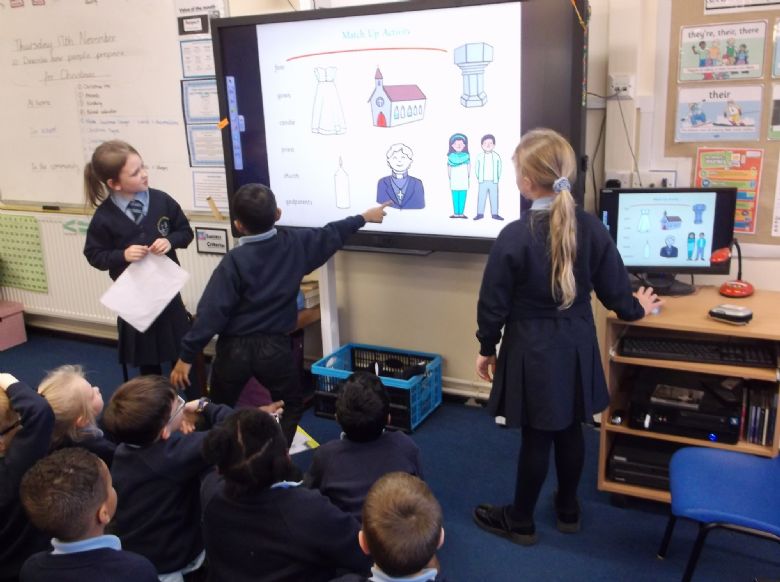 Youcubed Maths
All of the Maths activities last week were inspired by the 'Youcubed' website and were aimed at challenging the children to think differently about Maths. We explored shapes, used our fingers a lot and had lots of fun with bits of paper.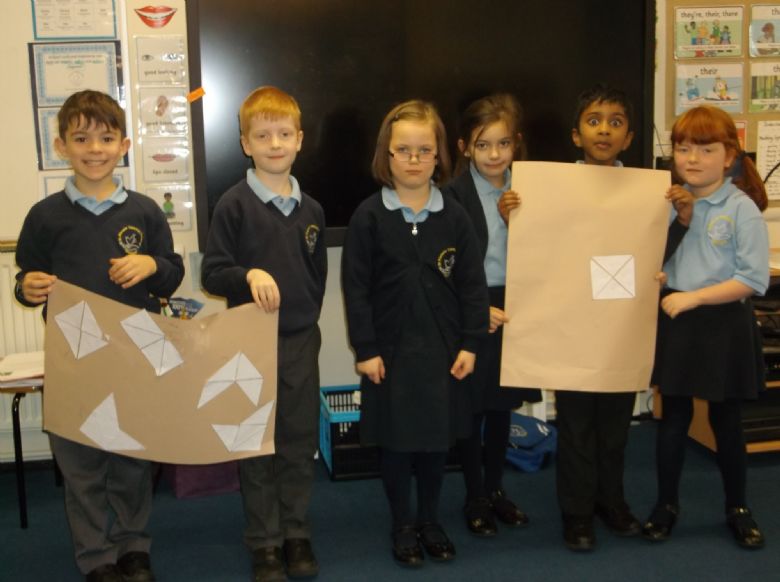 Please note that the English homework for the rest of the term will be to learn the words to the songs for our forthcoming Nativity Play.