Beech Class Self-Portraits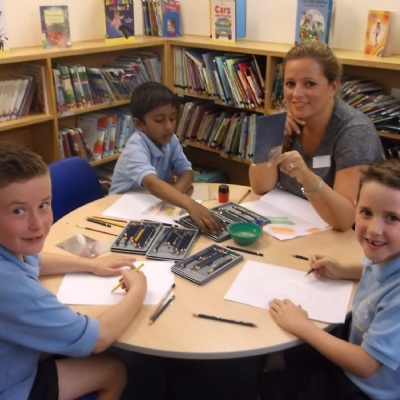 In Art Beech Class have been painting their self-portraits.
We are incredibly lucky to have a parent helper who is an artist, helping us with our work on self-portraits. The children have been listening carefully to her and have been picking up some wonderful tips and techniques.
The children have also been writing stories lately and have used 'story mountains' to help them with their planning. They had a chance to tell their stories to each other before writing them down on paper. There were lots of great ideas, story openers and descriptions.