Amazing Maths and Super Circle Time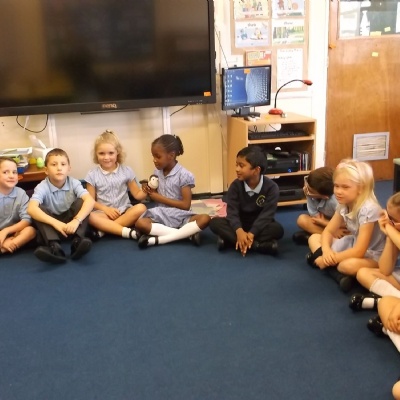 The children of Beech Class have had a very productive second week back and have worked hard to earn lots of 'Good Beads'. Well done everyone!
Amazing Maths
In Maths we have been learning about 'Place Value', about how many 'tens' and how many 'ones' are in 2 digit numbers. On Wednesday we had lots of fun making posters to show how many ways we could make the number '54'.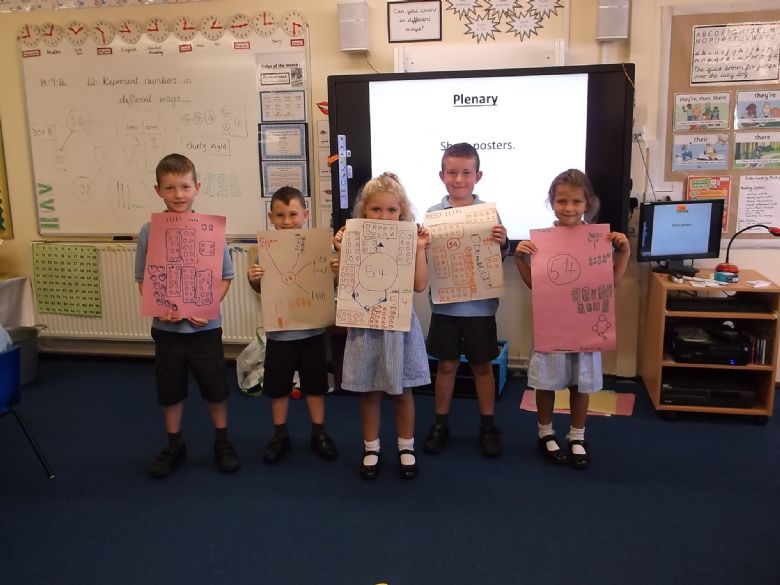 Super Circle Time
The children enjoyed taking part in Circle Time in our PSHE lesson. We linked the discussion with our current RE topic 'Beginnings' and the children told each other how they felt about joining Year 2.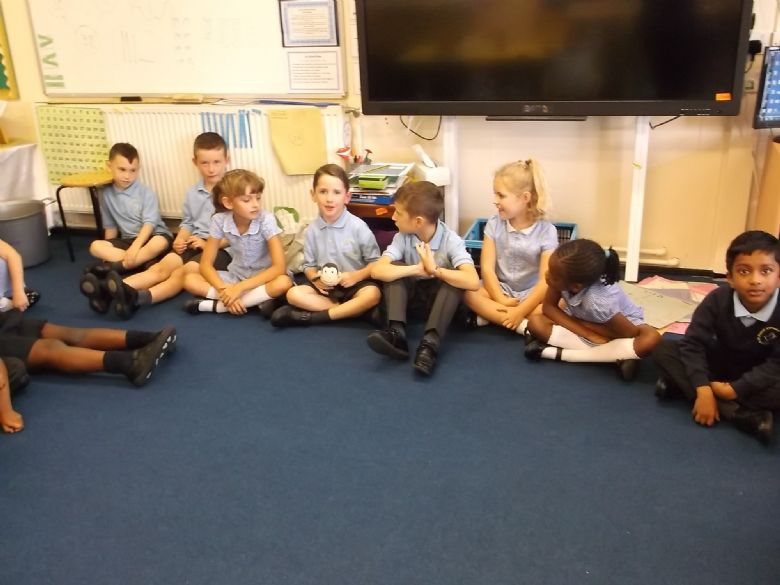 Some children brought in things from home to share with the class, including a special pencil, a rugby medal and a picture of St. Teresa (who we have been learning about in class). We will be setting up a 'Show and Tell' rota soon so that all children will get a turn if they want one.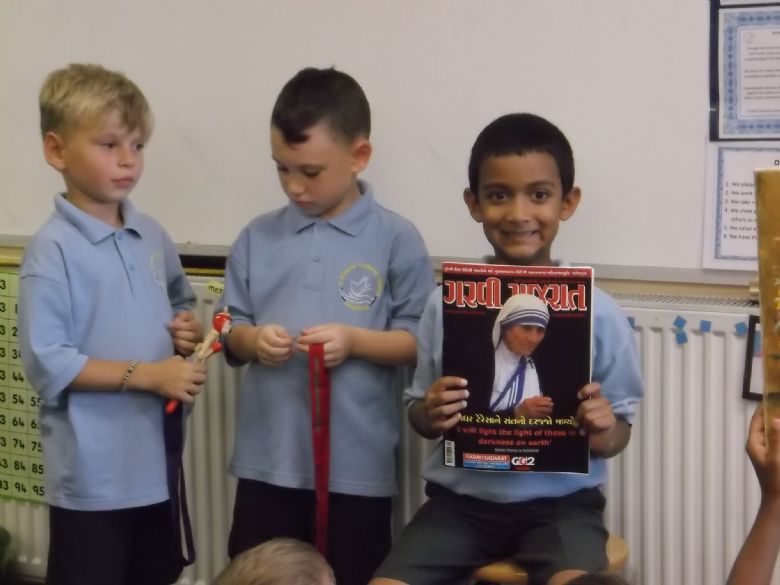 Thank you to all of the parents who came to our 'Meet the Teacher' meeting on Monday. It was lovely to see so many of you there. If anyone missed the meeting, please be reassured that a lot of the information shared was in the letter sent out on the first Friday of term. Any queries, please do speak to us. We will be setting up a parent helper rota this week and there is plenty of scope for more help, so please don't be shy!