Fruit Salad Fun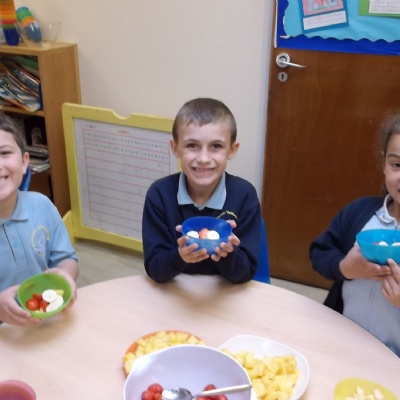 Beech have been busy learning about different types of fruit, making fruit salads and most importantly, eating them, this week. We also had a visit from an Olympian (Natalie Harvey) and we all took part in the Race for Life.
As part of our work in DT, the children looked closely at different types of fruit, considered where they come from in the world and drew them from both the outside and the inside. Next they were able to prepare various different fruits ready to put them together in tailor-made, personalised fruit salads. Thanks very much to Mrs H. for doing the 'sticky' part of the work and to the two Beech boys who did the washing up.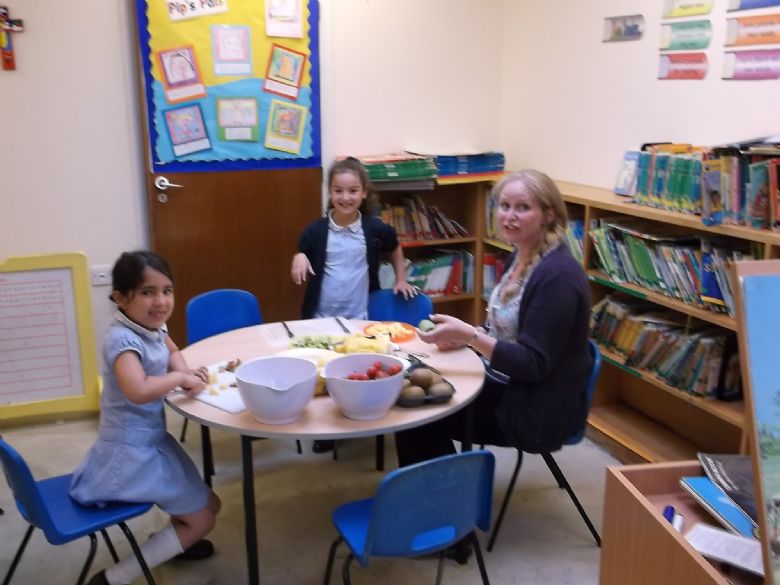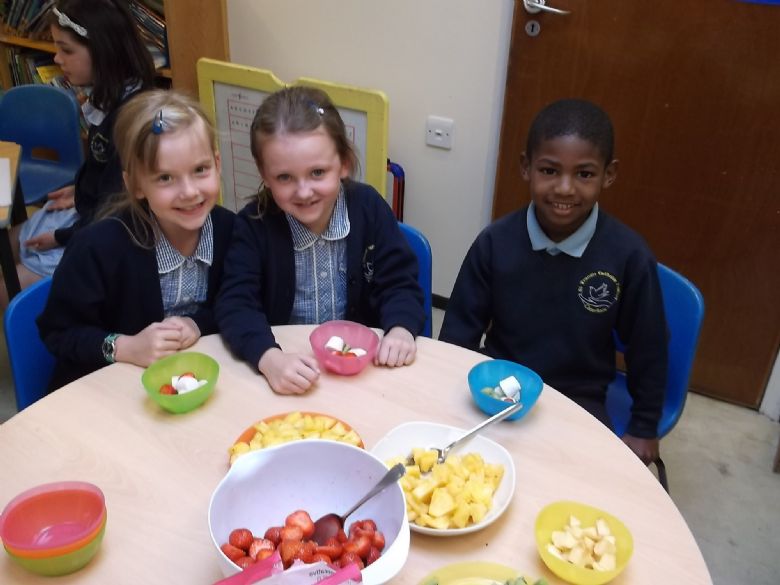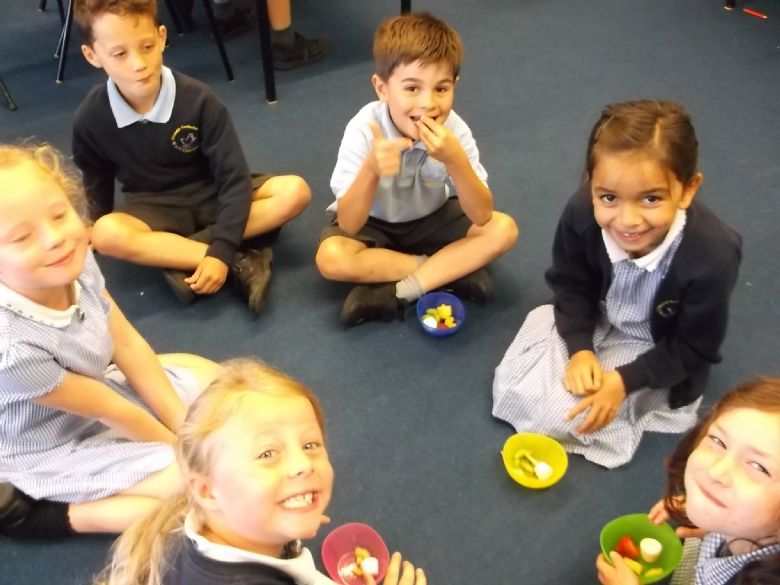 Natalie Harvey, one of our Year 1 parents, came to speak to us about her experiences as an Olympian and international athlete competing for Australia and later on for England. The children learned a lot about the sort of training required to perform at such a high level and about the ups and downs of international competition. She brought along lots of equipment to show us and the children were lucky to be able to handle an Olympic torch and inspect some of Natalie's medals. Thank you very much to Natalie for such an enjoyable and informative visit.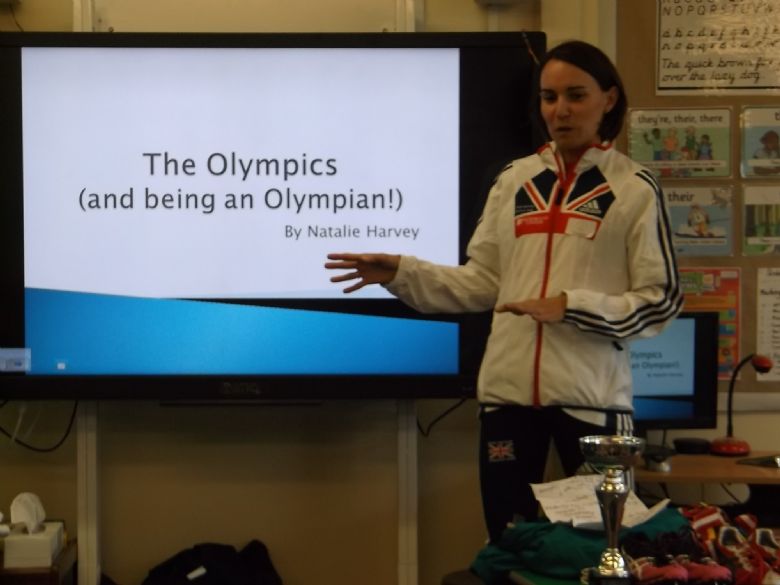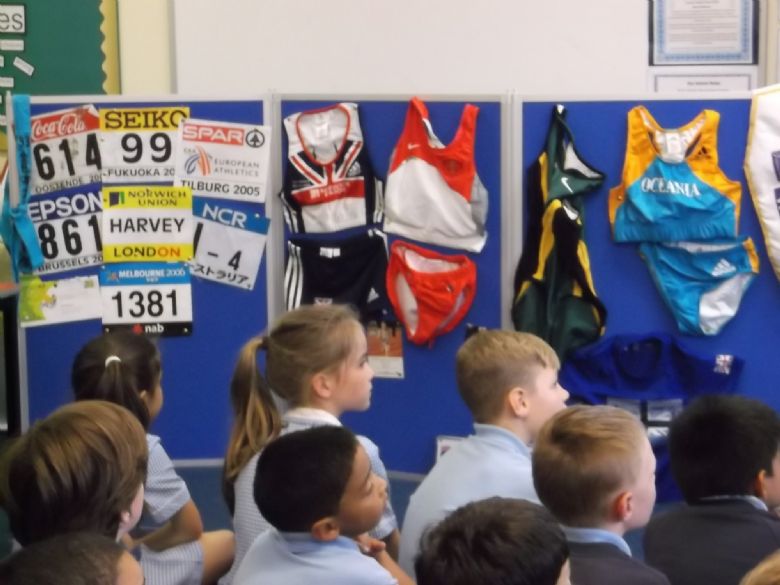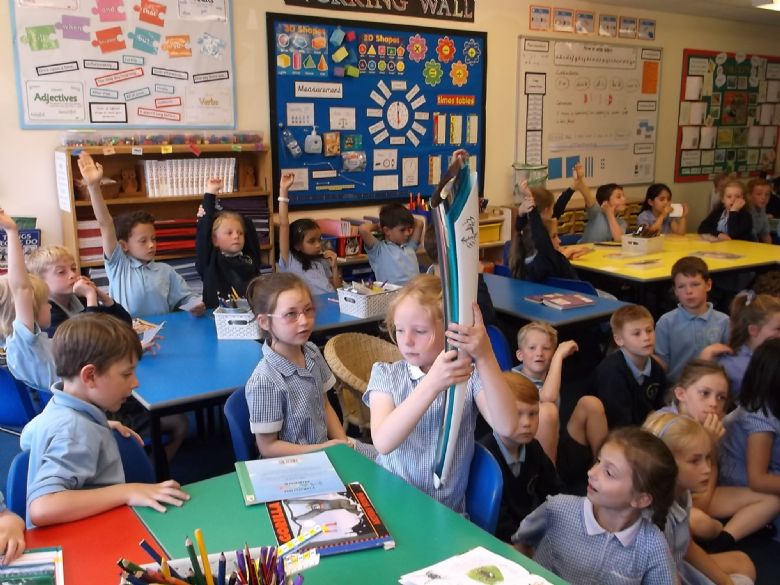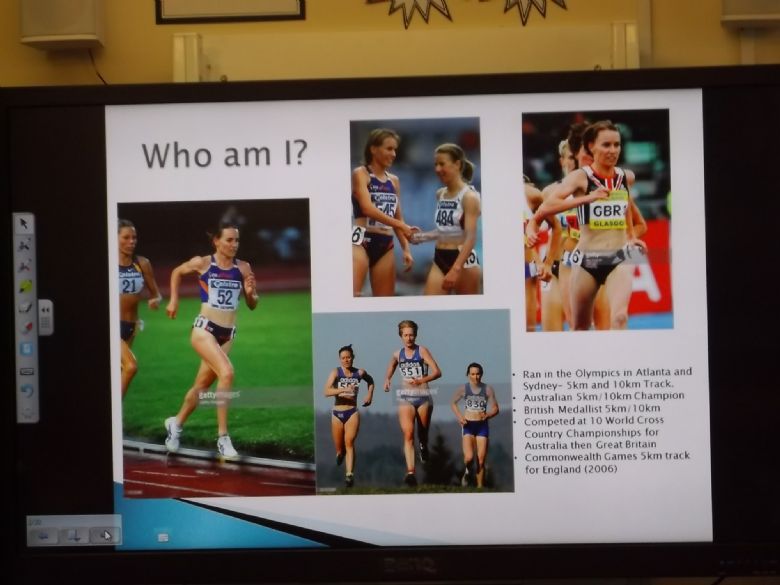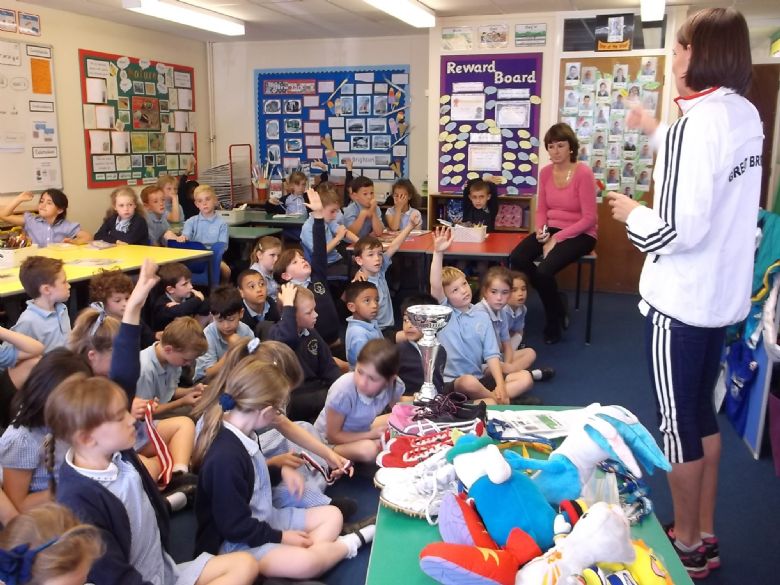 On Friday we all came dressed in pink and blue for the 'Race for Life' event. It was a fantastic afternoon in which we all participated together to raise money and awareness for such a serious cause. It was important too that so many of us were able to reflect on those in our own lives who have been affected by this terrible illness. A huge 'thank you' goes to Mrs. Soares for organising this event and enabling us to raise over £3000. Thanks also to the PTA for providing refreshments.