Our Visit to St. Luke's
On Tuesday, Year 2 walked down to St. Luke's Church to see the war memorial and look at the war graves in Airman's Corner. The children were beautifully behaved and took great interest, especially when given a chance to read the headstones for themselves. A huge 'thank you' to all of the parents who came along to help.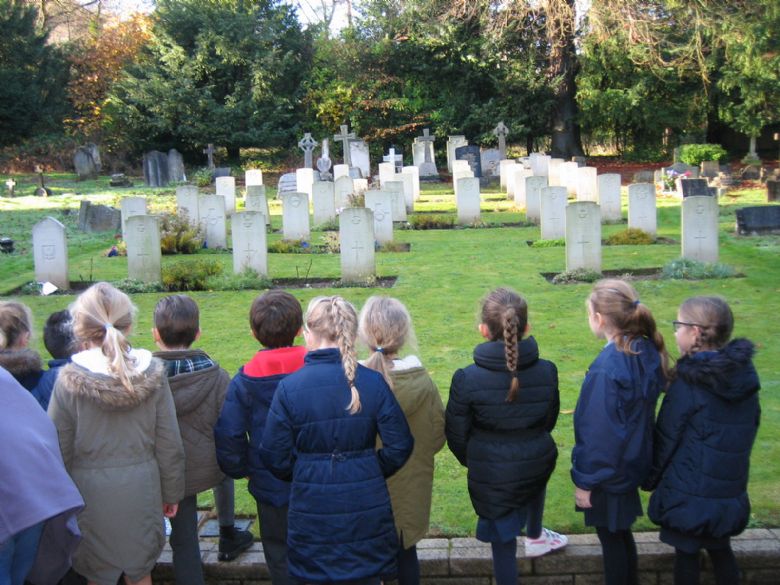 When we got back to school, we made Model Magic poppies. Here they are, ready for painting.