A Very Arty Week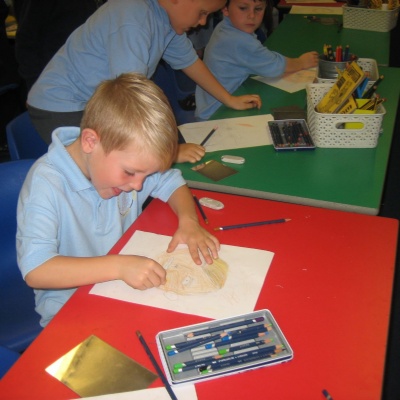 In Beech Class this week, there has been plenty of opportunity for the children to develop their artistic talents.
The children have designed their Christmas cards ready for sending off to the printers. Sorry, no photos available due to secrecy! We carried on with our work on portraits in our Art lesson. This time the children looked carefully in the mirror to help them create self-portraits. We have been learning how to draw using a special formula to get the facial proportions more accurate. Watercolour pencils were used to colour the faces, and next time, we will add on the water to make them into paintings. Here are few pictures: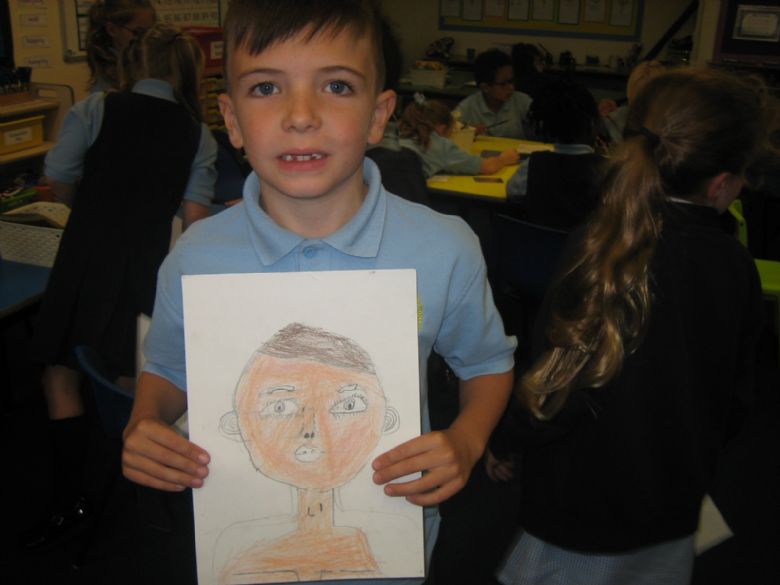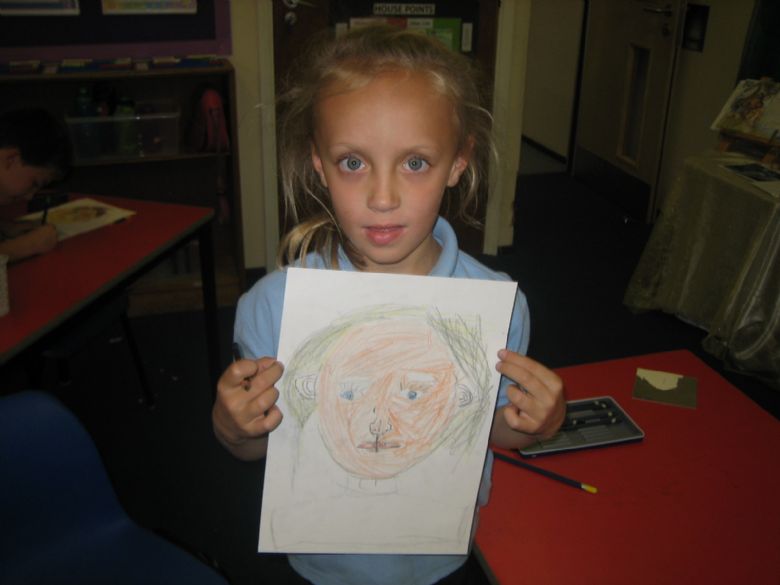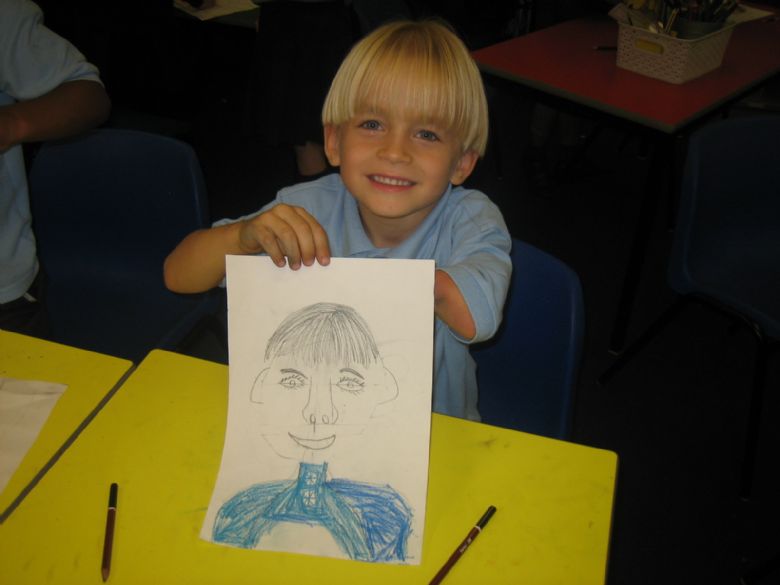 Homework
The children are getting into a good routine of handing in homework (Wednesdays) and bringing in their spellings books (Mondays), times tables books (Thursdays) and handwriting books (any day). Thank you for continued support with this.