A visit from the Surrey Fire and Rescue Service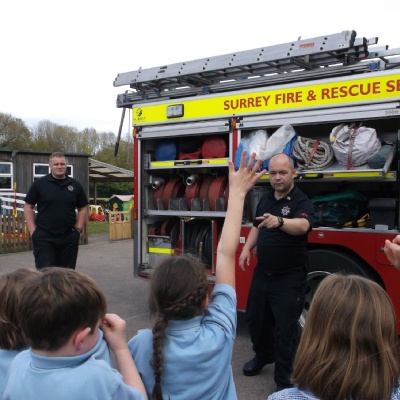 On Thursay, Year 2 had some very special visitors. Four members of the Surrey Fire and Rescue Service came in to see us and show us their fire engine.
Before going out onto to the infant playground to look at the fire engine, Beech Class had a talk from two of the firefighters. They explained the safety equipment worn by all firefighters to keep them safe when doing their job.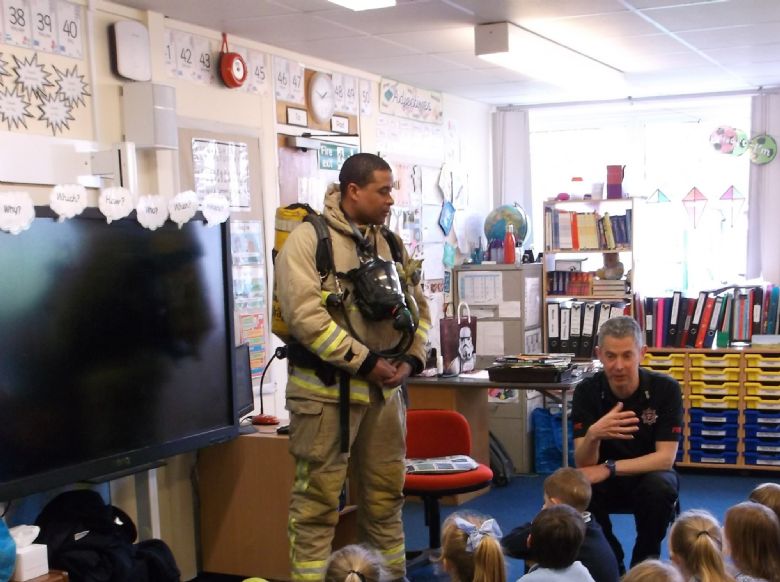 The children got to feel just how heavy their protective helmets are.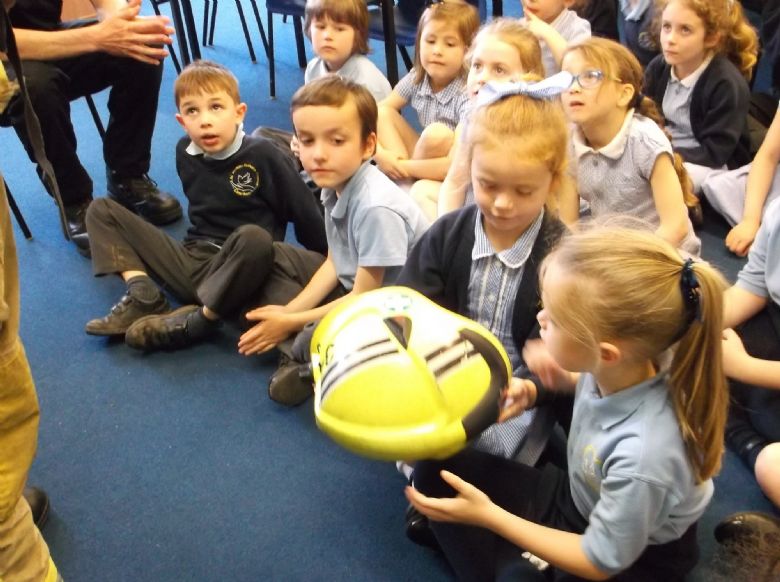 We found out that they also wear special shoes which are so strong, that even when a Year 2 child is asked to stamp on them, it won't hurt.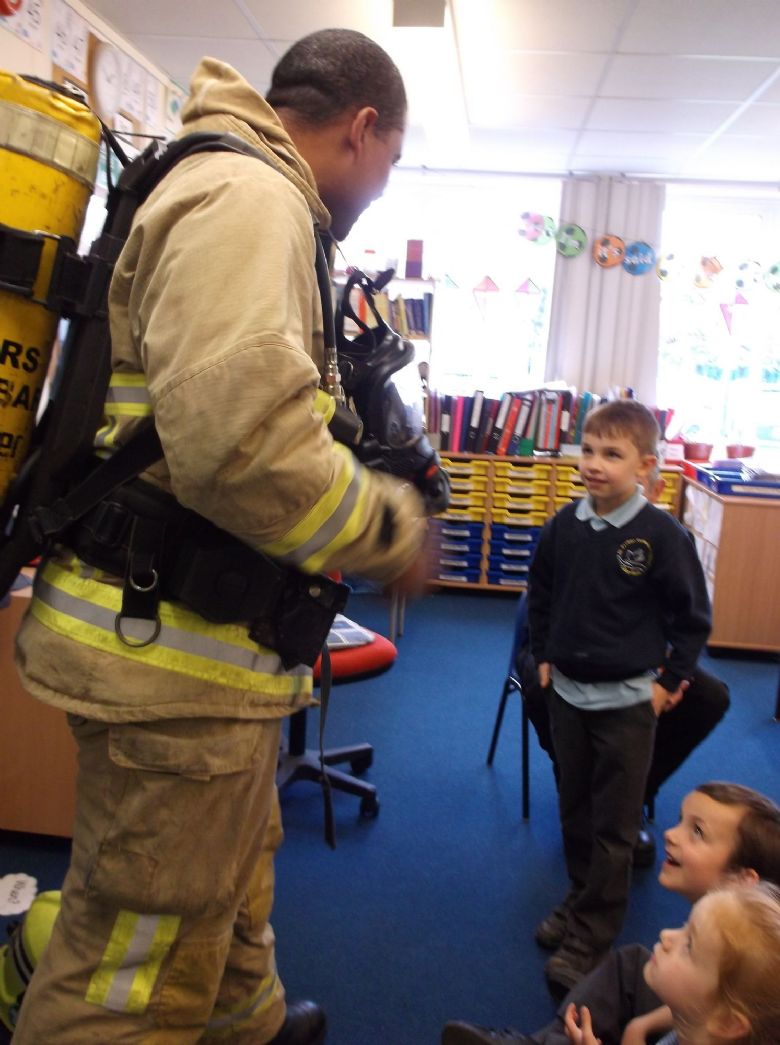 They showed us the breathing equipment which enables them to go into smoky environments.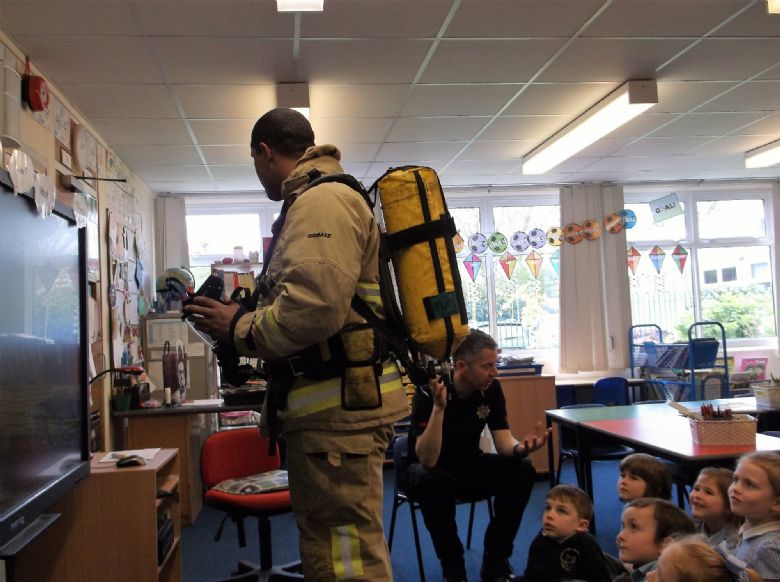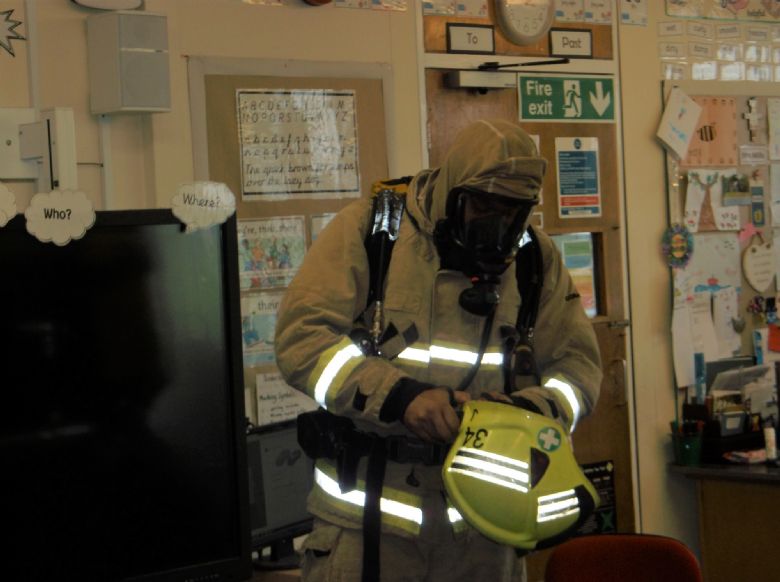 They also gave us some important pointers:
* Know your address.
* Test your smoke alarm regularly.
* Make a fire plan.
* If your clothes are on fire, STOP, DROP and ROLL.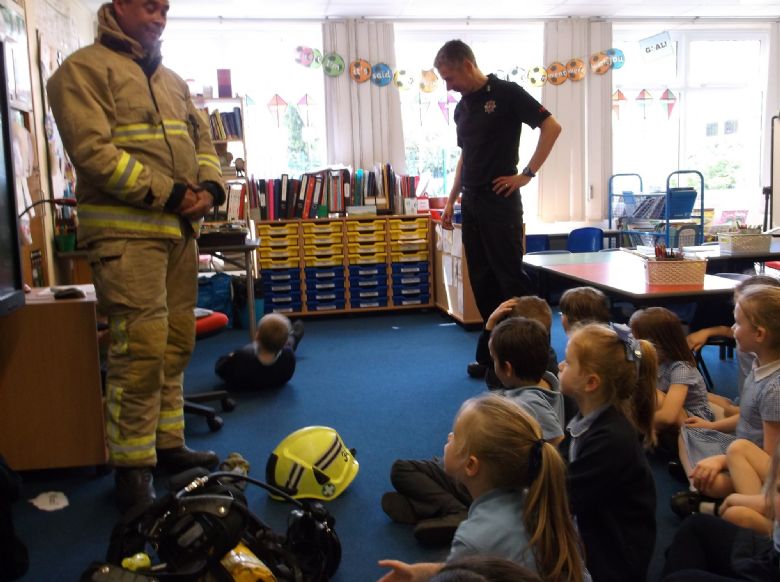 Well done to the whole of Beech Class for listening so well and behaving beautifully.