'Delayed' World Book Day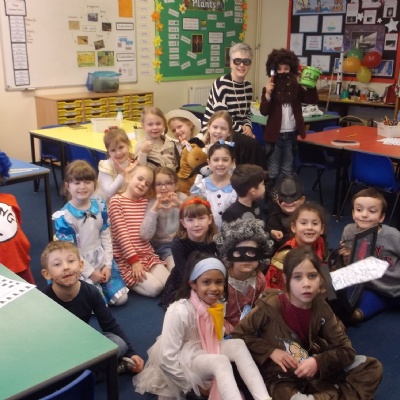 On Monday, the children dressed up as their favourite book characters for our re-scheduled World Book Day. We enjoyed hearing about the different books everyone likes to read. Mrs Cox came down from Year 6 to read some Hairy Maclary stories. Mrs Hamilton came as a very convincing Mrs Twit, due mainly to her amazing props and mono-brow! She was in good company as she was joined by two Mr Twits from the class.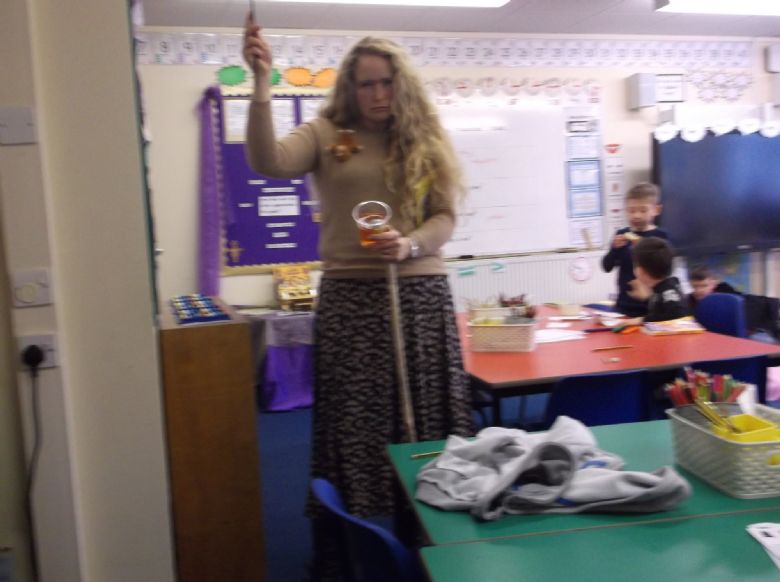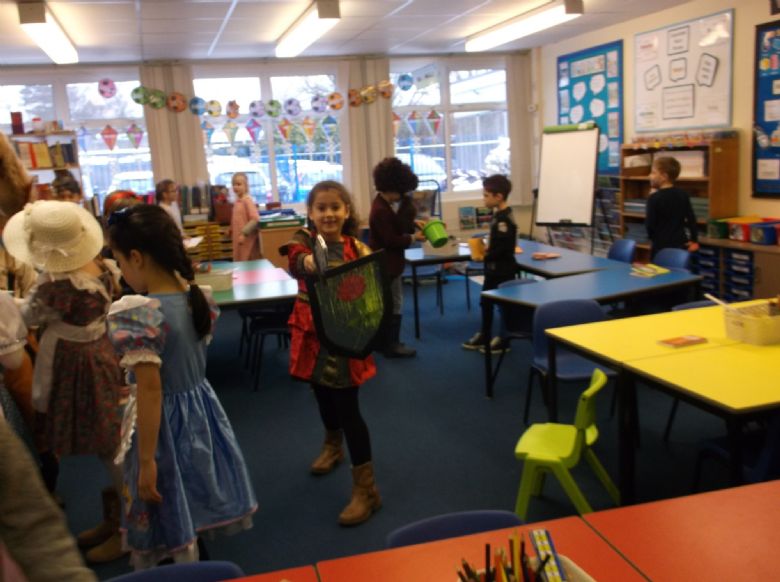 Last Friday, the children planted some bulbs with Mrs Wheeler, as part of our new science work on plants. The focus of the investigation is to see what conditions plants need to grow. We are trying: 1) water and sunlight, 2) water and no sunlight, 3) sunlight and no water and 4) no sunlight and no water. Two of the plant pots have been put by the window and the other two have been put in the dark in the classroom cupboard.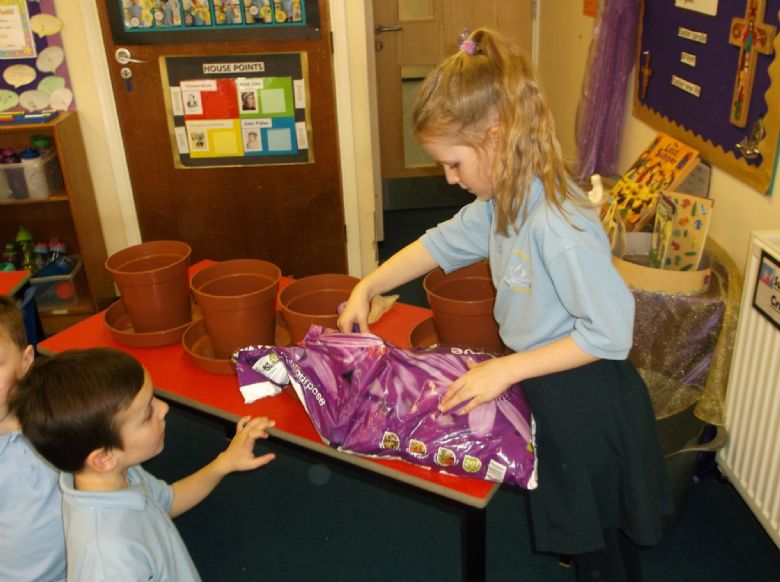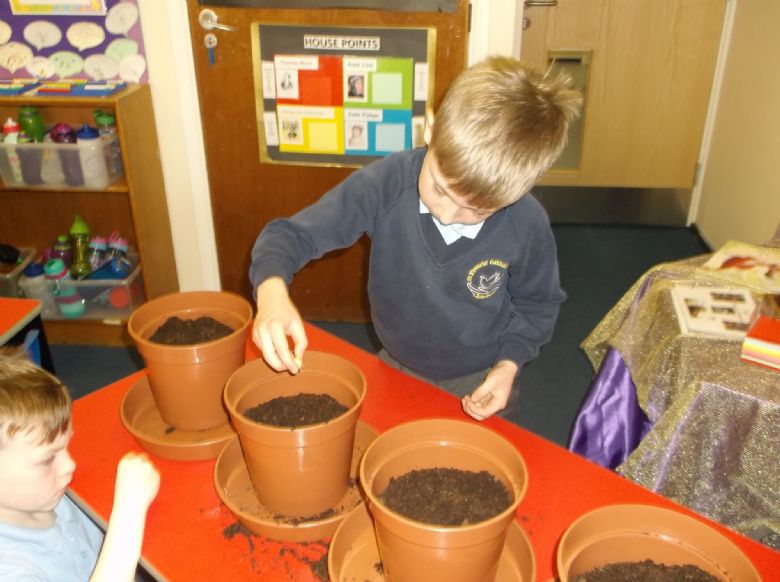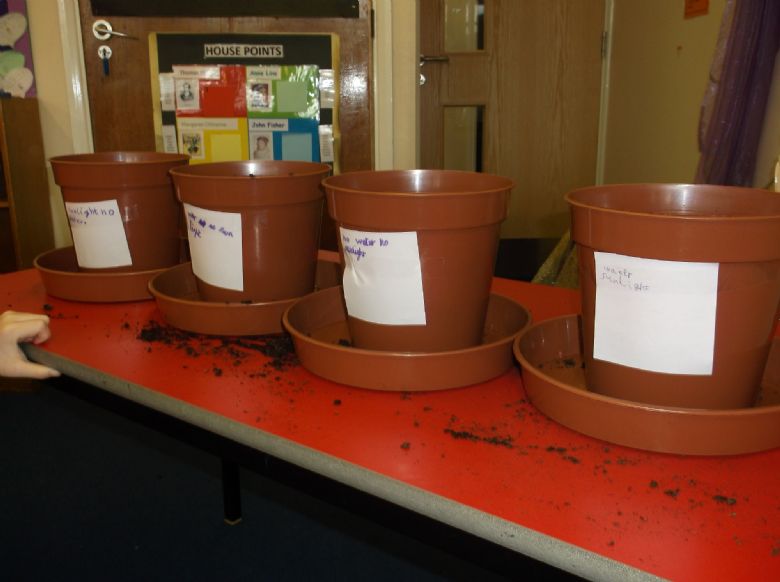 On Thursday afteroon, we had a very special treat. We were able to listen to the St. Francis School Choirs performing their entries for this weekend's Coulsdon and Purley Festival. All of the choirs sang beautifully, especially our very own Infant Choir. Well done and good luck to all of those taking part.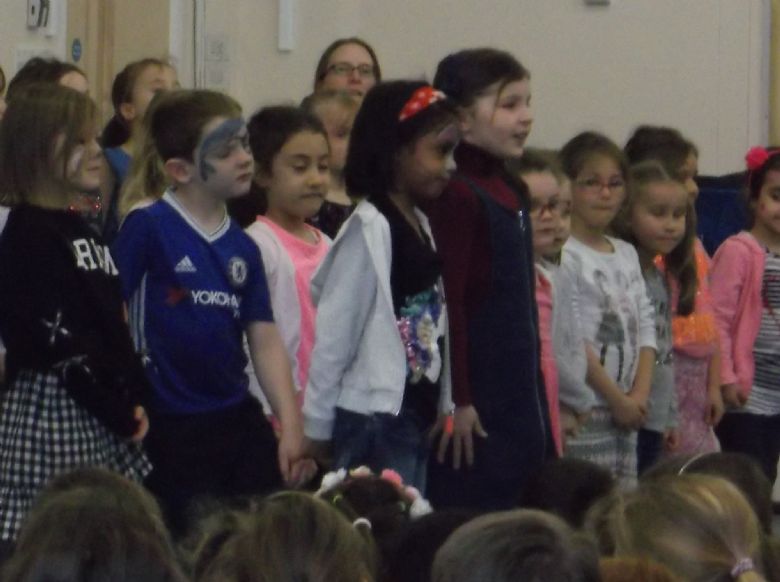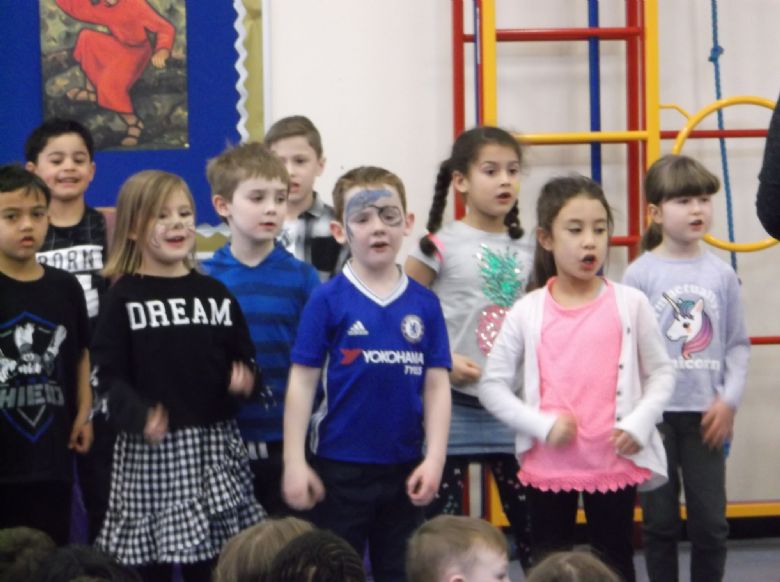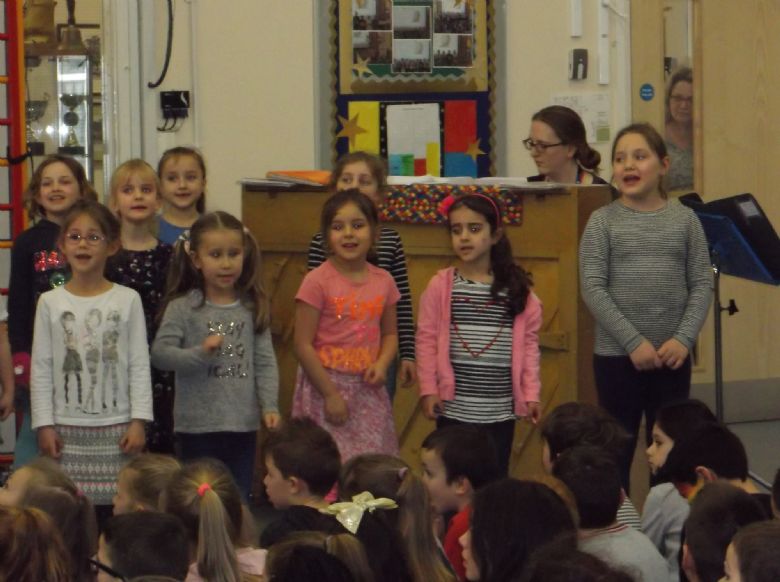 Well done too, to all of the Beech Class children who weren't very well this week. Thank you for keeping going! For now, we are having a break from the timestables tests in the little blue books. We will shortly be introducing a new online timestables app. Logins will be put into the backs of reading records, once we have them.