Science Week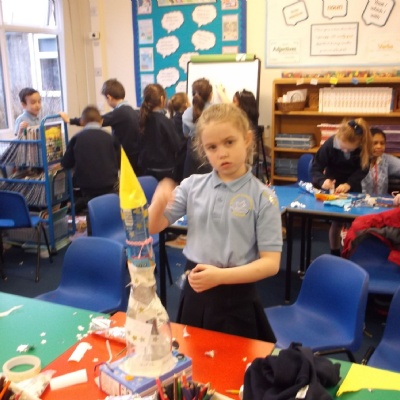 Year 2 chose a rocket theme for this year's Science Week.
The first activity was to design and make junk model rockets. This envolved plenty of team work, lots of tin foil and sticky tape, as well as a great deal of problem-solving.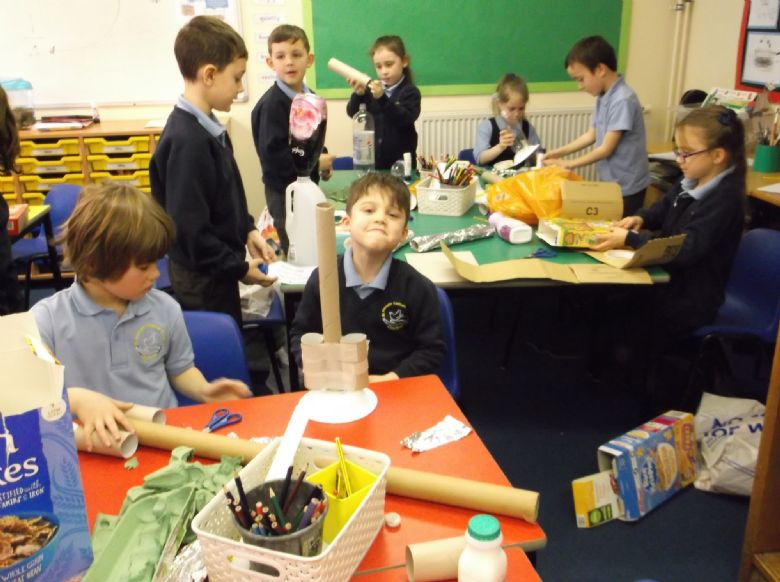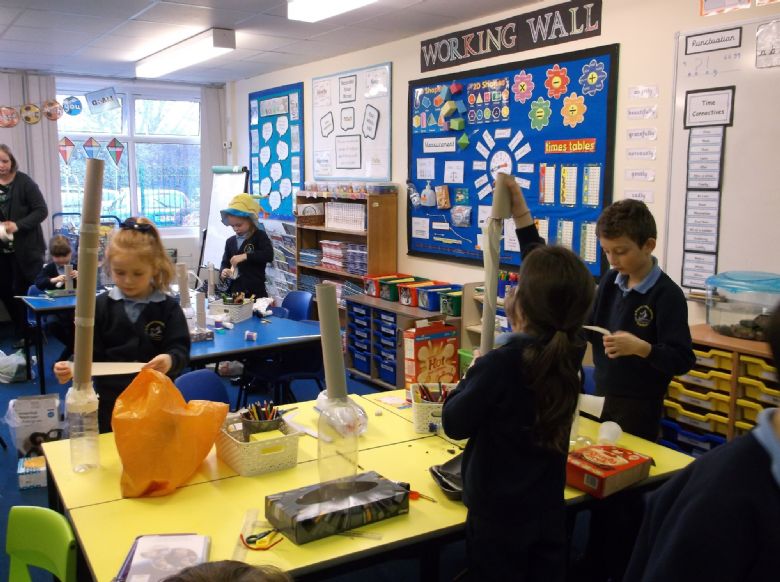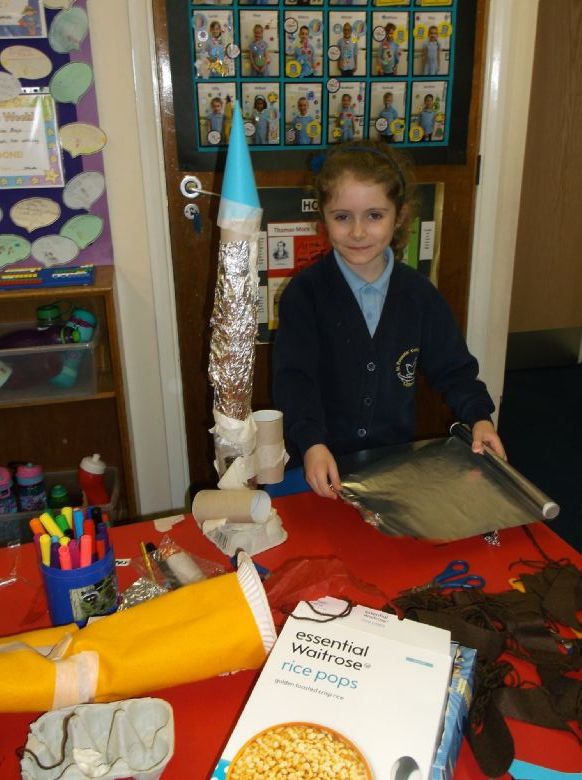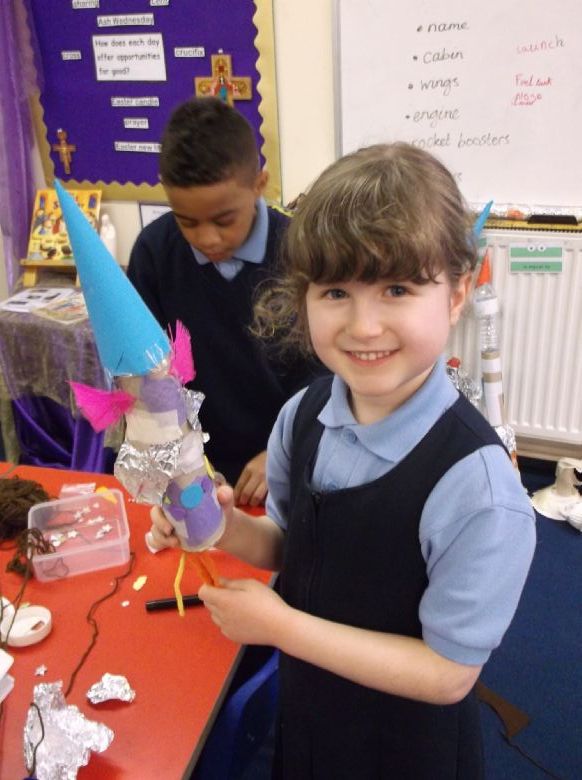 The next activity was an investigation into which type of ball would be easiest to blow along with a squeezy bottle. The tissue paper ball was the winner, with the tin foil ball coming second. The blu-tac and marble were a lot harder to move!!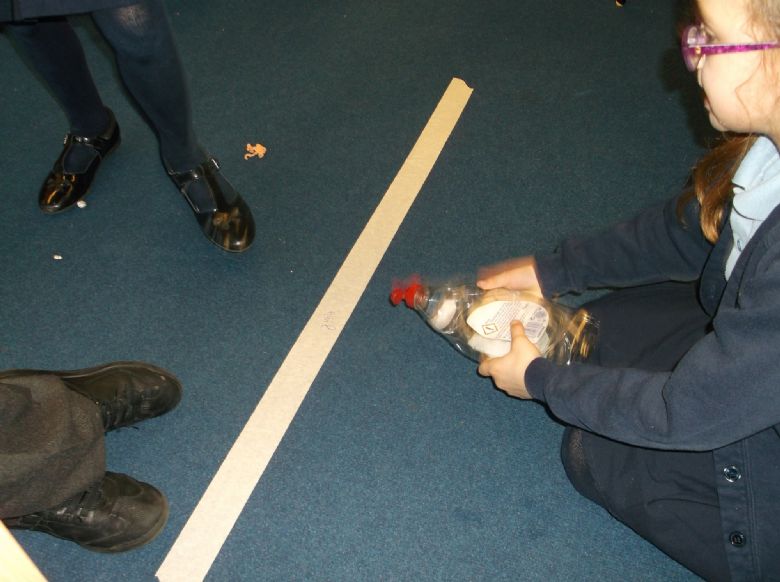 Out in the corridor, the children enjoyed racing two balloons along a length of string. They had to predict whether the straight balloon or the round balloon would fly along the furthest. The results were mixed on this one. Sometimes it depended on the amount of air in each balloon and how tightly the string was held.
On Thursday afternoon, to finish off Science Week, the children visited the showcase in the hall and found out what all of the other year groups had been doing during the week.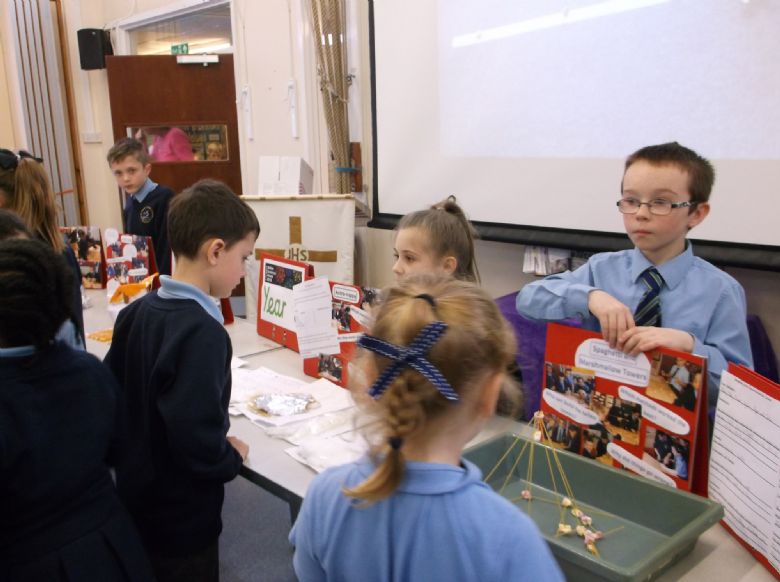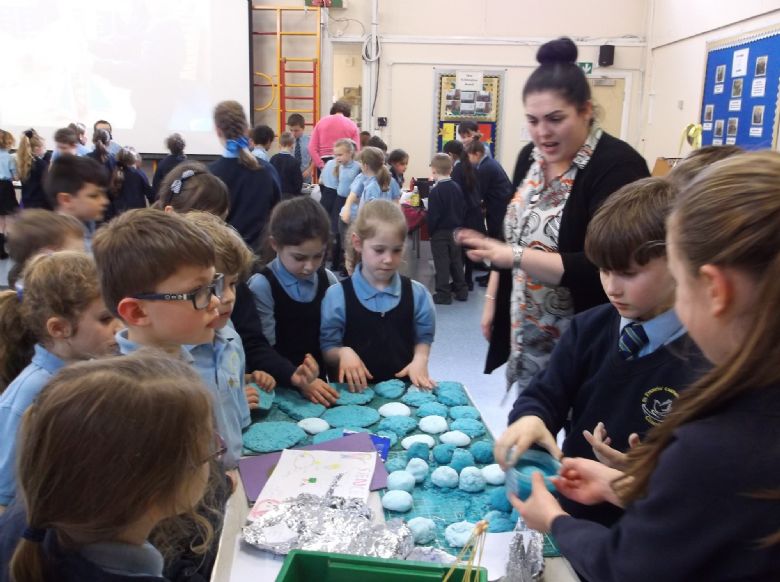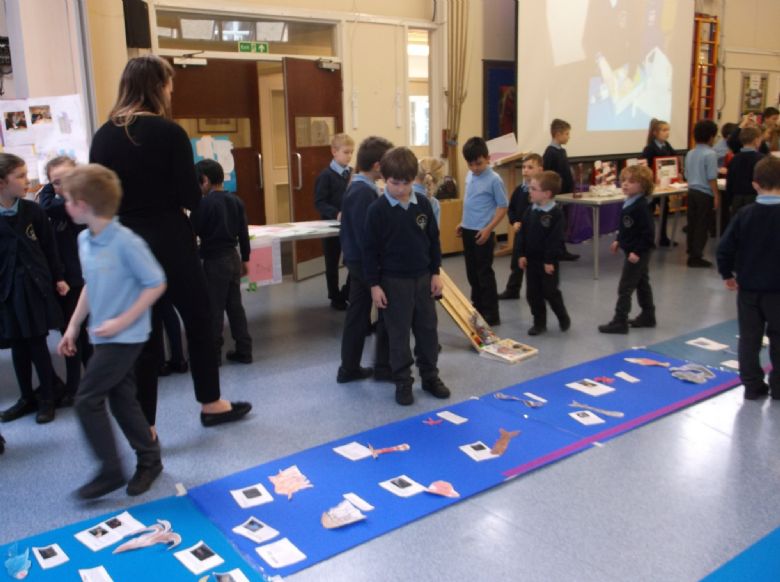 This week has seen the arrival of frogspawn. We will be watching it very carefully over the next couple of weeks to see what happens!