Blast Science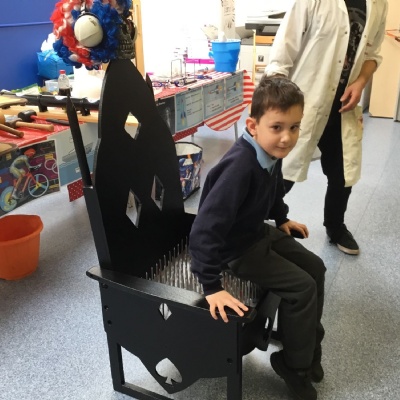 Proof that you can sit on a chair of nails!
The children enjoyed our visit from 'Blast Science' on Thursday, learning about Isaac Newton, gravity, friction and lots more. In the morning they watched a show and took part in a workshop in the afternoon.
A few lucky children were chosen to take part in the show and help out as assistant scientists.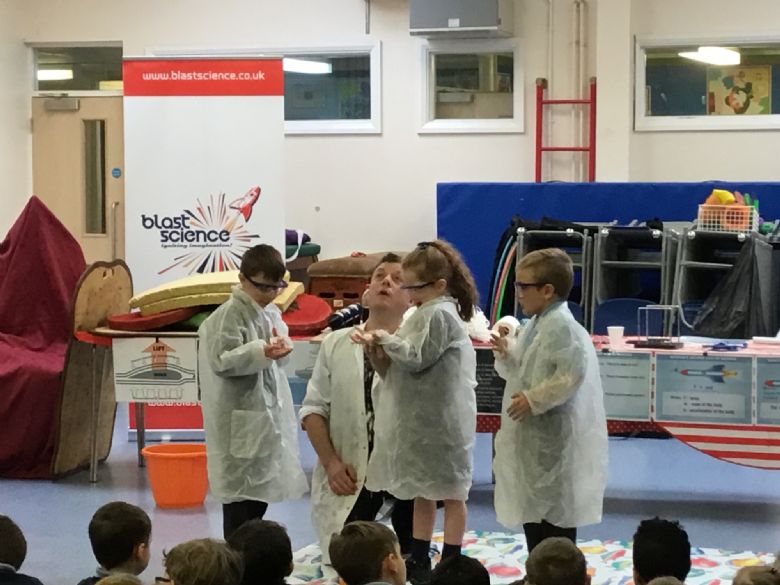 Even two teachers got to help out too!! Miss Denny played 'Splat the Rat' and Mrs Mills became a human sandwich to show how padding stops a person from being hurt when struck by a hard object.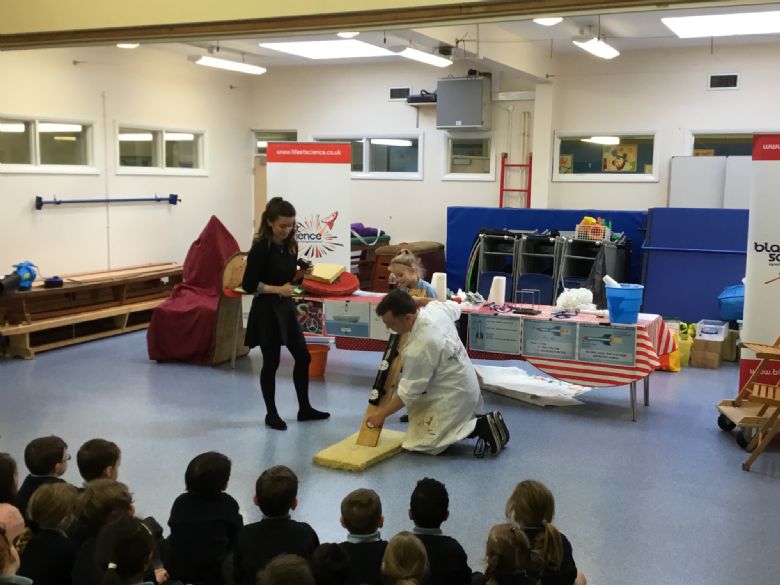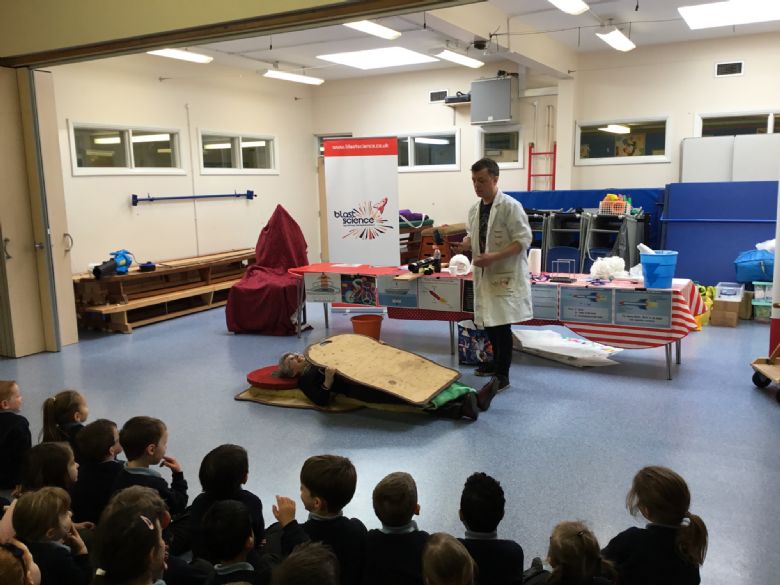 Thank you very much for sending in the squeezy bottles and junk for our rocket-making. We will be using them on Monday as part of Science Week. The cupboard is very full indeed ...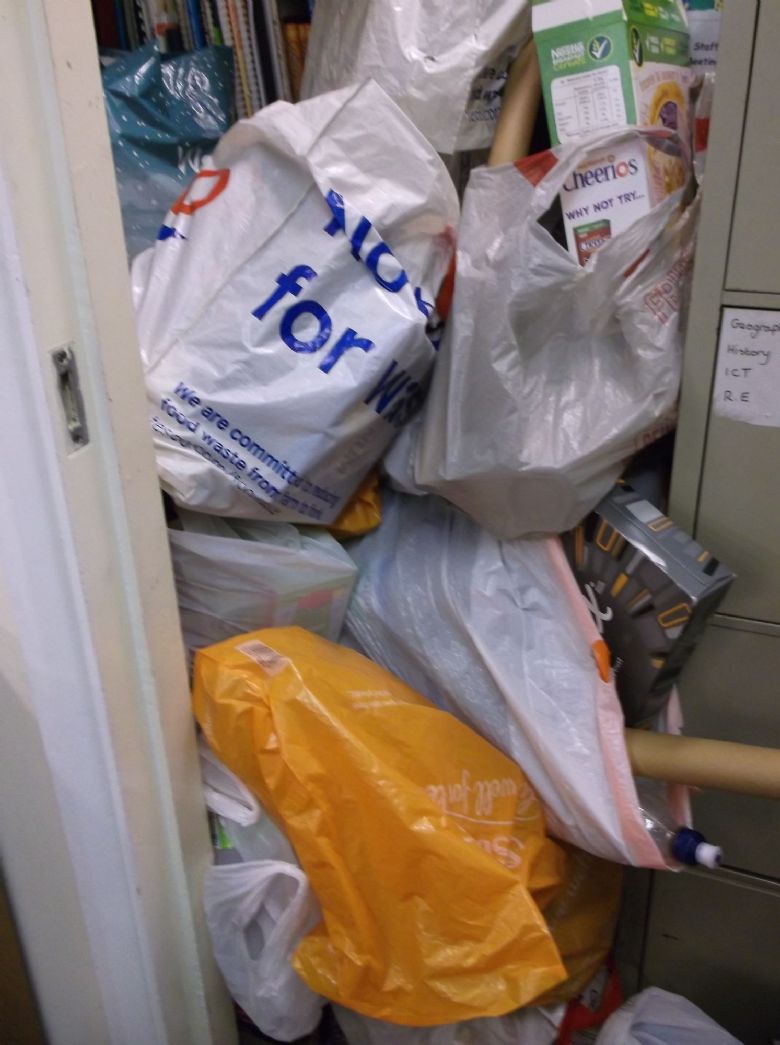 ...and we wondered where a certain person might put his guitar!!!