Non-fiction work on wolves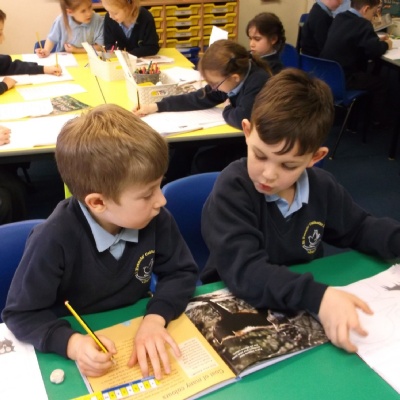 This week in English, the children have been learning about the differences between fiction and non-fiction.
The children worked really well in pairs to find out some interesting facts about wolves. They used non-fiction books with contents and index pages and used printed information sheets to do their research. They learned how to write a report with headings and paragraphs.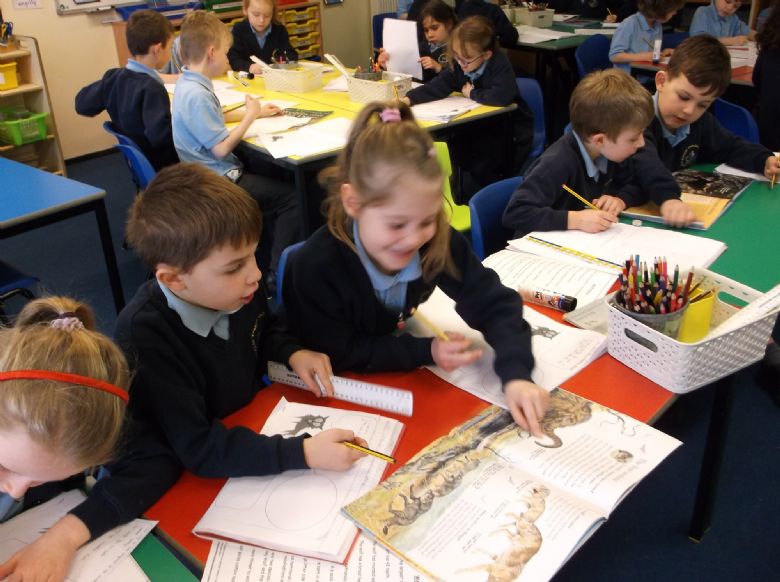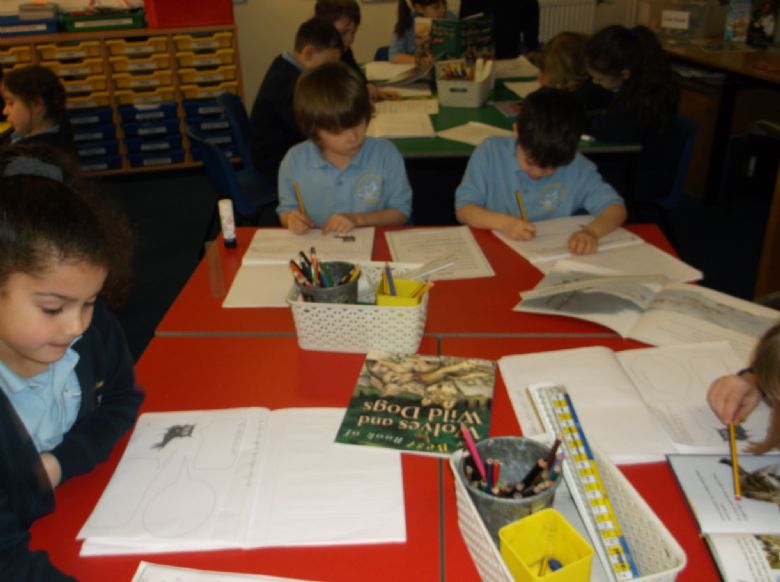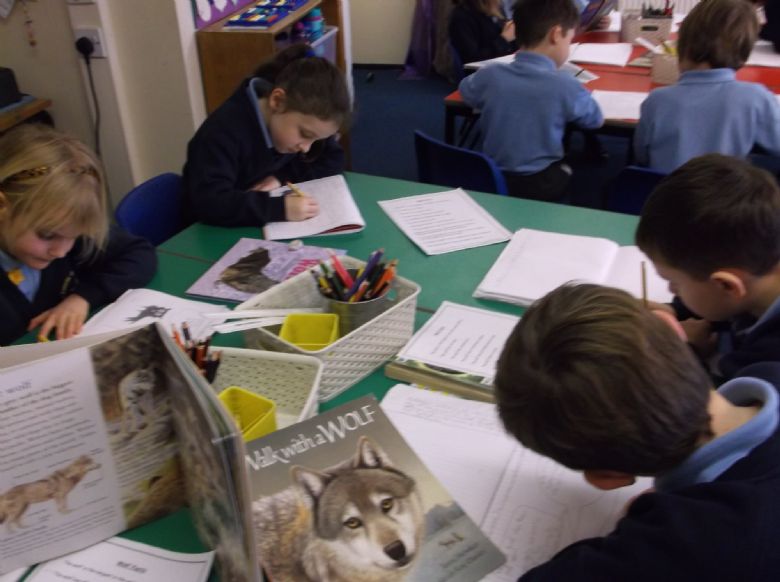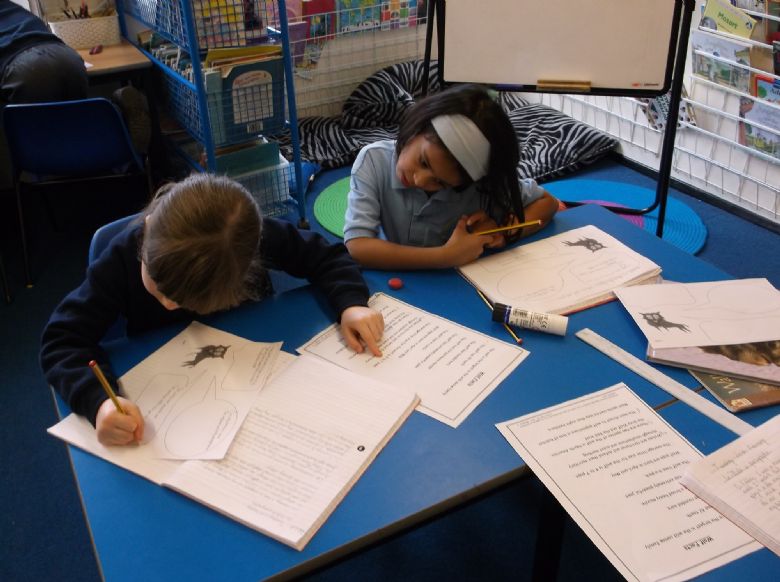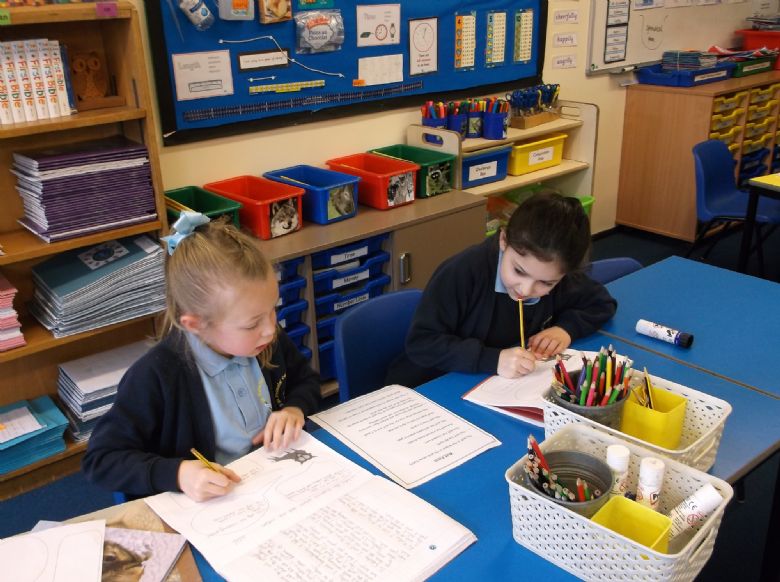 Thank you to those who have already started to bring in their squeezy plastic bottle and junk for our work during Science Week. This is going to run from Thursday 8th March (starting with our 'Blast Science' Day) until Thursday 15th March.