5,4,3,2,1 Blast off!!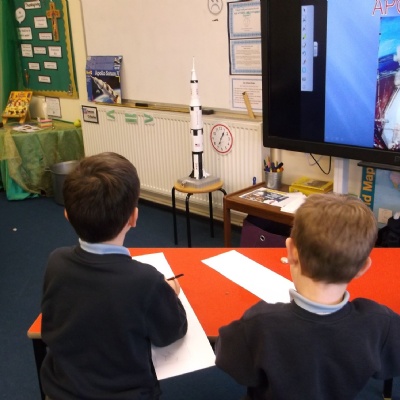 In Art, the children have been sketching the Saturn V rocket which took Neil Armstrong and his colleagues to the moon on the Apollo 11 mission.
The children enjoyed looking at the scaled rocket and imagined how big it was, how fast it could travel and how it split up into different parts for different stages of the mission.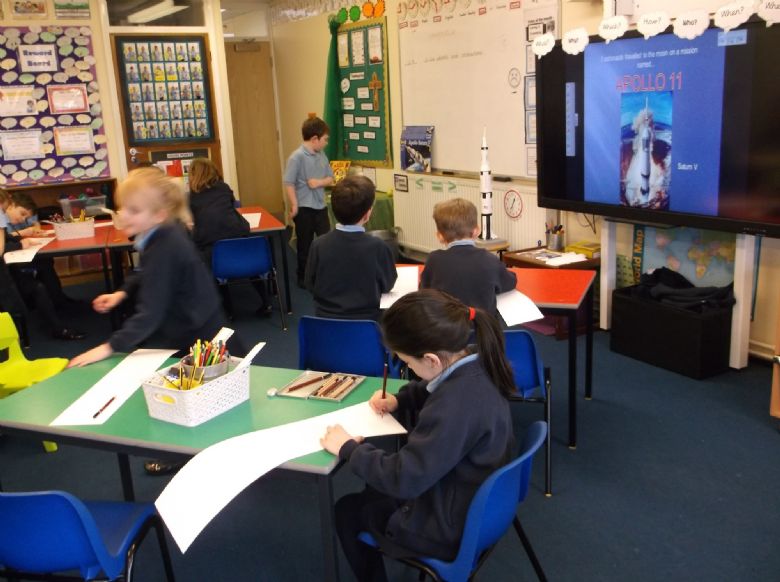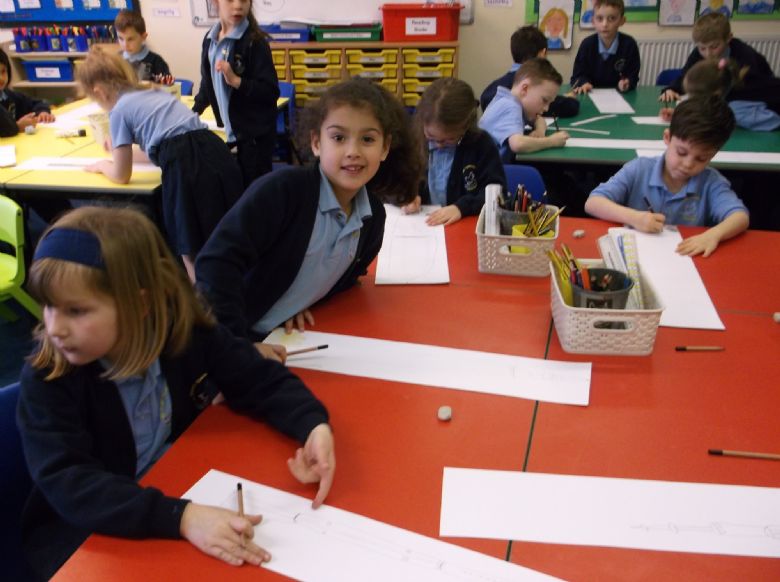 Unfortunately, we have had no internet connection at school recently. This means that we have been unable to show clips of the actual lunar landing. However, there is a really great website, called wechoosethemoon.org which provides information on the mission and gives a chance to see some of the events as they actually happened. Please try this at home. They even give you a certificate to show you that have experienced the mission!
During SCIENCE WEEK next half term, we will be having 'rocket-themed' activities. We will be conducting an investigation and will need lots of plastic, squeezy bottles. These could either be empty washing up bottles or 'sports cap' style drinks bottles (the disposable kind). Please start collecting these now, so that we have enough. We also plan to make junk model rockets, so please also start collecting interesting materials which we might be able to use. Feel free to send them any time.
There is no Maths or English homework for half term, just spellings and times tables for testing when we return. Please keep up the reading too, especially asking the children what is happening in the story or what they are finding out if it is a non-fiction book.