Christmas Preparations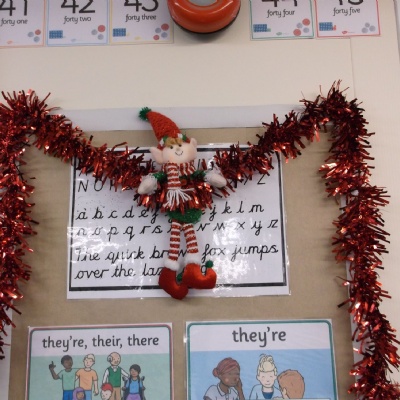 This week, the children have been working hard on the songs, the readings and poem for the Year 2 Christmas assembly which is taking place next Thursday (14th December) at 9.30.
Thank you for sending in the sunglasses. Most children have now brought them in. Please let us know if you are having difficulty finding any, as we do have some spares. For Monday, when the children will be doing their assembly for the school, they will not be expected to dress up, so school uniform as usual please. However, for the real thing on Thursday, as per the note, the children are kindly asked to dress in something 'Christmassy'. They can wear these clothes for the whole day, no need to send in school uniform aswell.
On Monday, the children will have their final spelling test of the term and on Thursday, it will be the last times tables test too. There will be no more Maths or English homework until after Christmas. Please keep helping your children to learn their parts for the Christmas Assembly instead.
Apologies for the lack of photos this week. Perhaps it has something to do with the elf ......