Swimming at De Stafford School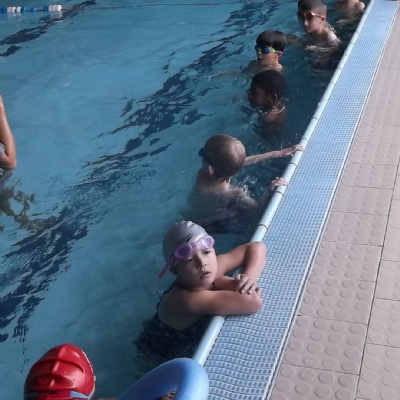 The children in Beech Class have been enjoying learning to swim at De Stafford School.
On Monday, Beech Class went swimming for the 3rd time with the school. It was so wet that we almost had to swim there and back. Please feel free to send wellies in for when we go swimming, especially if it looks like rain or if it has rained. The children have not only been learning how to swim, they have also been learning how to manage their clothes and kits. We are working on the shoes and socks and are making good progress!