Road Safety Week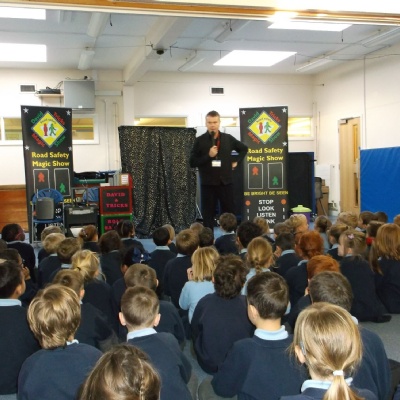 We have been thinking about how to 'Be Safe' and 'Be Seen' as part of Road Safety Week this week.
The children thought of lots of great ways to keep safe and designed posters to show their ideas. On Thursday this learning was reinforced by the magician 'David Tricks' who performed his Road Safety Show to KS1. We were amazed by his tricks, whilst listening to the serious message behind the show. The children should all now know that the magic words are: STOP, LOOK, LISTEN and THINK!
We have finished our poppies and they are on display in the classroom.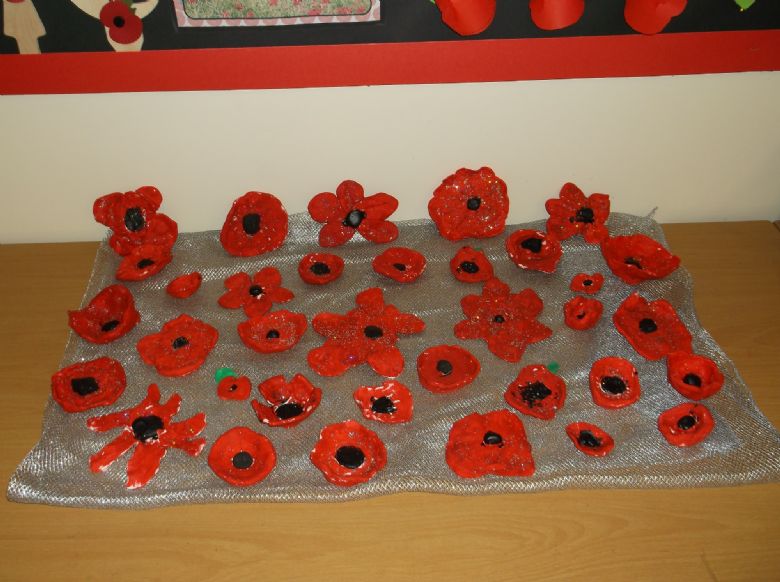 A huge 'thank you' to the parent helpers who have also helped the children to finish their self-portraits this week. This means that we are now ready to start our Christmas crafts. Thank you very much too, to all of those who have been bringing in Jolly Jars and luxury items for the PTA Christmas Fayre, aswell as bringing in Cafod donations. We almost have enough for the 2 vegetable patches and the one tree of life, that the children chose to fundraise for.