Our Visit to St. Luke's Church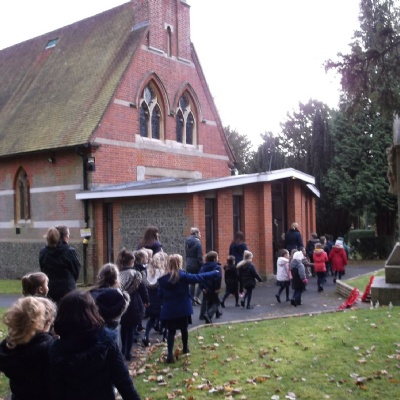 Year 2 had a wonderful trip down to St. Luke's Church on Tuesday to look at the war graves and look inside the church.
We were blessed with lovely weather and a large group of parent helpers. Thank you very much to those who came along and helped walk the children safely up and down the busy road. A big thank you to Chloe's mum who gave us a talk all about the war graves and told us how the church had been bombed in 1940. She also told us about the stained glass window that was constructed out of the pieces of glass that had been blown out of the church windows when the bomb hit.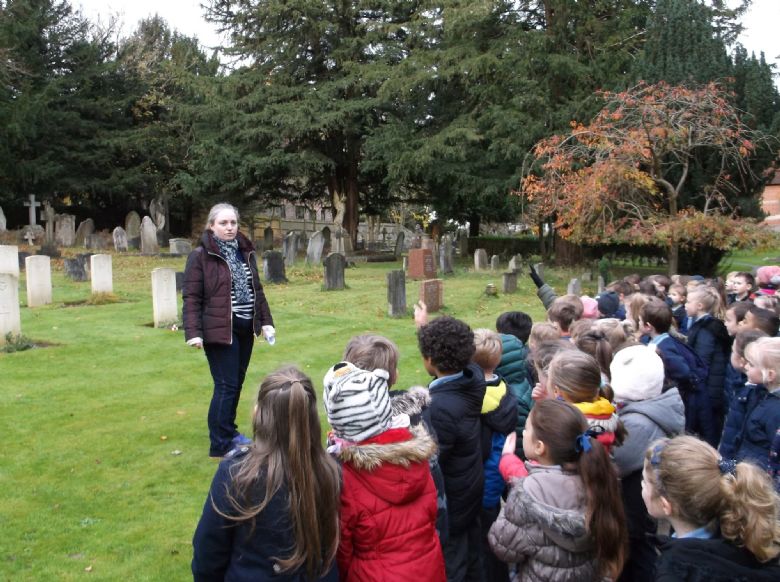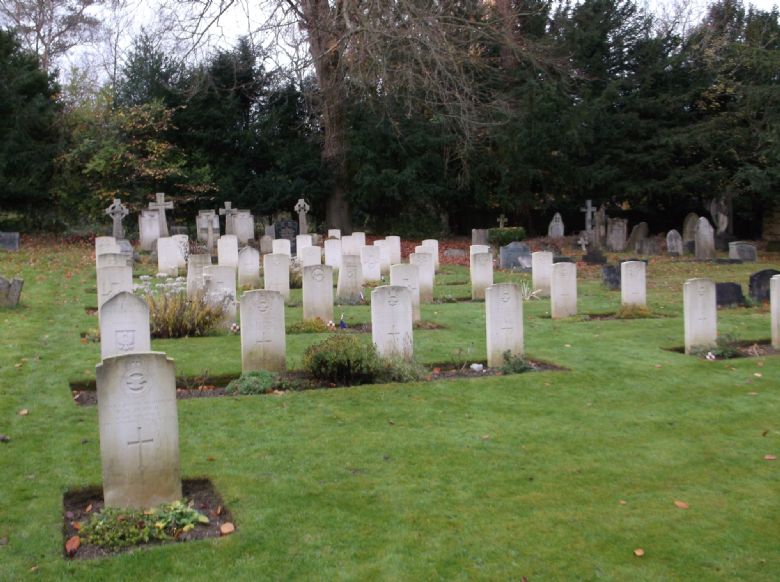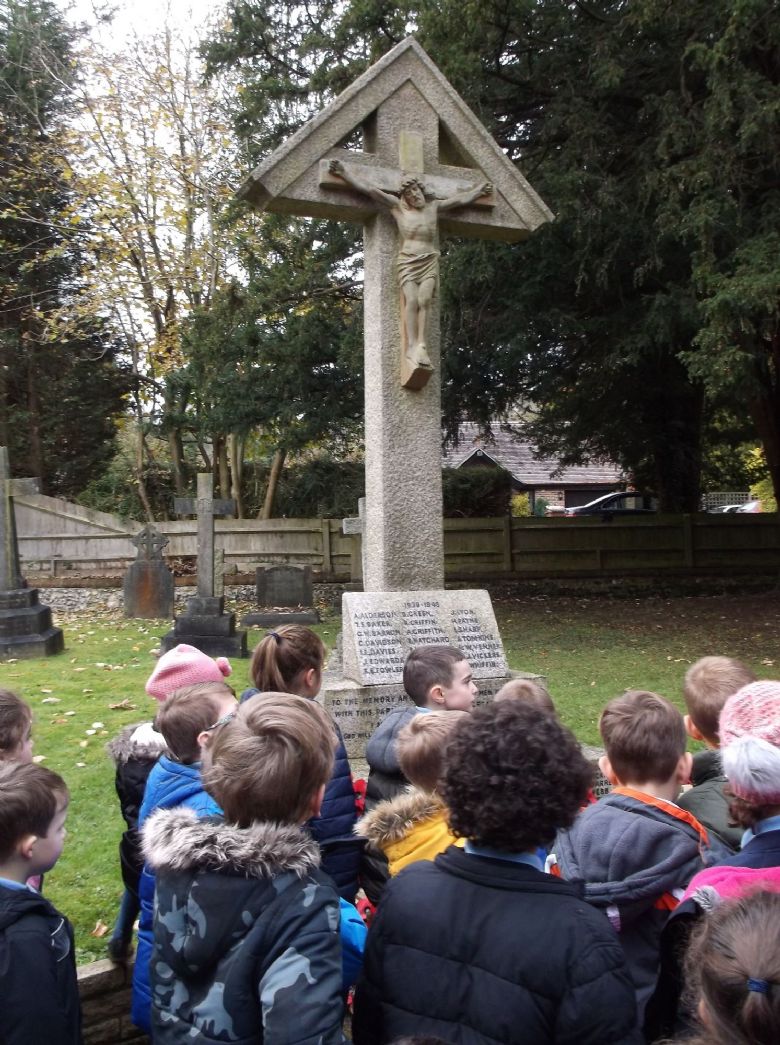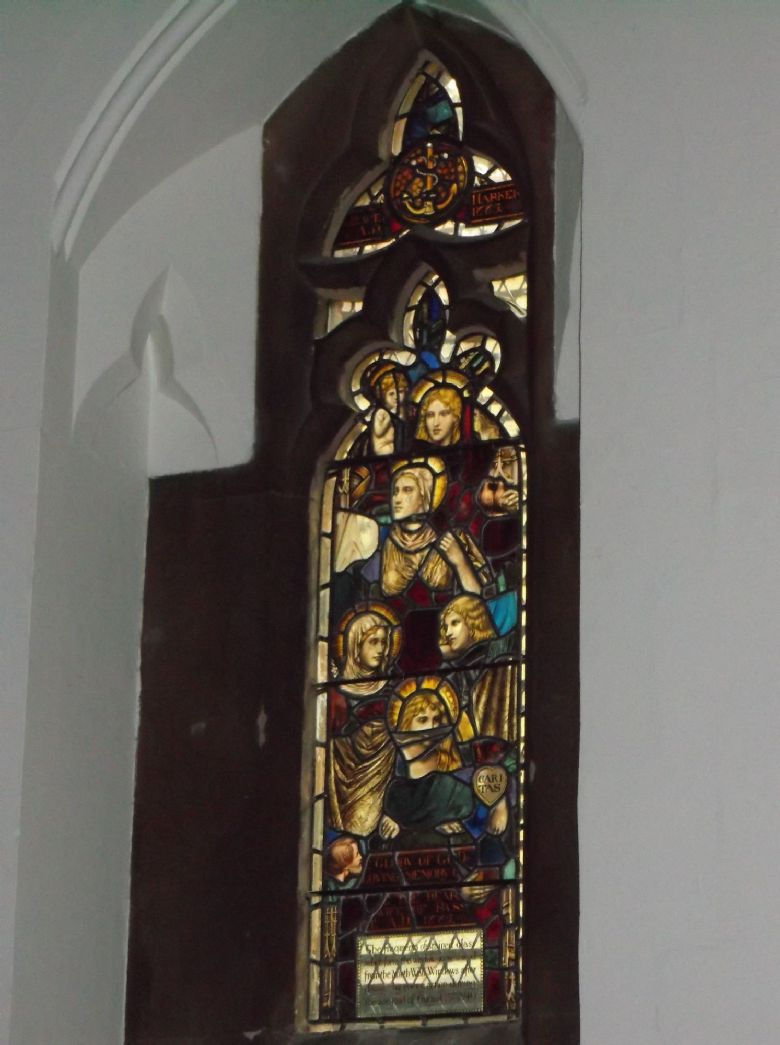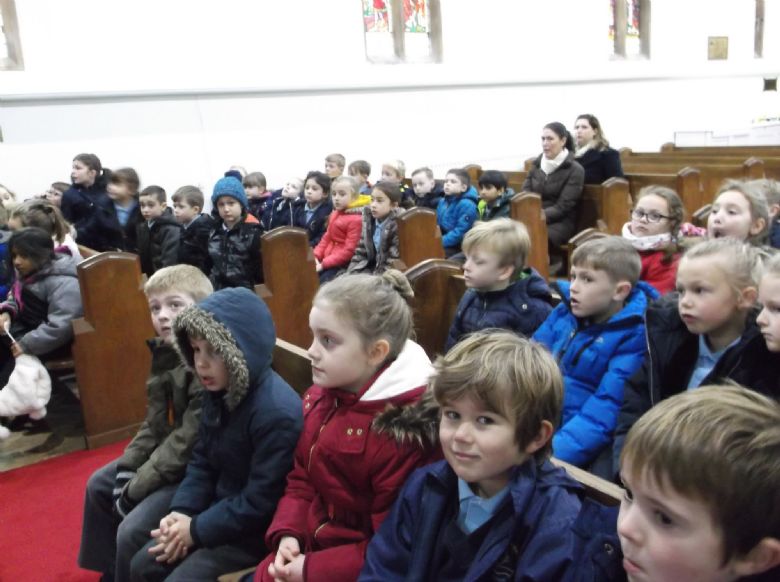 When we got back, it was time for a quick drink and snack before painting our poppies.