From Beebots to Baptism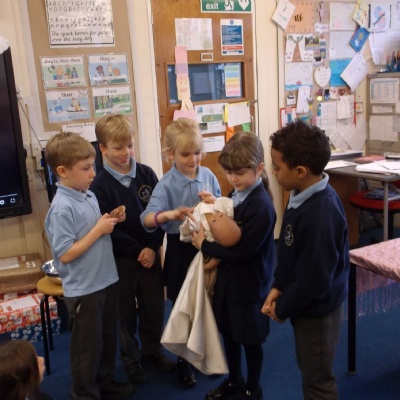 The children in Beech have been working hard in Computing and RE, learning how to program and debug and learning all about Baptism.
On Fridays, the children have been working with Mrs Soares to learn how to program. They first of all gave each other a set of instructions of where to move. Then they wrote and tested instructions to move our toy robots called Beebots in particular directions. The next step is using 'Scratch' on the computers to control an object on the screen.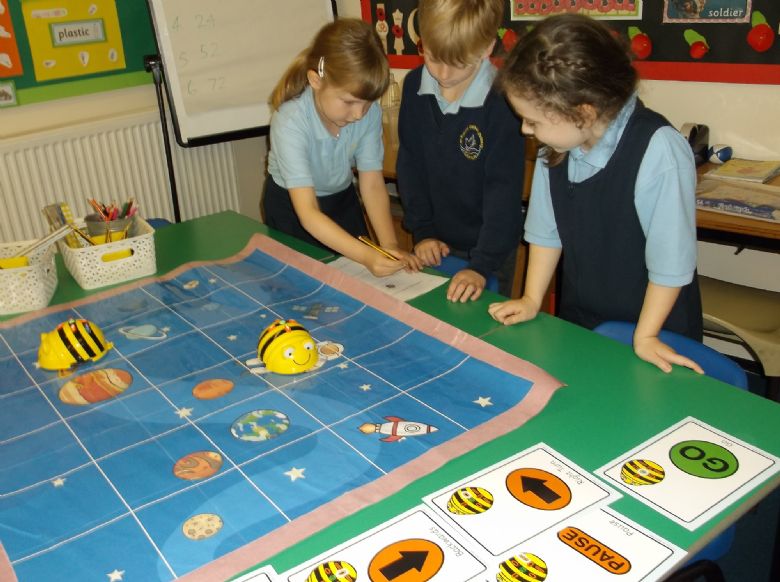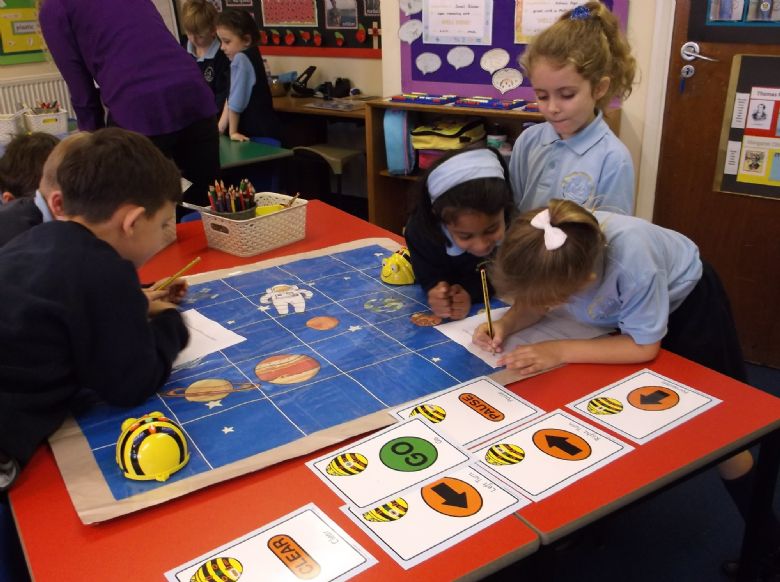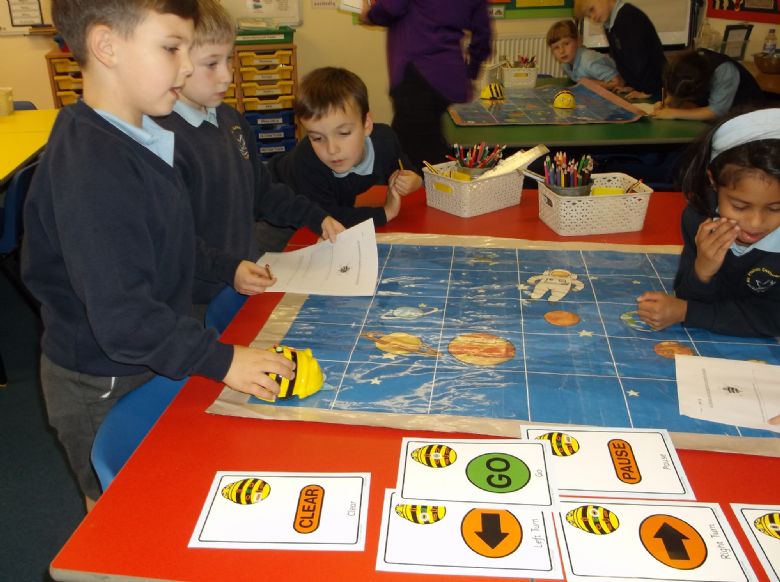 On Tuesdays, we have a 'class assembly' in our own classroom each week. One of our favourite parts is the singing.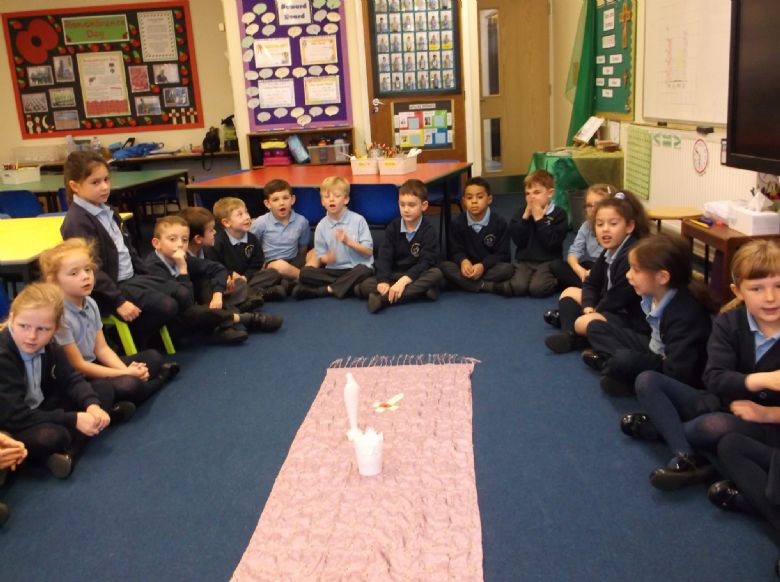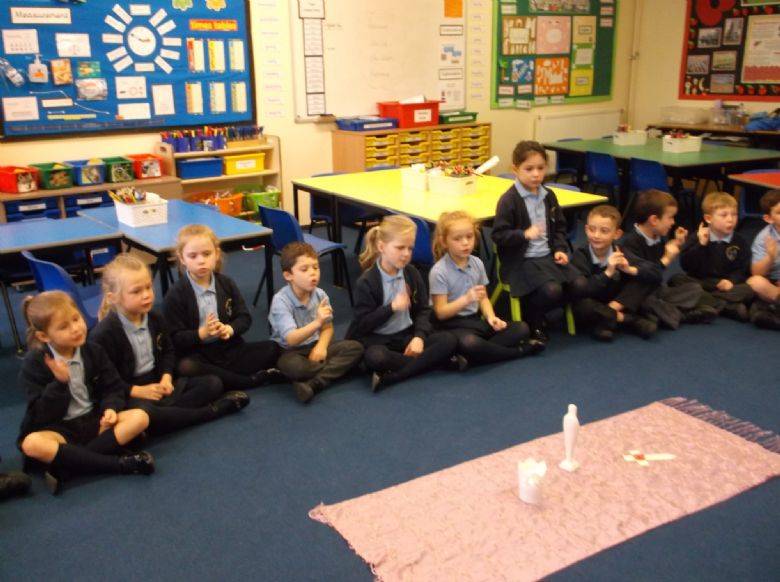 In RE this week, the children have written about Baptism and re-enacted a Baptism for themselves. We borrowed a baby from Reception and the children took it in turns to take on the various different roles.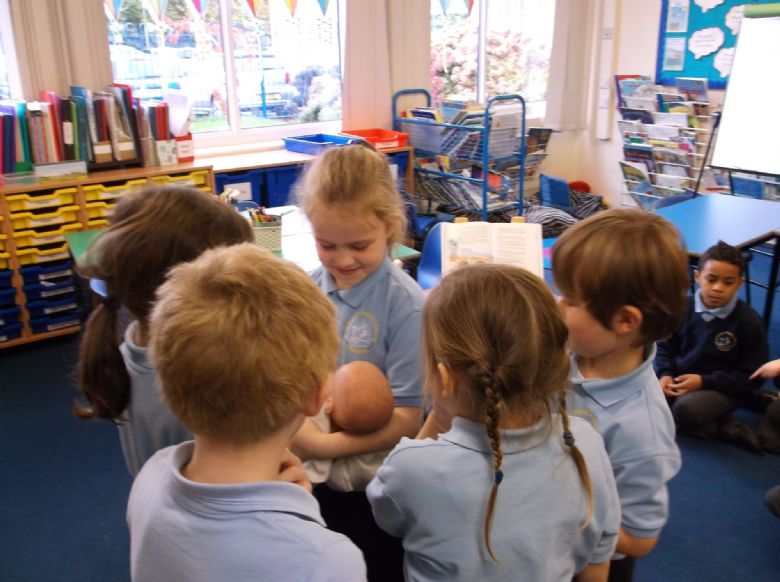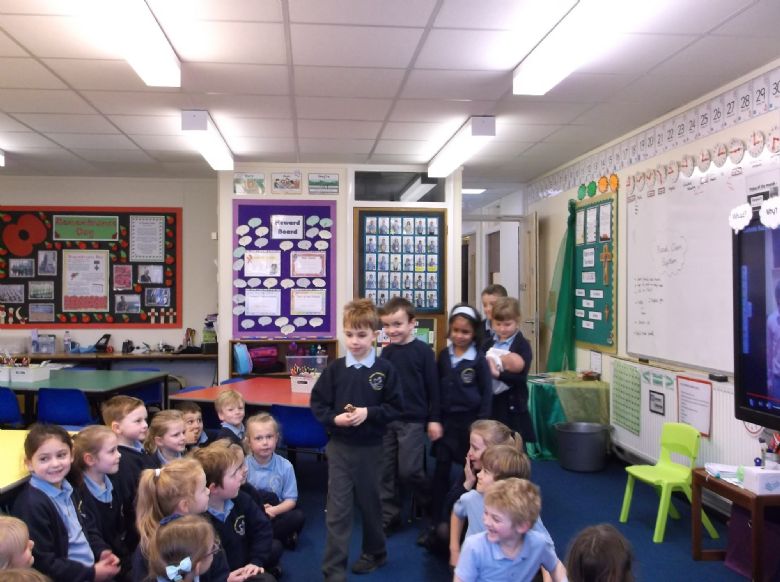 St Luke's Visit
On Tuesday, we are visiting St. Luke's Church in Whyteleafe. Thank you for all of the offers of help. We will leave straight after the register. Should it be pouring with rain, we will postpone it.
Poetry
Please note that we have had a change of plan for our poetry work with Mrs Shannon. We will now be learning 'The Night Before Christmas' instead of 'The Pied Piper of Hamelin'. Sorry for any confusion. New words will be sent home this week.