Special Days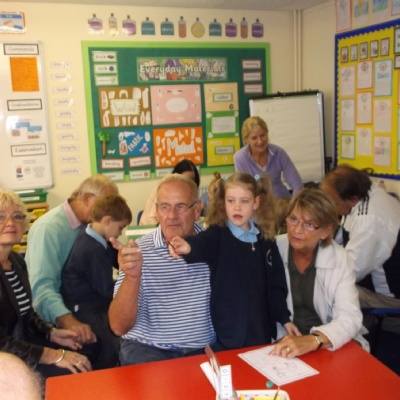 This week we had two very special days, one after the other. We had a fantastic time during 'Grandparents' Day' on Wednesday and lots of fun in Pine Class on Thursday during 'National Poetry Day'.
Grandparents' Day saw Beech Class members virtually doubling in size. It was lovely to see so many grandparents and neighbours coming in to visit the class and to take part in our activities. The children enjoyed writing about a variety of animals with our special visitors for our St. Francis display. We even had the grown ups working on 'How many more than?' in Maths. (Apologies for the fuzzy picture below.)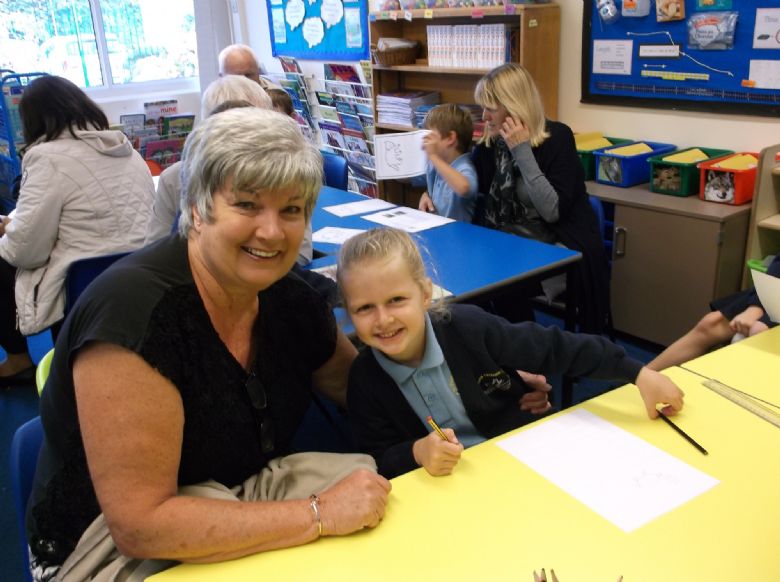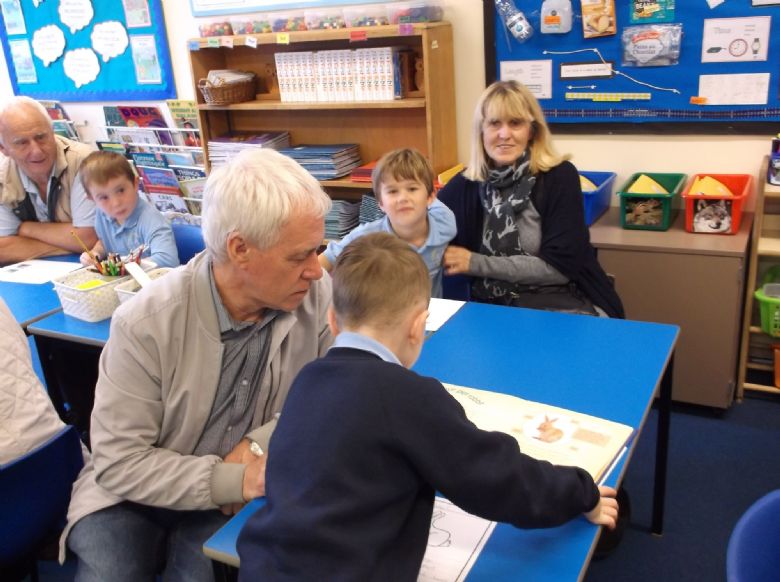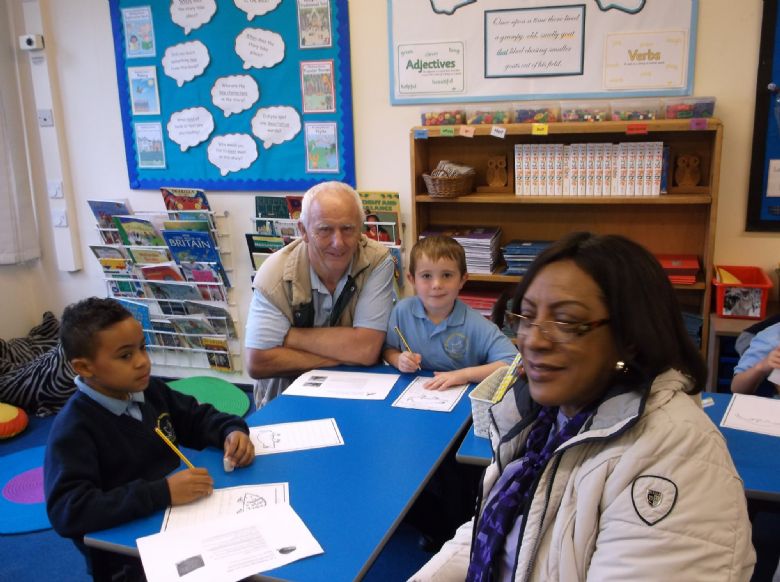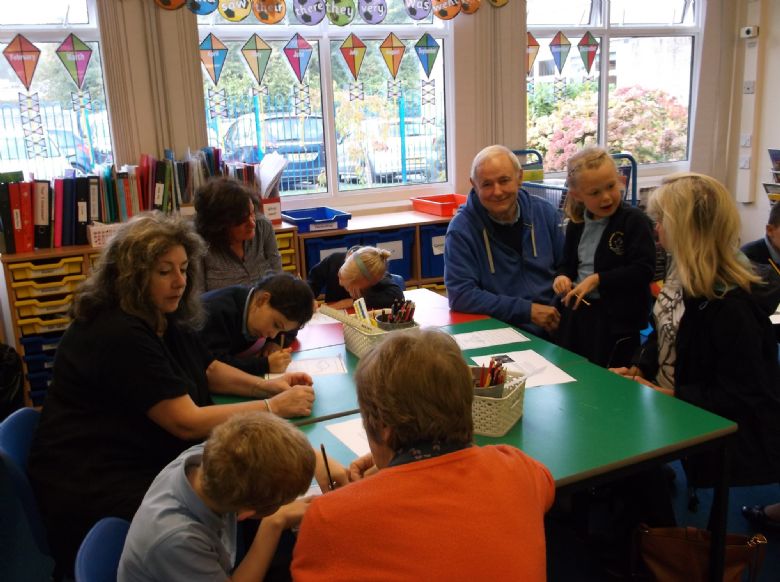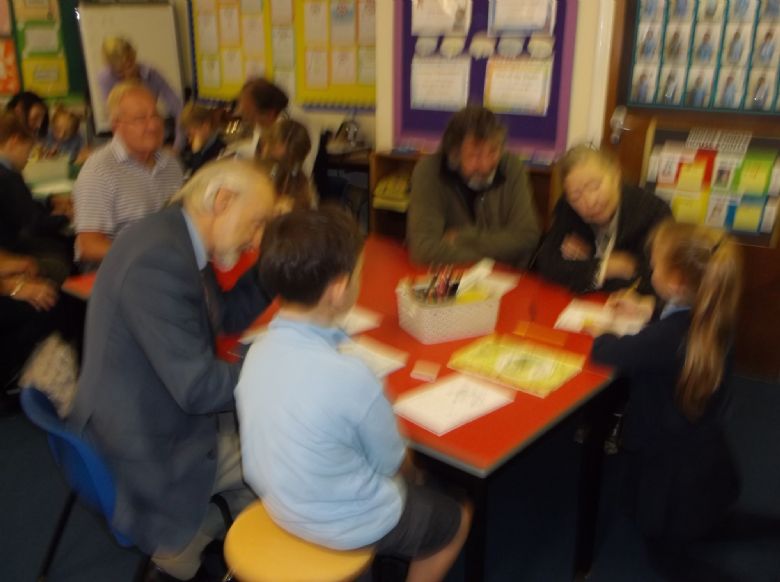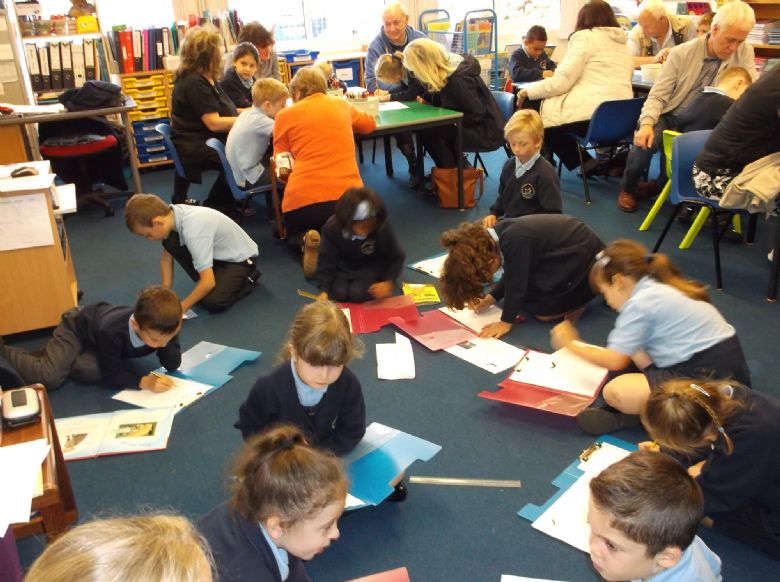 National Poetry Day was on Thursday and the children had been well prepared for this by our visit from the poet Brian Moses on the previous Friday.
Before playtime, the children wrote some thoughtful poems on the theme of 'Freedom'. Straight after playtime, we all went up to Pine Class where the the children performed their poems to us. They had based them on Brian Moses' style of poetry and we all enjoyed the rhythms and humour involved. After that, Beech Class read their 'Freedom' poems to the children of Pine.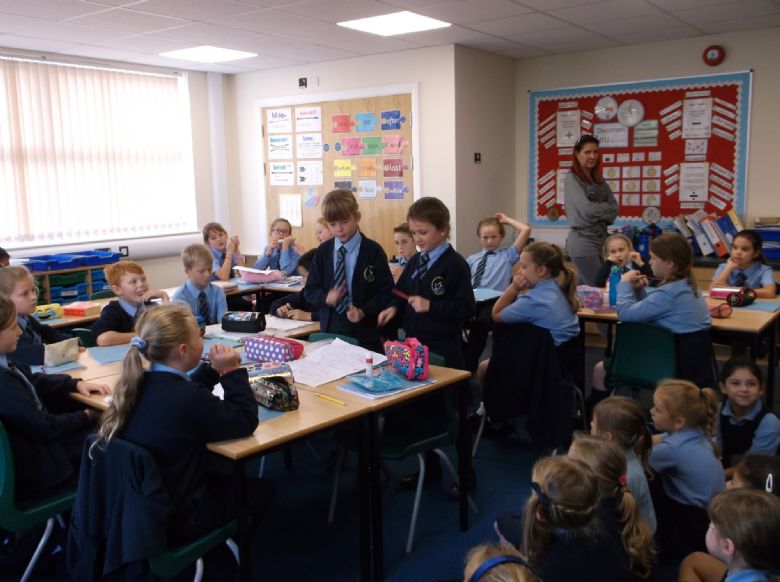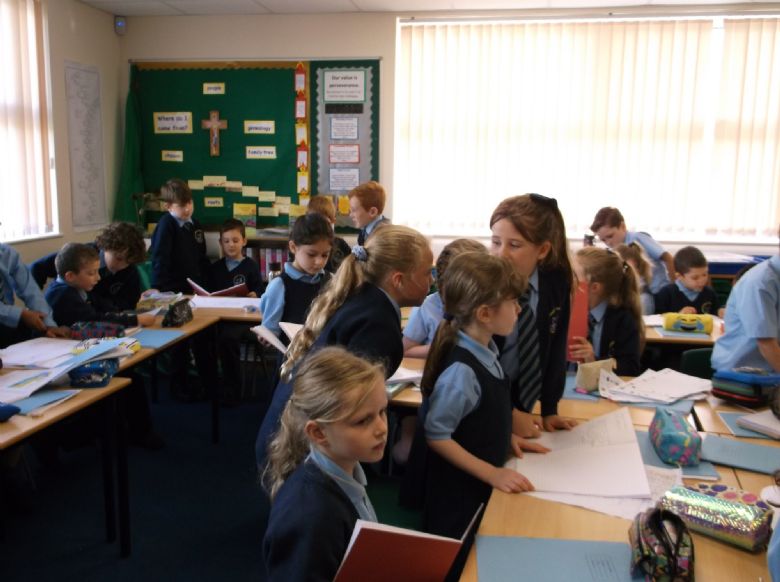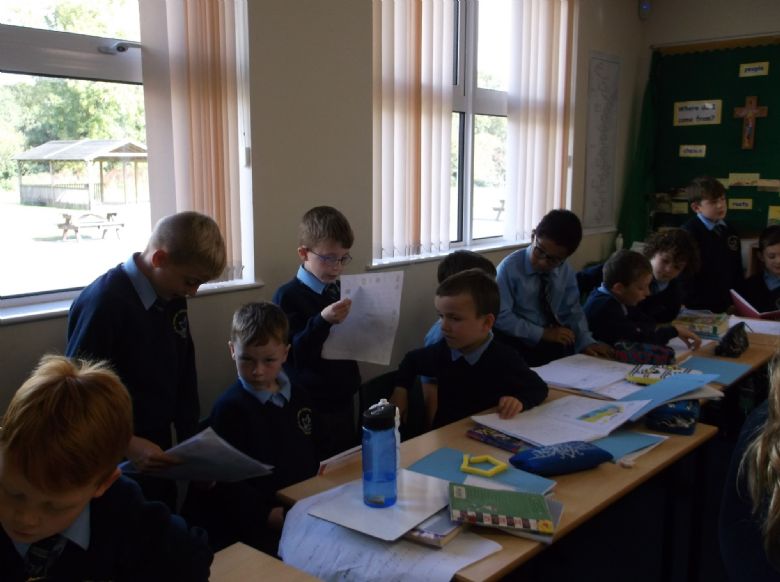 We are beginning to settle into good routines in Year 2 now and the children have made a good start to their homework, spellings, handwriting and times tables. Just to confirm, homework is sent out on Fridays to be handed in the following Wednesday. Spelling tests take place on Mondays and Times Tables tests on Thursdays. Mrs Wheeler has started the 'Show and Tell' rota, as this takes place on Friday afternoons. If your child has mislaid their rota, please let us know. Each week, it is the turn of three different children.