New Beginnings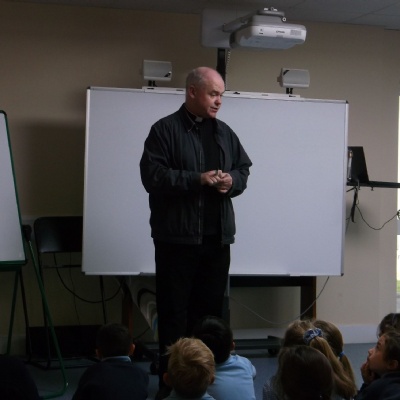 On Friday 15th September, Father Sean joined Year 2 to talk with the children about our current RE topic 'Beginnings'.
As part of the topic, the children have been reflecting on new beginnings they have personally experienced and have been learning about the Creation of the world. They had lots of questions to ask Father Sean and enjoyed his visit very much.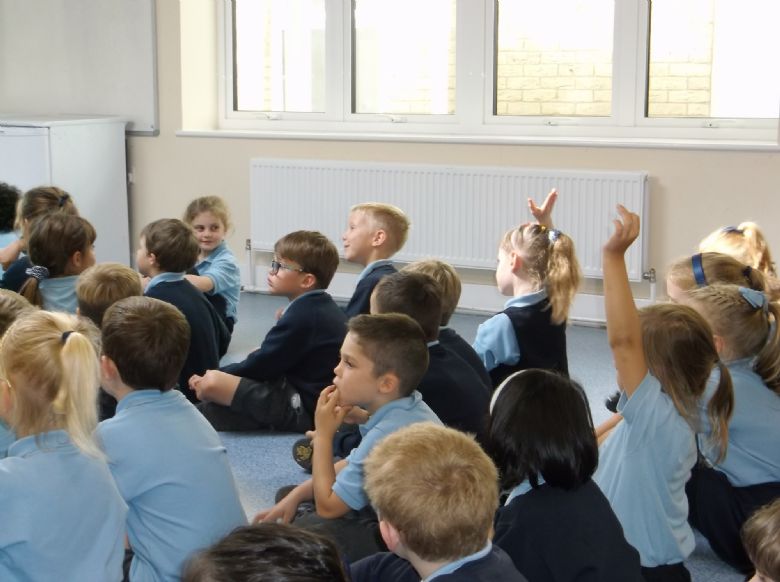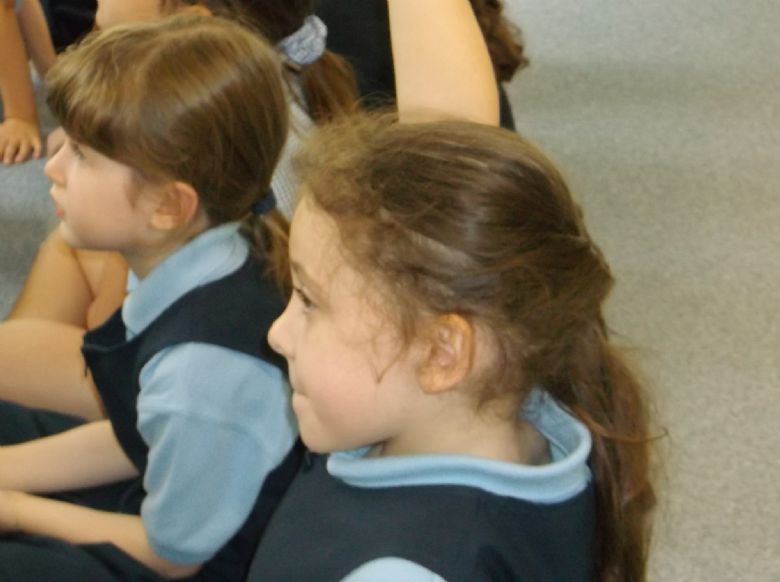 In PE this term, Mr Dean is teaching the children games' skills, about how to become aware of the other players in the game and how to get into the right space at the right time. Here they are warming up: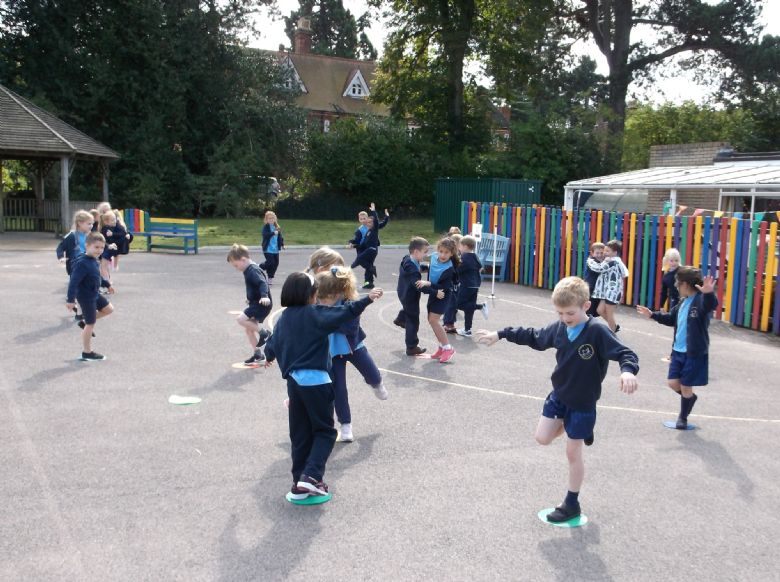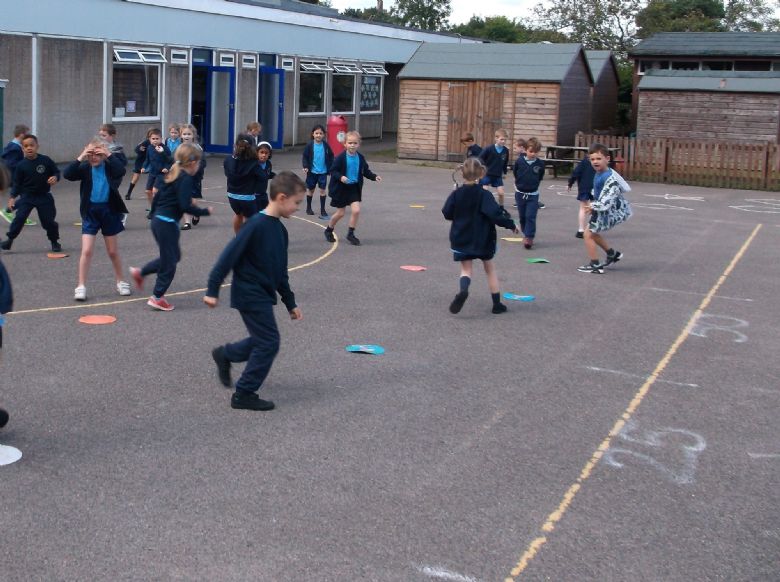 A huge 'thank you' to all of the parents for helping the children cover their new English homework books. There were no 'sticky-back plastic' disasters, so well done!! We have successfully completed our first round of spelling tests and times tables tests. Hopefully the children are now feeling confident about what happens and will continue to learn them weekly. We are hoping to set next week's homework on Mathletics, so please look out for a notice in the new home/school planners.