Marvellous Medicine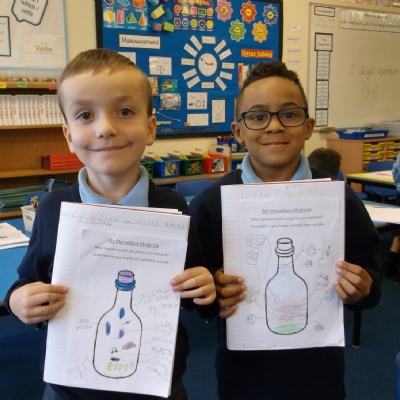 On Wednesday it was Roald Dahl Day and the children enjoyed a fun activity based on 'George's Marvellous Medicine'.
Everyone had a chance to concoct their own 'Marvellous Medicine' and use lots of exciting adjectives to describe what they would put in it. We also watched a video clip from the story: https://www.youtube.com/watch?v=5P15B2BDHXU and have started sharing the book at story time.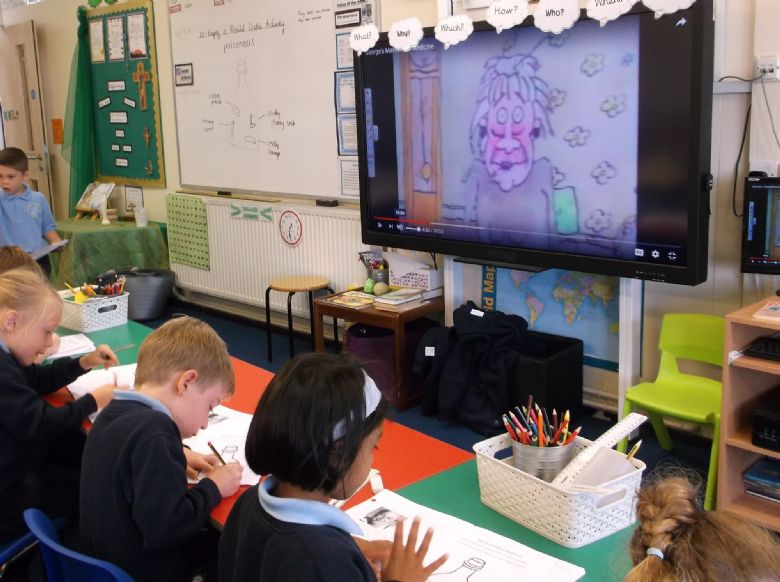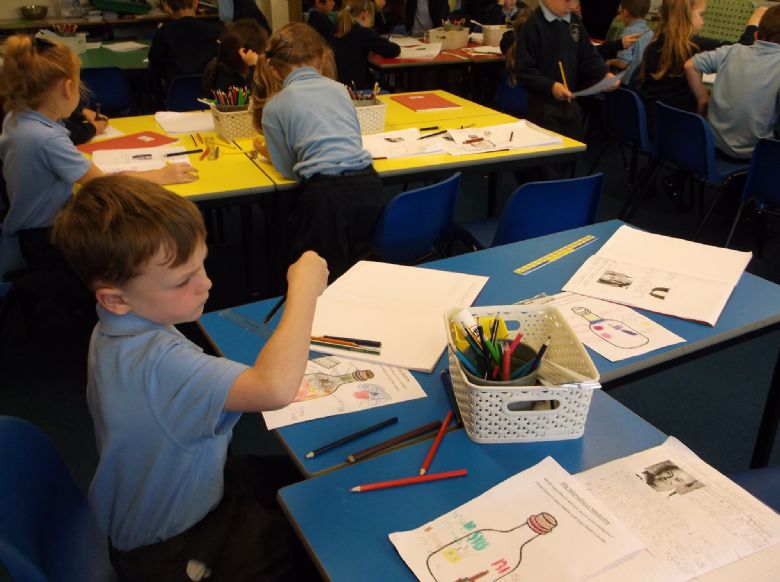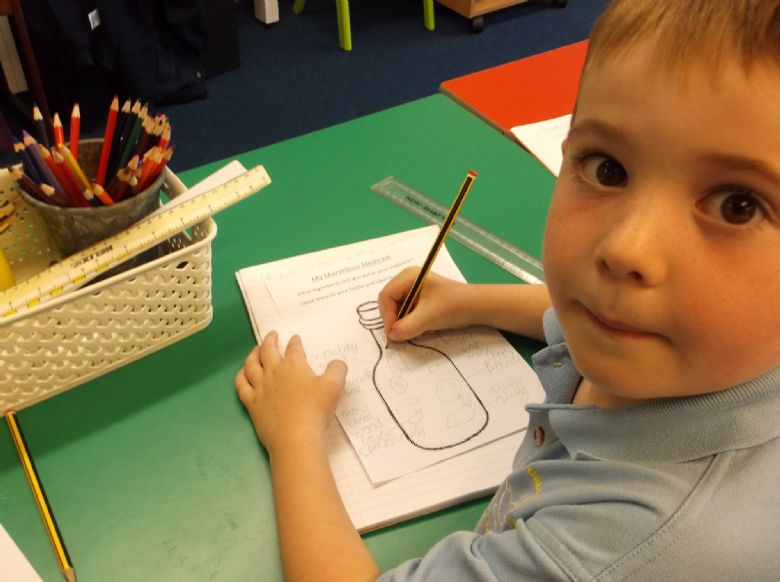 It was lovely to see so many parents at the 'Meet the Teacher' meeting on Monday. Hopefully those who were not able to make it have received the handouts. Please let us know if not.
As from this week, the children will be coming home with spellings, timestables and Maths and English homework. A huge 'well done' to the children who have already started with extra handwriting too.