The Rural Life Centre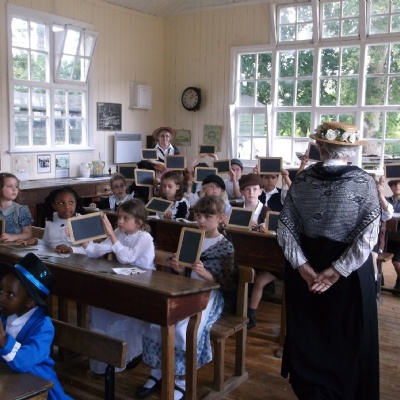 On Thursday 15th June, Beech Class visited the Rural Life Centre in Farnham to learn all about life for Victorian children.
Dressed in Victorian outfits, we all had an amazing time on the trip. We learned about how life was a lot harder in Victorian times for children, compared to now. There was a chance to learn how to wash by hand and to even use a mangle to squeeze out the water. The highlight of the day was when we went into the Victorian schoolroom. The teacher was strict and told us a lot about how the Victorian children would spend their time at school. She put the 'Dunce's Hat' on one of the boys for his 'sloppy' work, made another wear a back board to encourage him to sit up straight and even made one of the left-handers wear a 'finger stopper' so she couldn't write with her left hand.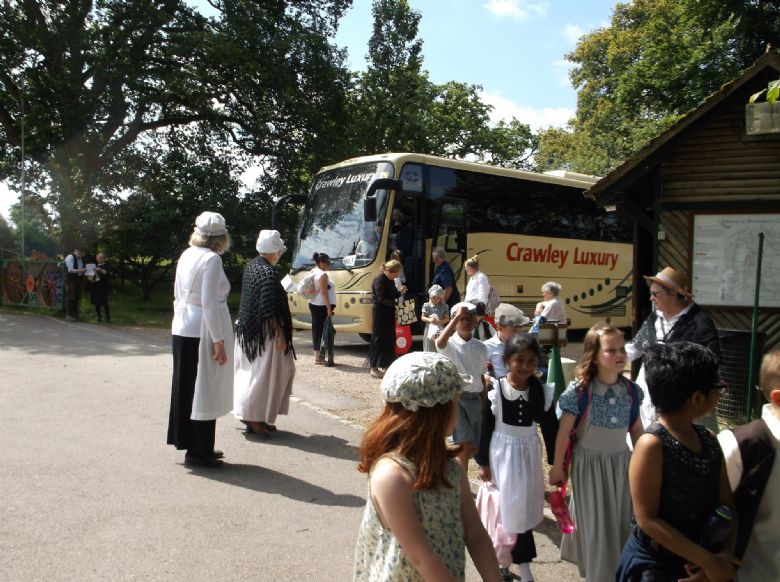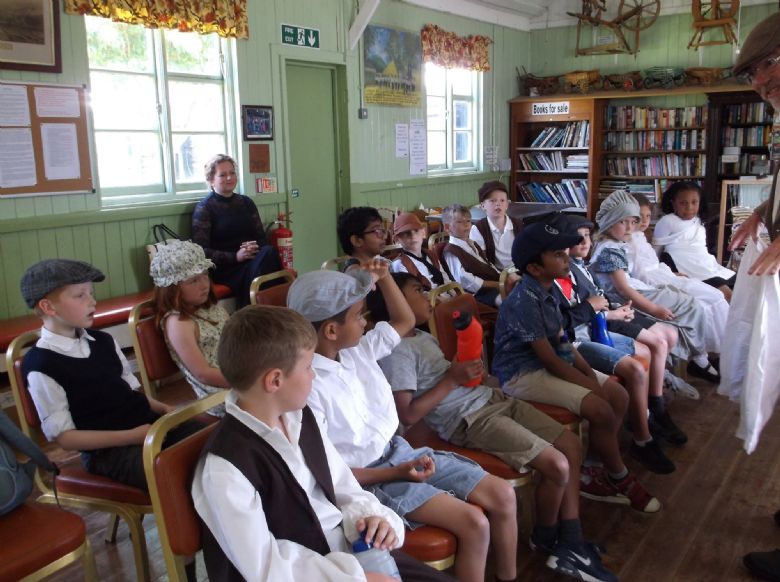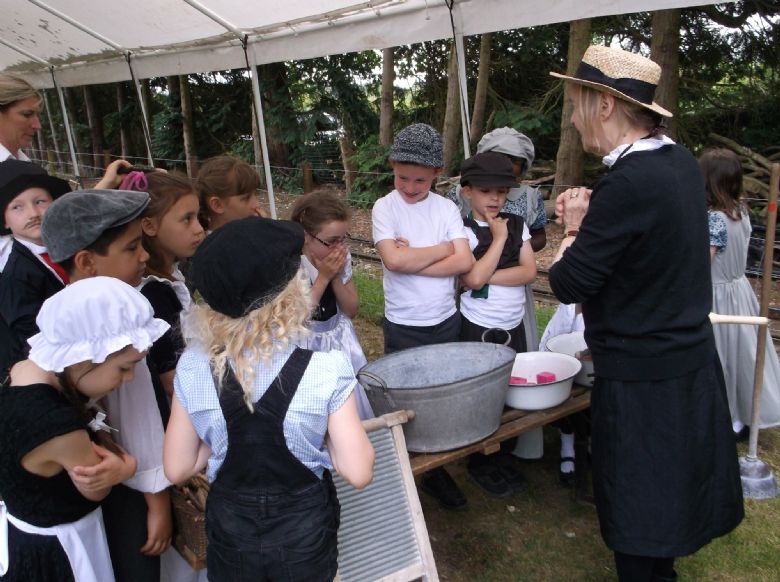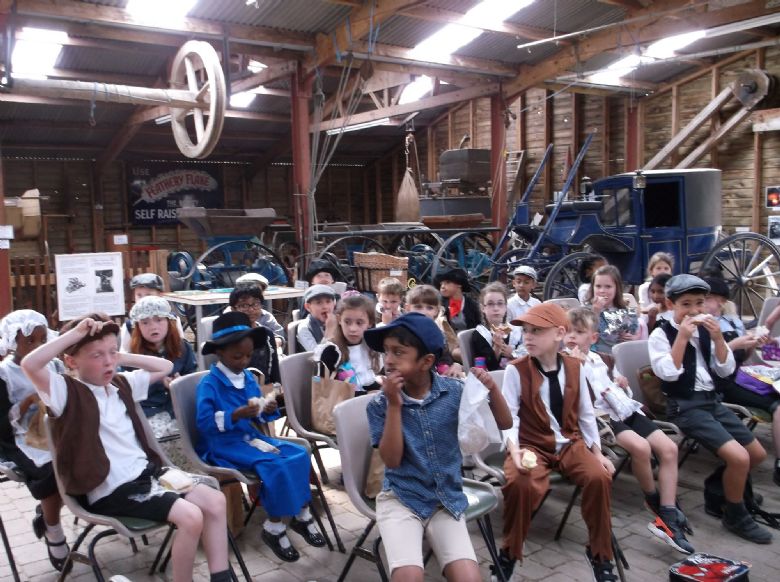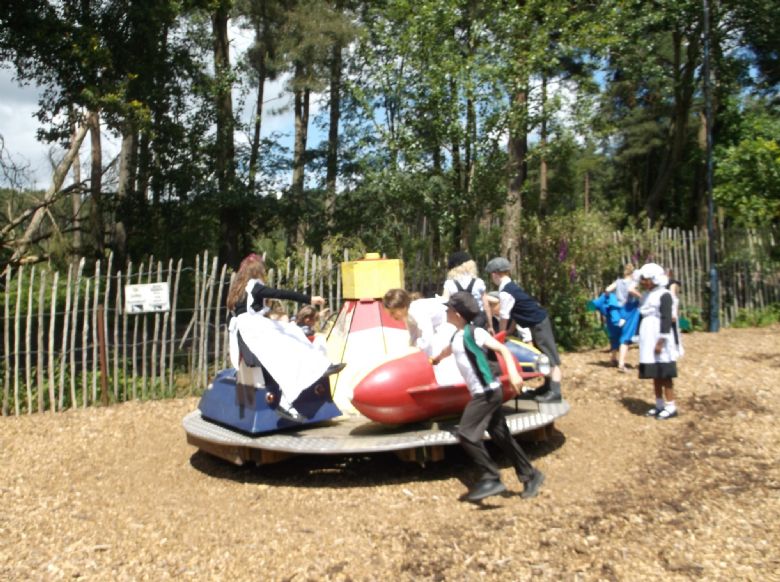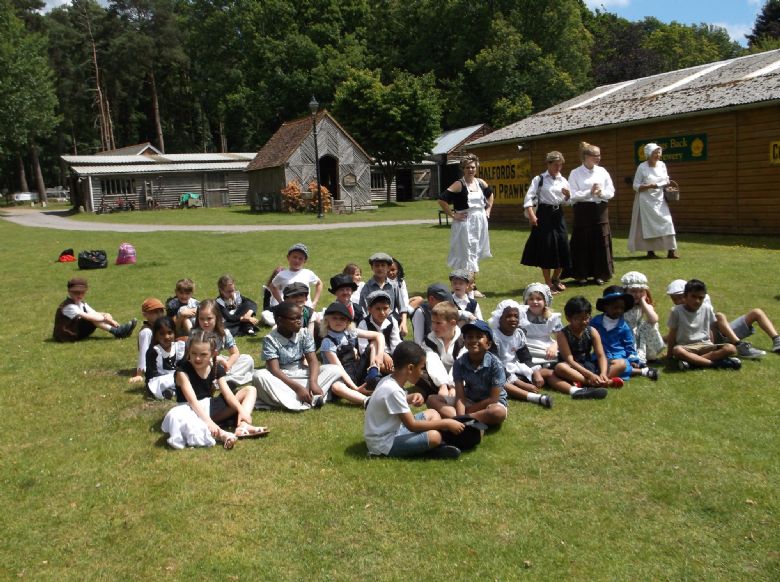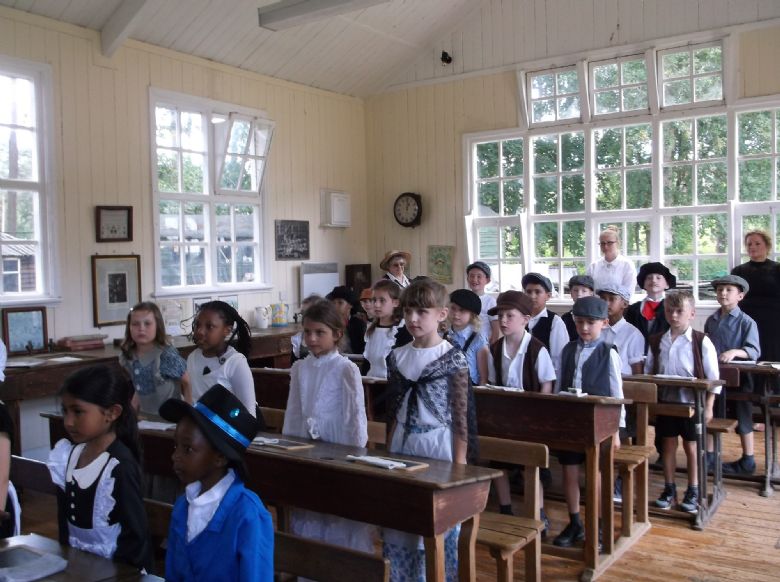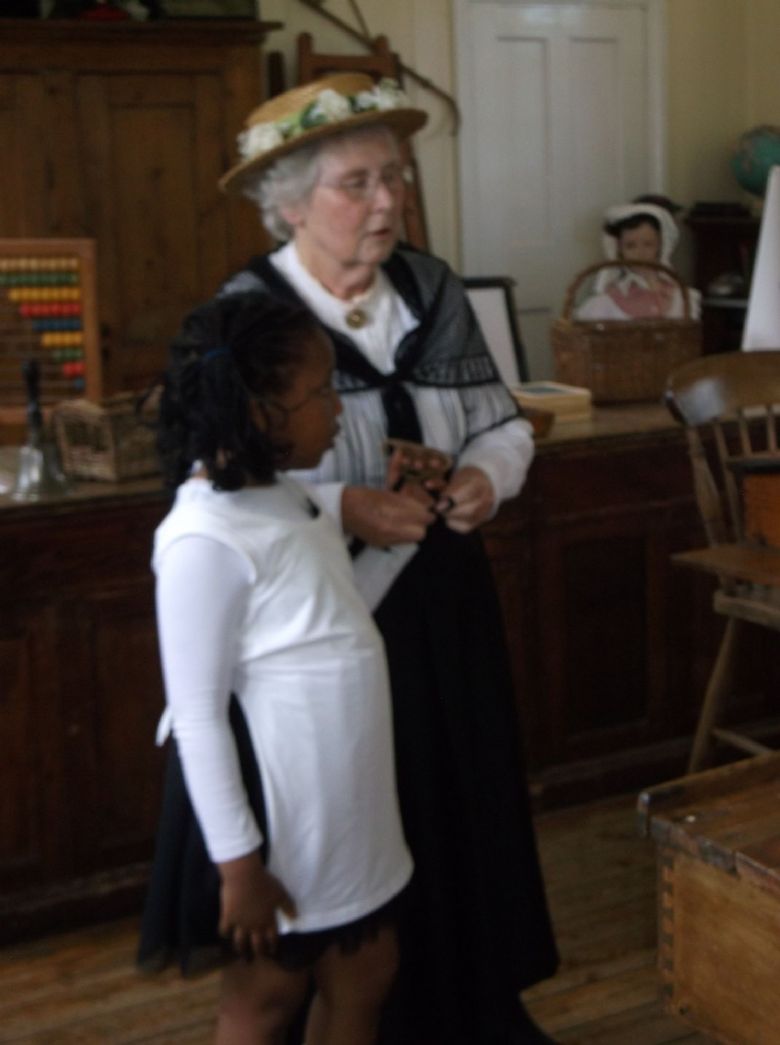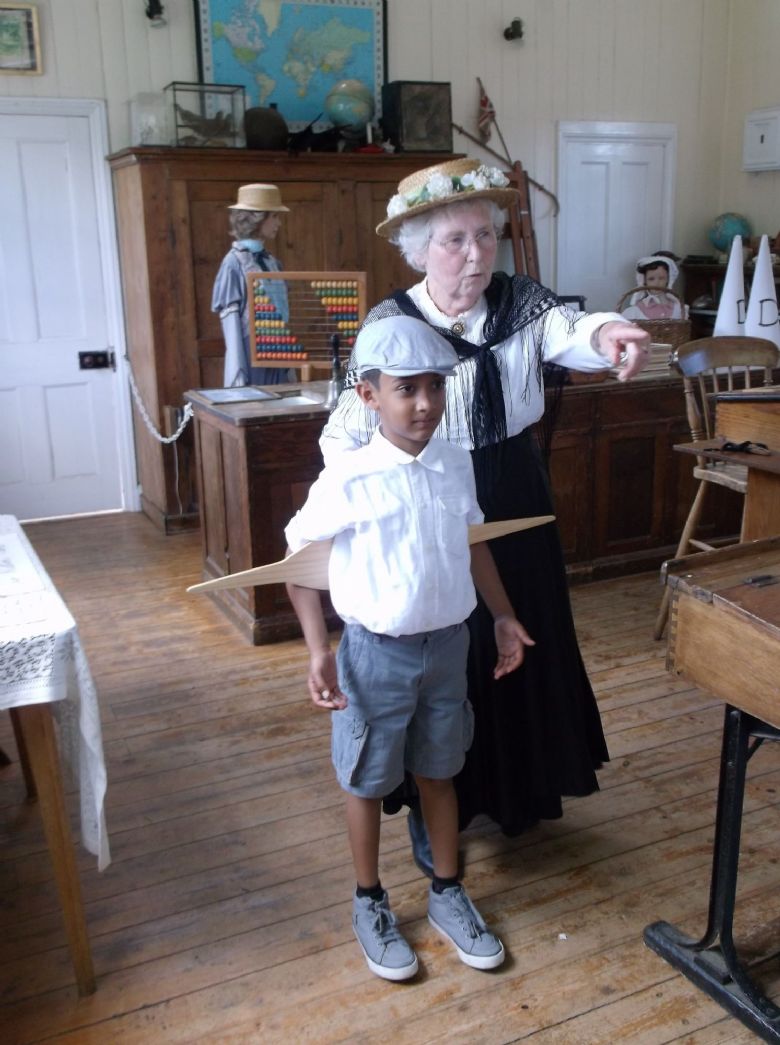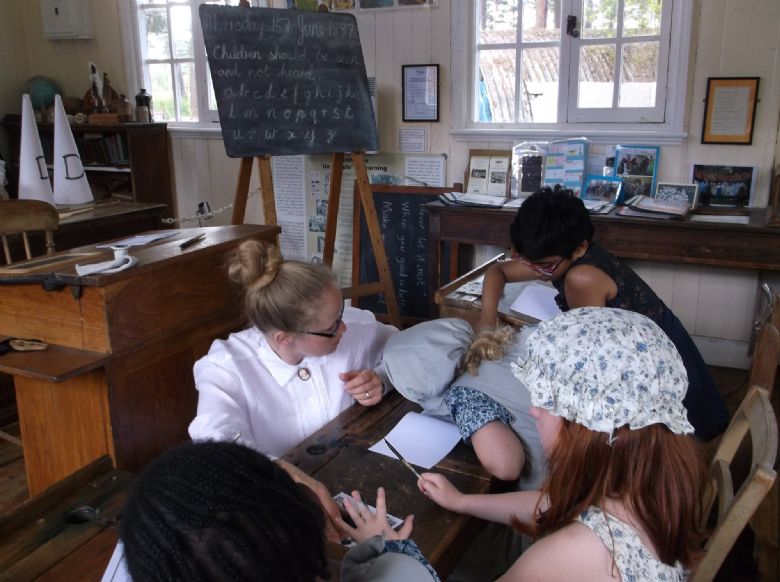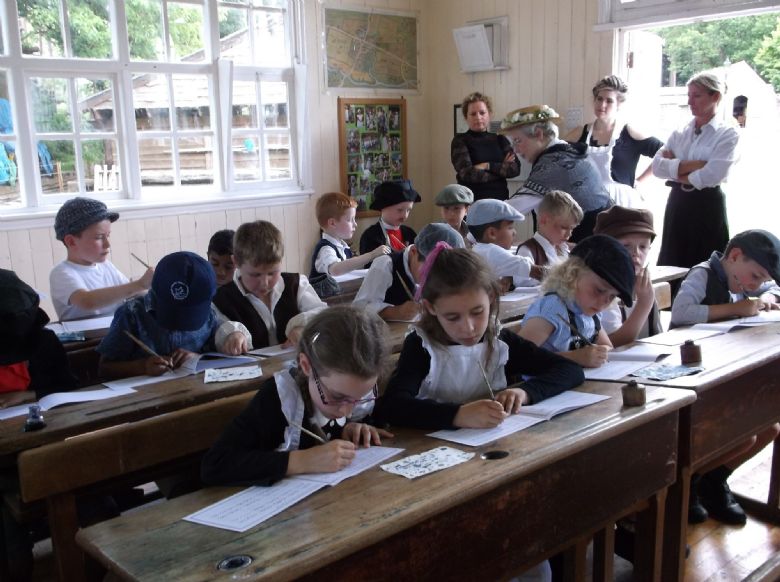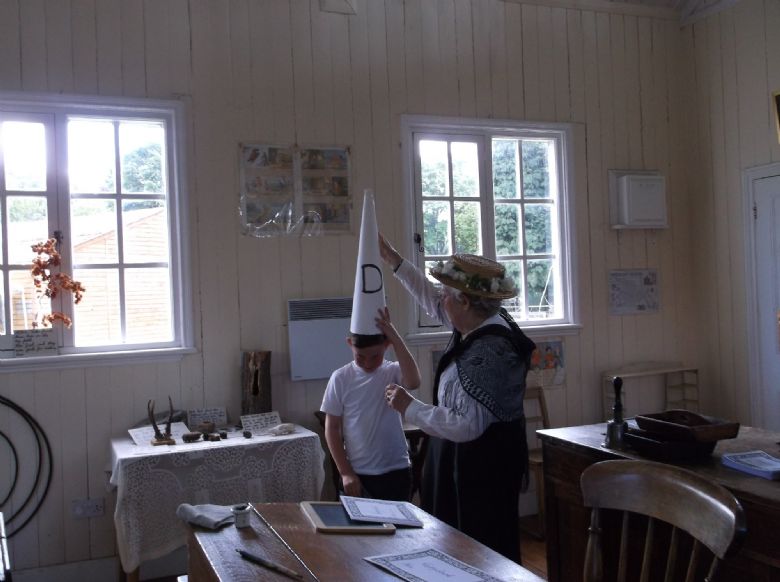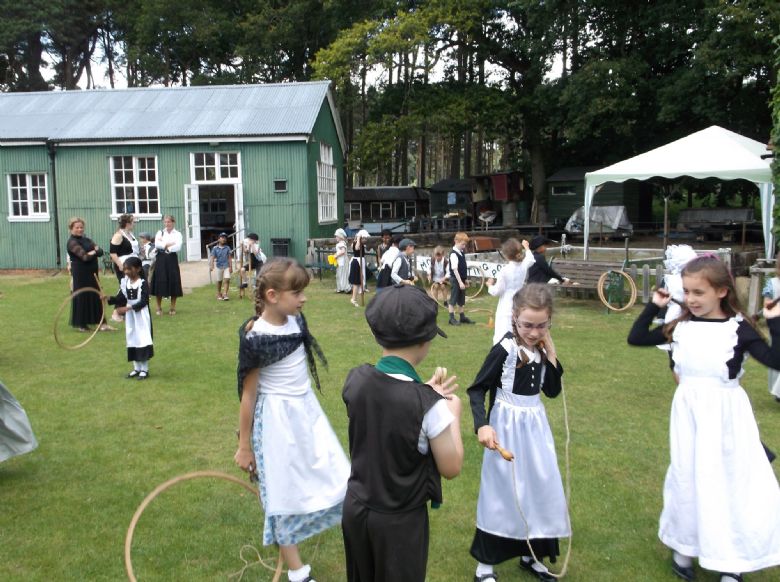 At the end of the session, the teacher commented on what a lovely class Beech Class is. Well done to everyone for behaving so beautifully and making it such a great day. Thanks too to the parent helpers for helping the day go so smoothly.
Please note that there is no homework this week. The children were told on Friday to go out and enjoy the sunshine and to tidy their bedrooms instead!