Geography, Maths, PE and Father Simon Visits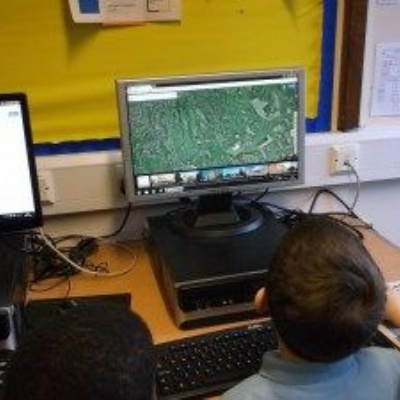 Posted on January 25, 2016
Beech Blog Update
Apologies for the break in blogging. Here we are, back to normal.
Here are a few of the things that we have been getting up to:
Geography
The children have been looking at maps of the local area and finding their homes and other places of interest. We looked on Google Maps and street view. Thanks for all of the hard work at home on this topic. We were very impressed with the maps and routes to school that the children did for their homework.
Maths
The children have been learning to tell the time. We were able to set our first Mathletics homework for Year 2 and this was on 'time'. Please do let us know if you have trouble getting on to Mathletics, as we are hoping to make good use of it in the future. We can check who goes on it, so hopefully no one will miss out.
Times Tables
This week we are taking a break from our usual times tables homework. Instead, please just practise what the children have been learning so far: 2s, 3s, 5s and 10s. There are some great 'tunes' on Mathletics to help with this.
Outdoor PE
On Tuesday afternoon's the children do PE with Mr Dean and Mrs Soares. Last Tuesday was a particularly cold afternoon and the children even had to put on their coats because it was that cold!
A Visit from Father Simon
We had a lovely end to the week on Friday afternoon, when Father Simon from Oxted and Warlingham came in to visit. He came in to talk to us about our RE topic 'Books'. The children asked him some carefully prepared questions and enjoyed listening to his answers. At the end of the session, he read us the story of John the Baptist baptising Jesus.