Happy New Year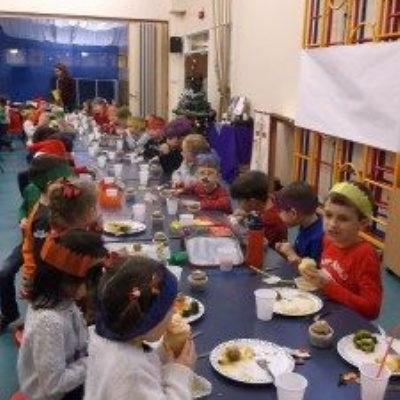 Posted on January 4, 2016
Happy New Year
Happy New Year everyone! I hope you have had a fabulous Christmas and enjoyed a good break. Thank you very, very much for all of the kind gifts and cards that I received. Here are a few photos to show you how we finished off last term:
Mrs Fawcett led a lovely 'Silver Reflection' assembly.
We watched the pantomime 'Aladdin' performed by a travelling theatre company.
We enjoyed wearing our Christmas jumpers and eating our Christmas dinners!
We had lots of fun making Christmas cards.
This term is going to be packed full of interesting activities, starting off with Geography as we look at the local area. Later on we will be learning about and comparing Christopher Columbus and Neil Armstrong, as part of our History work. Computing will have an e-safety focus and PE will involve the children developing their gymnastic skills further. Further details will be available in this term's leaflet for parents.