It was all right on the night!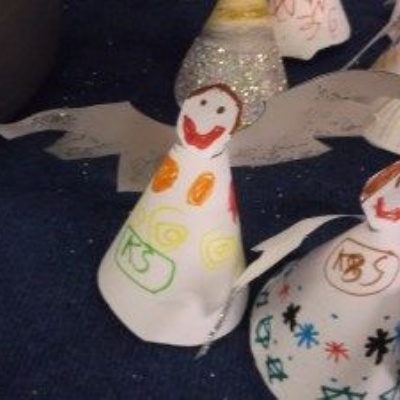 Posted on December 13, 2015
It was alright on the night!
On Monday and Thursday last week the children performed their Nativity play, 'The Little Angel', with great enthusiasm and gusto, especially the singing. Well done to all of those who took part and a huge 'thank you' to the parents who helped out with getting the children ready.
The children have been busy preparing the classroom for Christmas by making angels, paper chains and snow flakes.
The children have been making great use of the computers this week, both in Maths and English. They enjoyed playing against each other online on Mathletics and helped brush up their punctuation skills through a fun, interactive game from the BBC bitesize website. (http://www.bbc.co.uk/bitesize/ks1/literacy/using_punctuation/play/ )
We also had lots of fun on Friday when the Rainbow Theatre Company came in to perform the pantomime 'Aladdin'. The children were beautifully behaved and really immersed themselves in the fun!
At the moment, we are raising money in the class, as part of Cafod's World Gifts project and are hoping to raise money to 'Teach a Child to Read'. Please bring your donations in this week and hopefully we will be able to make a worthwhile donation to this great cause.