All set for the Nativity!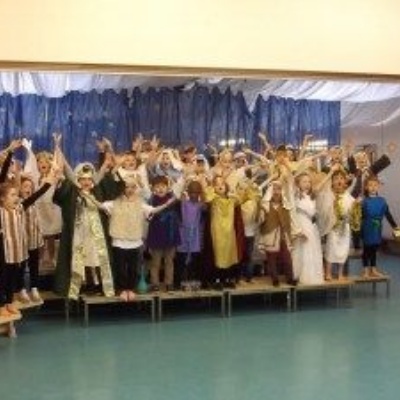 Posted on December 6, 2015
All set for the Nativity
Beech and Larch have been doing their final practices for next week's Nativity performances. On Friday, they were able to do it for the whole school and did an amazing job. The singing was superb and the acting was the best we'd seen so far.
At the end of the dress rehearsal, we had our photo taken for the local paper.