Science Investigations, Literacy and National Poetry Day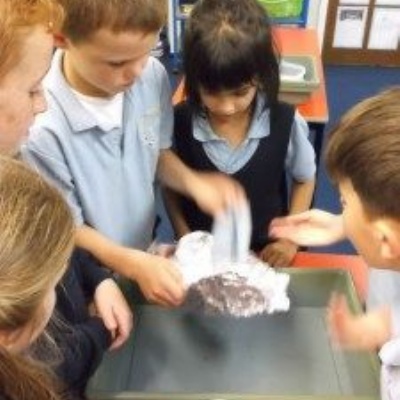 Posted on October 12, 2015
Science Investigation – Is it waterproof?
On Monday, the children had lots of fun experimenting with a range of different materials to see if they were waterproof. They first had to decide which 4 objects to test and then conduct the same test for each one. For some reason, the sock proved rather a favourite item to test! We decided to use a paper towel as we thought that it would really show up if it got wet.
The children were asked to make predictions and to then see if they had got it right. We were all quite surprised when two groups found out that the envelope was waterproof, as it hadn't let the water through.
After reading 'Dear Teacher' by Amy Husband, the children were busy this week writing their own 'Dear Teacher' letters in which they had to give excuses for not coming to school. Some of the ideas included being busy with Anakin on the Millennium Falcon and being captured by pirates.
Thursday was National Poetry Day and the children had the opportunity to create their own group poems. Mrs Shannon, who runs the poetry club at the school, came in at the end of the day and the children performed their poems to her. She was very impressed.