Fencing Fun!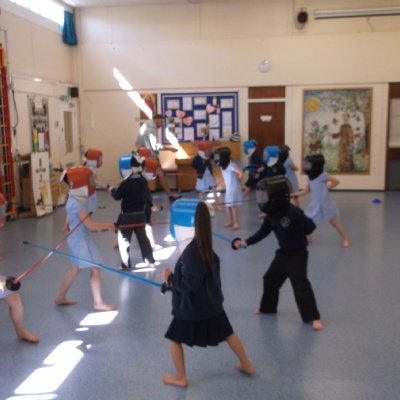 Having had an assembly on fencing, each class was lucky enough to have a taster session.
Elm class loved learning the techniques and practising against an opponent. Amongst other things, they learnt never to look away from your rival and never to swish your foil.
We have some fantastic fencers in our class. Only time will tell if they take up the challenge of more lessons!