Easter Eggs and Bonnets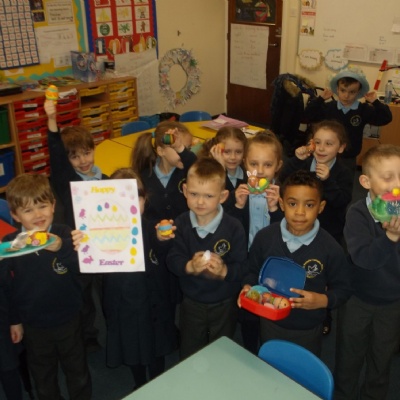 Elm class were super excited about binging their home made or decorated easter eggs and bonnets into school today!
They showed their work to each other in class and then took them to the hall to join the rest of the school's artwork.
The display was truly bright and beautiful!