Special People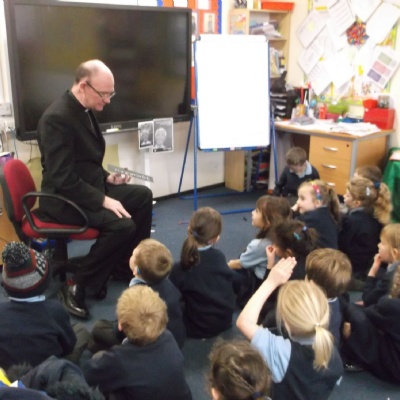 Over the last week, Year One have been lucky enough to be visited by several special people. These have included a Midwife, a Paramedic, Father Simon, a Fire Officer and an Altar Server from Year 6.
We have learned a lot from these people about what their job entails and it's been really interesting to find out more about the different, sometimes dangerous jobs.
A big thank you to the Mums and Dads, Father Simon and Tom in Year 6 for volunteering your time to share your expertise with us. You have enriched our topic enormously and we are extremely grateful for all the special people whose job it is to look after us in a variety of different ways.