Police visit!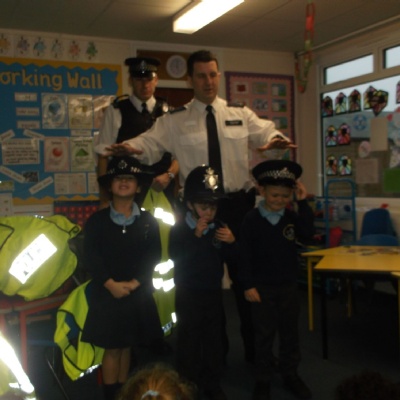 Year One were very excited to be visited by some policemen today! They learnt some interesting facts and were even able to try on some of the uniform!
As well as this they went into a police van and made a lot of noise with the siren and the horn!
A big thanks to Olivia's Dad (Oak class) for coming in with your colleagues and teaching us about the work of the police. We had such a great time and many of us would now like to be a police person when we're older!