Grandparent's Day!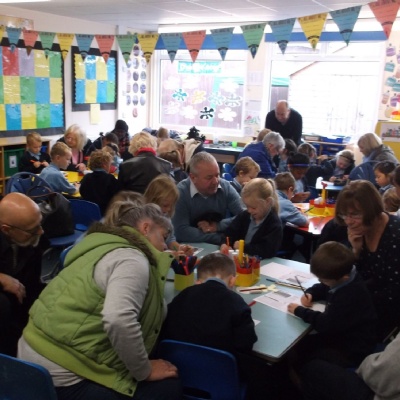 On Monday 8th October, we had the absolute pleasure of our children's Grandparents visiting the school for the morning. Despite the squash, we loved having the opportunity to show them how our class runs and even to share a lesson with them!
Our Grandparents joined in with our daily Meditation and then they helped and talked to us while we designed our Christmas cards. They also stayed for our Liturgy assembly and enjoyed a lovely cup of tea at break time.
We loved having them with us and they seemed to really enjoy being here!