The Great Fire of London Puppet Show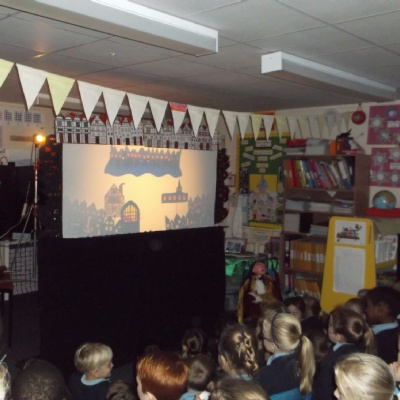 The Puppet Show of The Great Fire of London was Amazing!
We heard the Samuel Pepys puppet talk about what it was like during the five days that London was on fire. The puppets looked wonderful on the screen and we found out more about how it would have felt to be in London at the time. It would have been very frightening and the music and special effects made it easy to imagine how dramatic it was at the time.
Tricia from th Museum of London answered our questions and helped us to make puppets of our own. It was a fantastic morning!