Heroes Day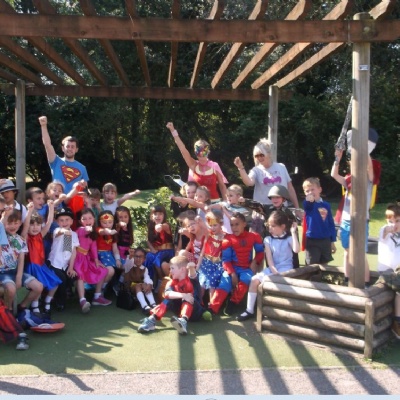 Yesterday, all of year one dressed up as heroes and enjoyed lots of fun activities!
First, we performed a supersonic assembly to our parents.
Next we had photos taken and we discussed our favourite super heroes.
Finally we grouped up with children from oak class to create and act out a story including the heroes in our group. We performed our plays to the rest of year one outside in the shade because it was sooo hot!
We loved dressing up and pretending to be an amazing hero for the day!