WorldBook Day - The Lion, the Witch and the Wardrobe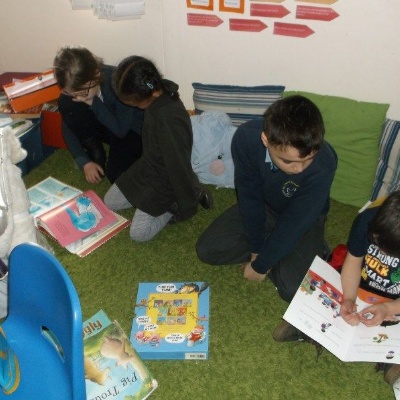 World Book Day!
Oak Class had lots of fun dressing up as characters from The Lion, The Witch and The Wardrobe to celebrate World Book Day. Have a look at some of our brilliant costumes!
We used our knowledge of the book to write travel brochures for Narnia and we also shared some of our favourite books with Maple Class.
In the afternoon, we did some storytelling and songs with an author. We loved singing about Fred the Dragon!