Preparing for Christmas in Oak Class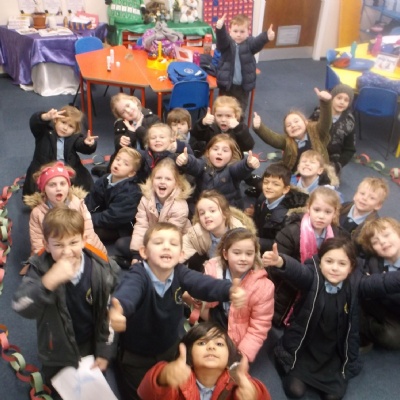 As Christmas approaches Oak Class have been enjoying helping to prepare the classroom by making their own decorations. They created a 10 metre paperchain as a team ready to put up in the classroom!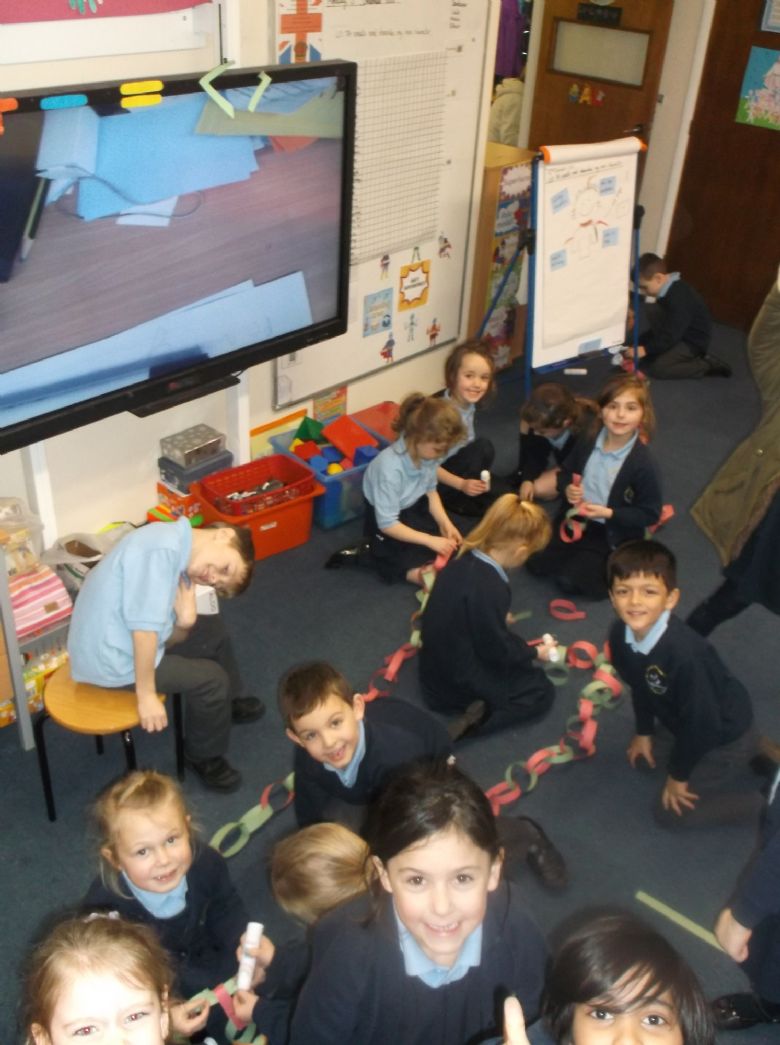 We are also working hard towards the Christmas Nativity by learning our lines, singing songs and creating dances. We are very excited for you to all come and watch in a few weeks time!
We are also enjoying our Great Fire of London topic and have learnt all about the fire through discussions, role play and diary writing. The children enjoyed looking at different statements as a group about 'how the fire started' and placing the statements in order of importance. They worked really well as a team and were able to present this to the rest of the class.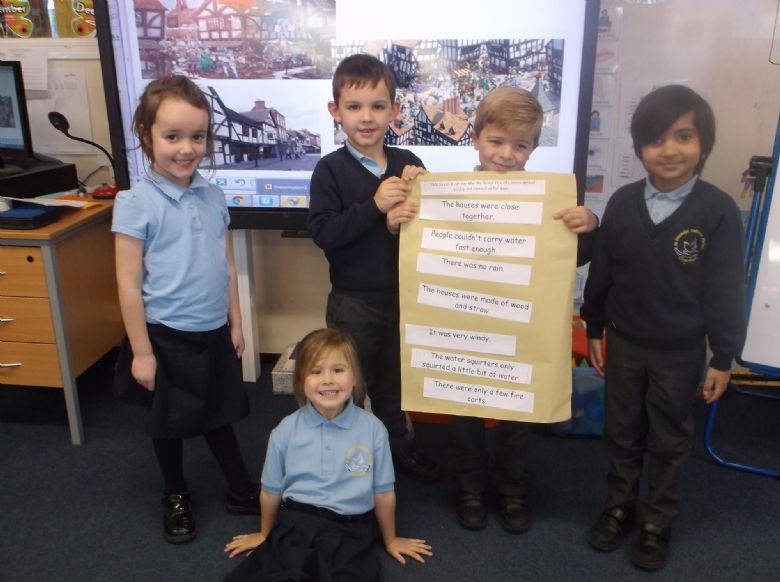 We also worked in partners in the roles of Samuel Pepys and an interviewer and spoke about how we felt being near the fire and what we did to escape the fire. The children have really been very engaged and enjoyed this topic so far and gained lots of new knowledge!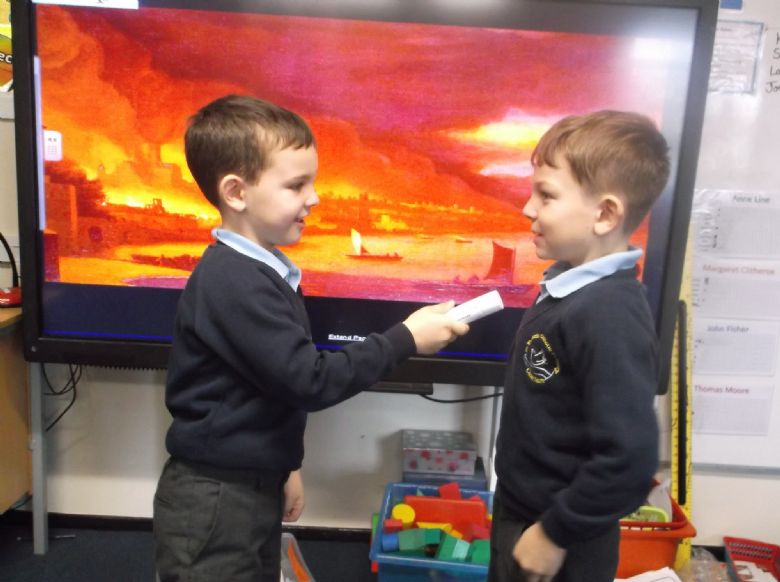 we