DT Day - The Three Little Pigs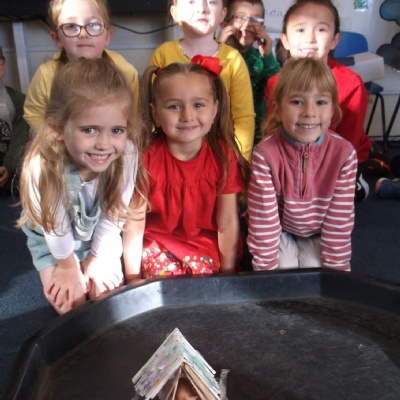 In year one we spent the day designing, making and testing houses for our pigs. Oak class decided to call their pigs 'carrot' and 'baby carrot'. They had to design a house that was strong and waterproof.
Having learnt about the story of 'The Three Little Pigs' in literacy, and about materials and their properties in science, the children had to put their knowledge into practice when designing their houses. When the houses were built, we tested them using 'wind' and 'rain' to see how well they stood up!
The evaluation and discussion stage afterwards proved very interesting and the children had lots of ideas about what worked, what didn't and why. All the children helped each other to consider how they could make their houses even better next time.